A couple of months ago, my family and I had the great honor and privilege to go on a Mexican street food crawl through parts of Los Angeles with my friend, James Beard Award winning writer and Latin food expert, Bill Esparza.  Now I have to admit that despite having grown up in Los Angeles, and having spent at least three-quarters of my life here, I know remarkably little about Mexican food.  In my defense, growing up in a Chinese immigrant household meant I pretty much knew near nothing about most cuisines other than Chinese until I became an adult.   Over the years, I have had the pleasure of exploring a great many different cuisines, both through travel and by taking advantage of the great ethnic melting pot that is LA.  But of all the diverse cuisines in LA, one of my least familiar is Mexican food.  Why is that?  Well, first of all, LA public school lunch enchiladas left a lasting scar but also, there is so much Mexican food in LA, spanning so many regions, that it was simply overwhelming to try and tackle, especially since I didn't even know where to start!  All I knew was that I wanted to experience the GREAT Mexican food LA has to offer because I have found that when I've had GREAT Mexican food (like at Chichen Itza, Broken Spanish and Taco Maria), I've loved it and when I haven't—well, I haven't.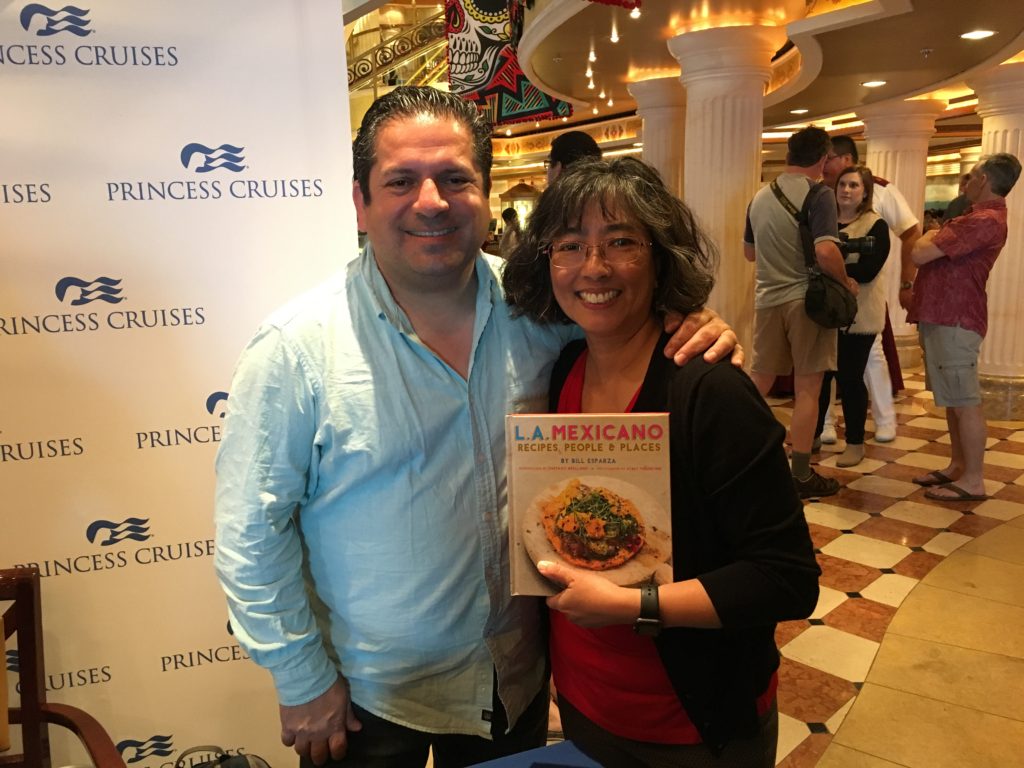 Enter Bill, who I met last year and have gotten to know over that last several months.  If anyone could show us the way, it was going to be him and I was beyond thrilled when he agreed to take us on a recent Saturday morning to some of his favorites.  This is kind of like the equivalent of having Anna Wintour personally take you clothes shopping.  Well, first off, let me just start off by saying, we were not disappointed!  We had a great day, ate great food, explored a part of LA I barely knew existed, discovered how vibrant the Mexican street food scene is here, and learned a few things about regional Mexican food (which also taught me that I have still so much more to discover!).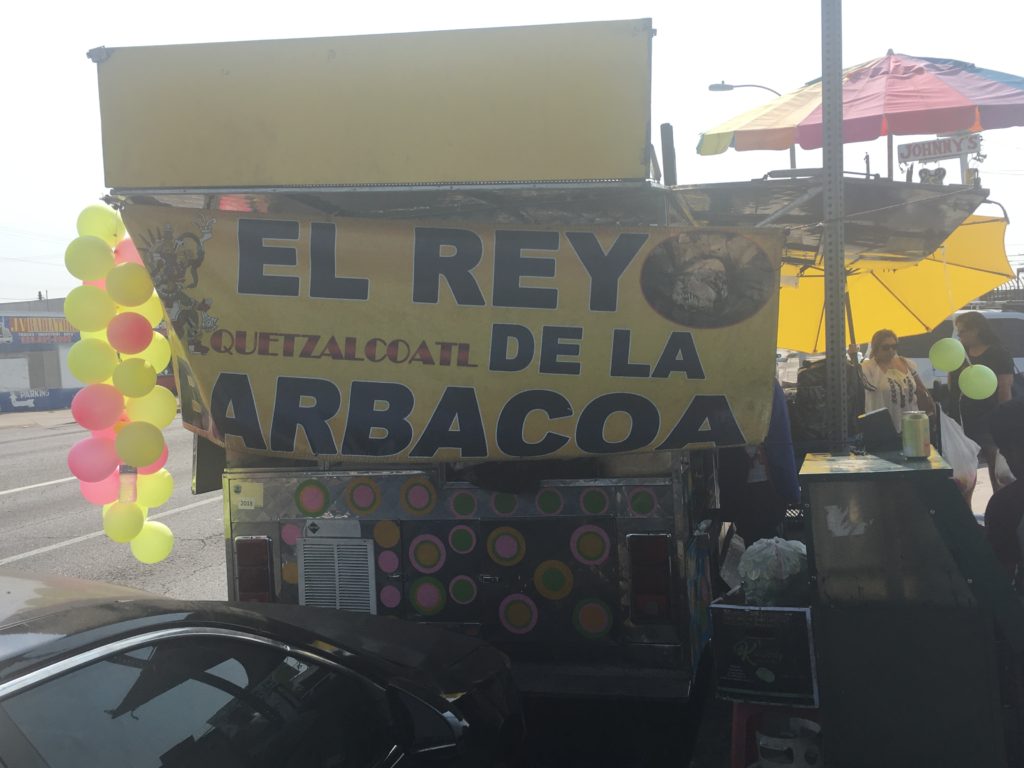 Tacos Quetzalcoatl
Our first stop was Tacos Quetzalcoatl.  This is a food truck and can be found around the 4800 block of E. Olympic Blvd in East Los Angeles during the day on the weekends.  Look for the cheery sign, rainbow umbrella and people nearby enjoying the food! We sampled just about one of everything, including the Omega 2, which is basically the veggie taco.  Every single one was fantastic so you can't go wrong whatever you get (bring extra people like I did so you can try everything!).  Make sure to dress your tacos with the condiments you like! If you aren't sure, just ask!  They are super friendly there.  We also had the most amazing lamb consommé!  It was probably my favorite thing here, if not the entire day.  Dressed up with some onions, cilantro and a squeeze of lime, it was so perfect!  According to Bill, the tacos at Quetzalcoatl are definitely in his top five and we can see why!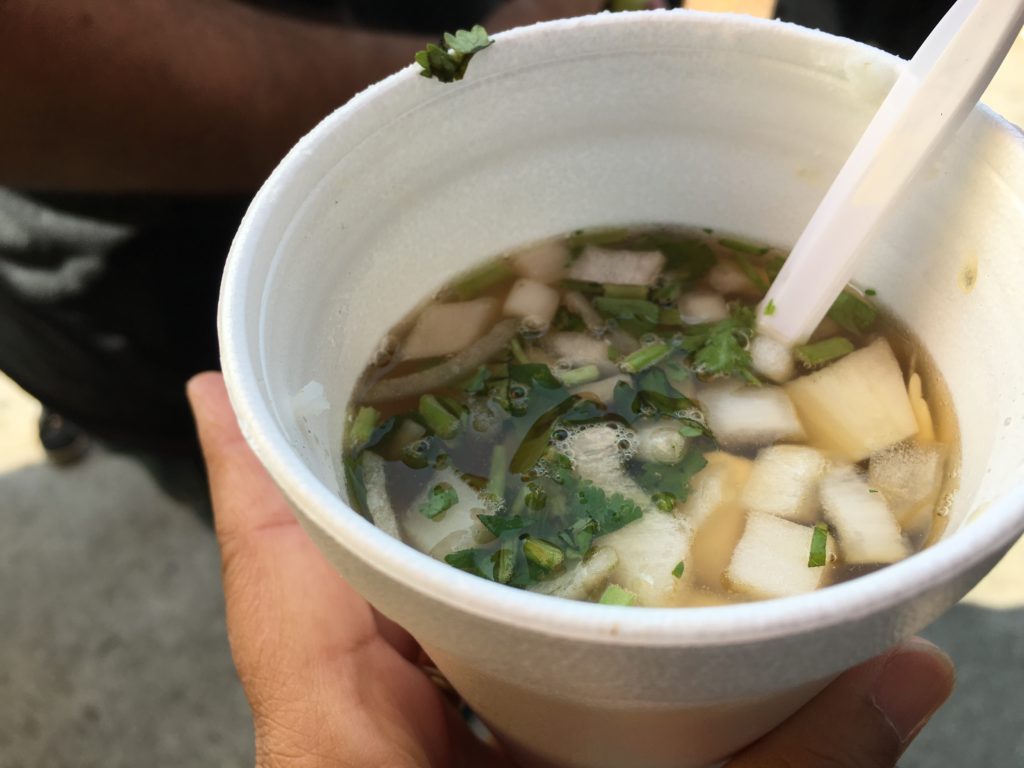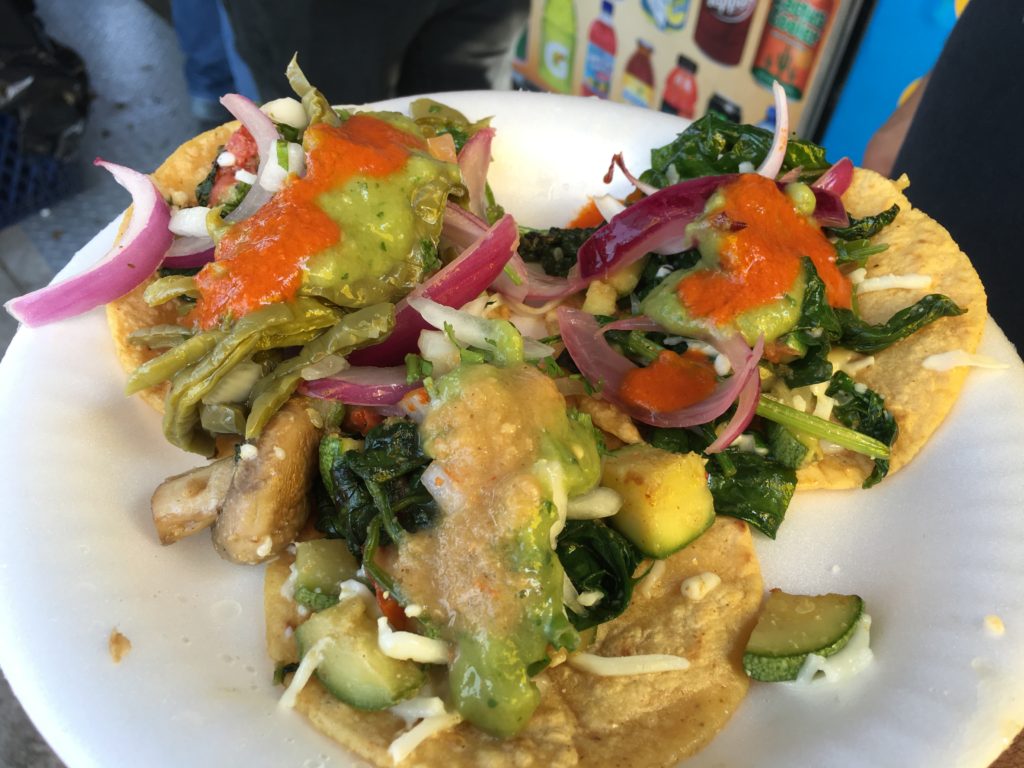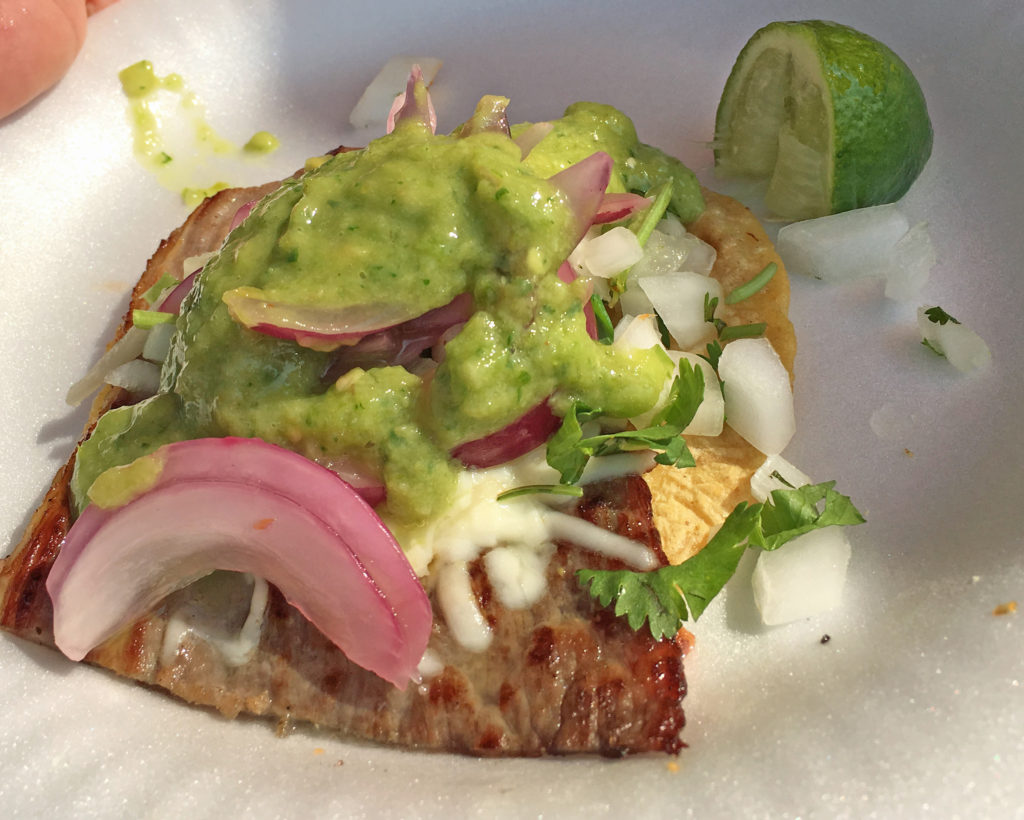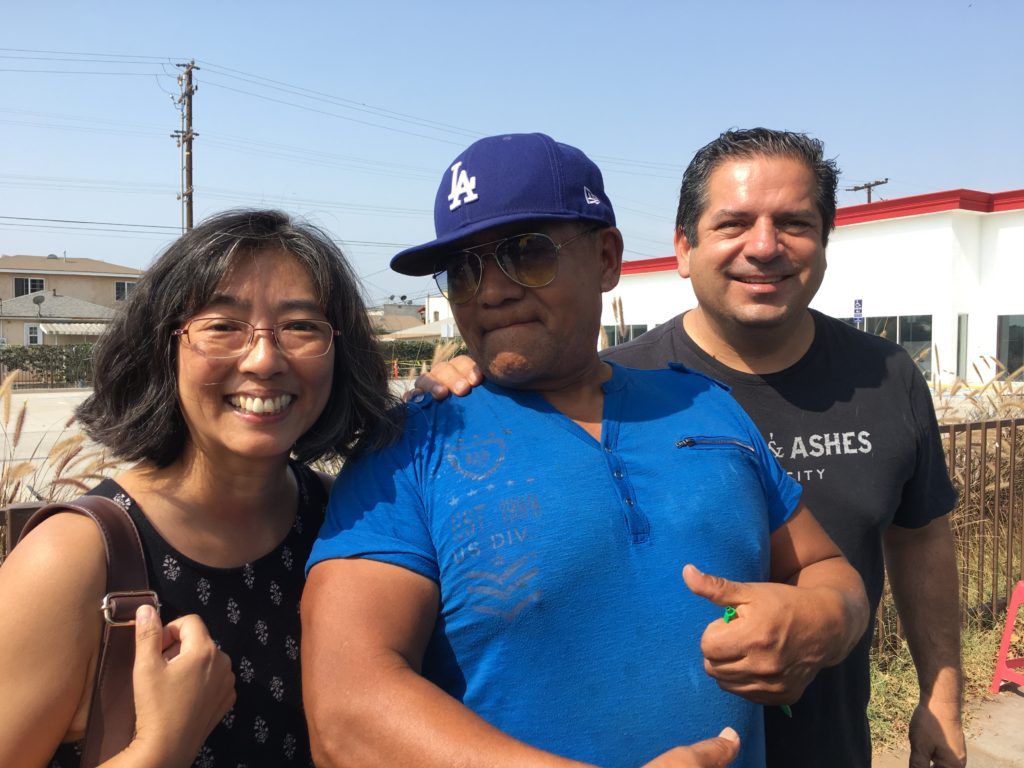 Secret birria
Our second stop was a hidden (and, sorry, will stay hidden) gem that specializes in Birria.  Birria is a spicy stew that originally comes from Jalisco, Mexico.  It is usually made with goat but can be made with other proteins as well.  The goat birria we enjoyed was from the La Barca area of Jalisco and different parts of Jalisco will have different variations of birria so this one was pretty specialized and really delicious.  We dressed our birria with the onions, cilantro, radishes and lime.  Everyone else, except for me (because I'm admittedly a spice wimp—love the flavor, scared of the heat) also added a generous squeeze of the homemade chile de arbol sauce.  Then we took the delicious, warm, fluffy, freshly made tortillas, broke off a piece and grabbed some meat and sauce and dug in!!  Washed down with some beer or agua fresca, it was the perfect weekend breakfast/brunch food! If you want to check out some birria on you own, a good resource is Bill's book, L.A. Mexicano.  Not only is it a must read and fantastic reference for understanding different Mexican cuisines and filled with great recipes, it also has a list of his restaurant recommendations, organized by region in LA and type of cuisine so you can do some exploring on your own!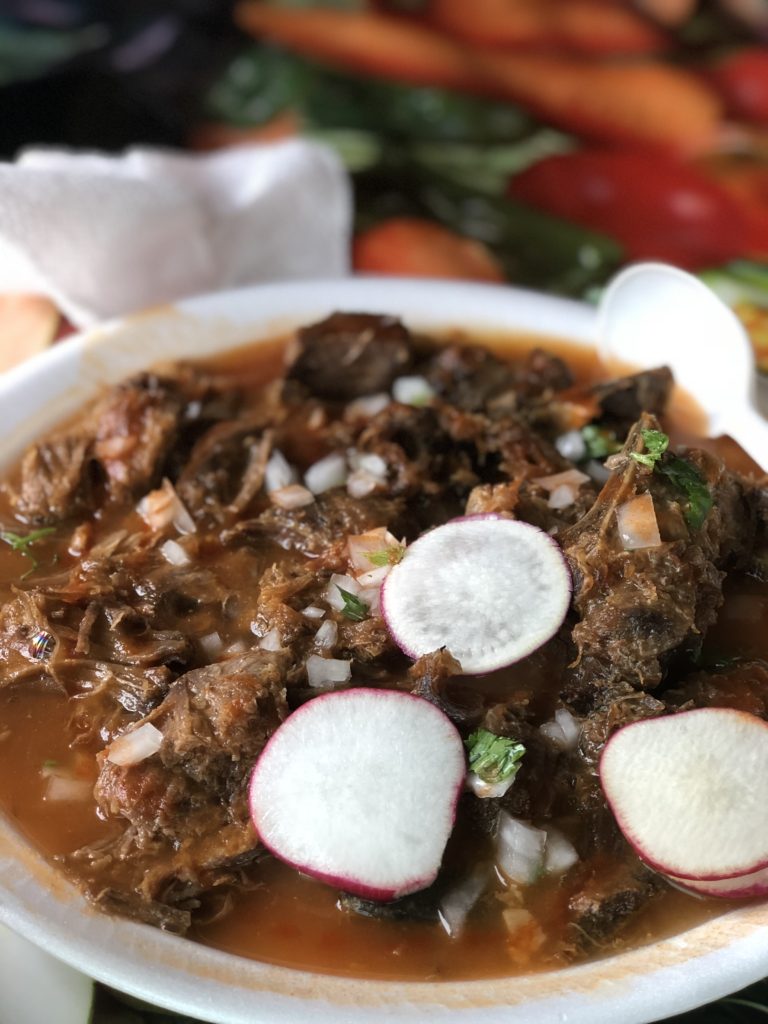 Mariscos Jalisco
Our next stop was well-known Mariscos Jalisco.  Marisco Jalisco, owned by Raul Ortega, is open daily from 9AM-6 PM.  You order your food, pick it up when it is ready and take it into the building in front of which it is parked to enjoy at one of the tables inside.  Raul came by to say hello and also told us about his second outpost, a full brick & mortar, that opened recently in Pomona.  We each had a Tacos de Camaron and shared a Poseidon and an order of Aguachile.  They were fantastic.  I really loved the aguachile—even when the spice kicked in and I thought my lips would fall off (remember I'm a spice wimp—no one else seemed bothered so you should not take my reaction as a good indicator of heat level.  According to Bill, I'm kind of a terrible Asian and he's not wrong.  I don't like sea cucumber, certain offal, and stinky tofu either.  But I DO love cheese, foie gras and dairy products. Sue me.).  However, the pain didn't last that long and the great flavors made it a price worth paying.  And seriously, the crispiness of the tacos was perfection!!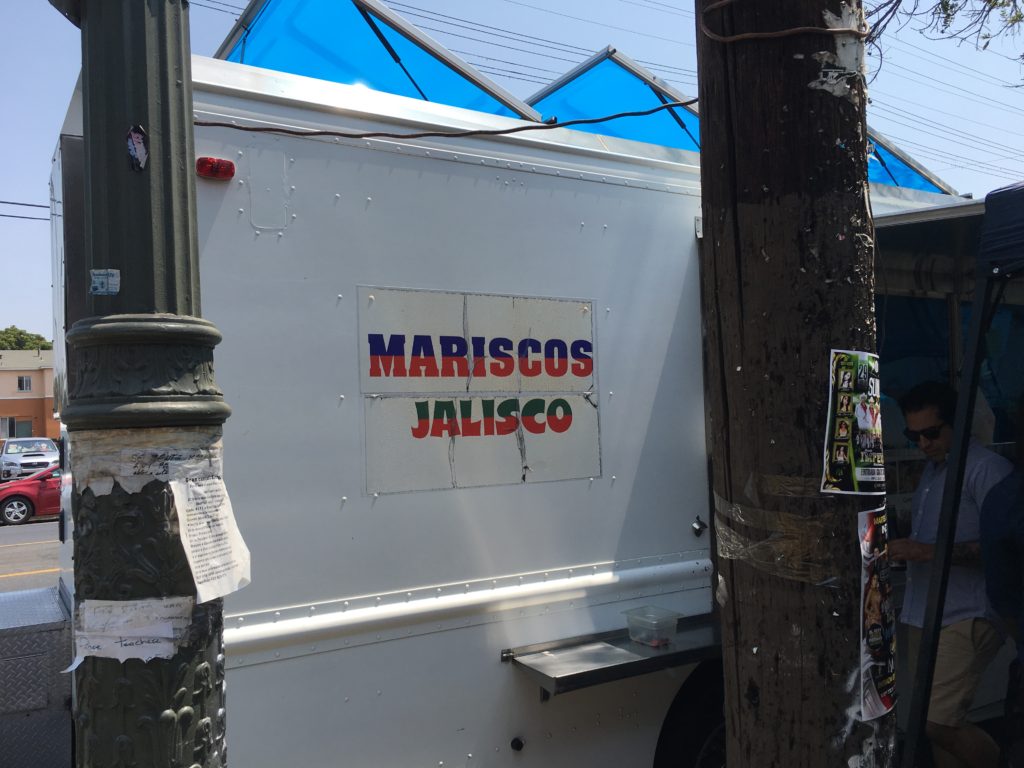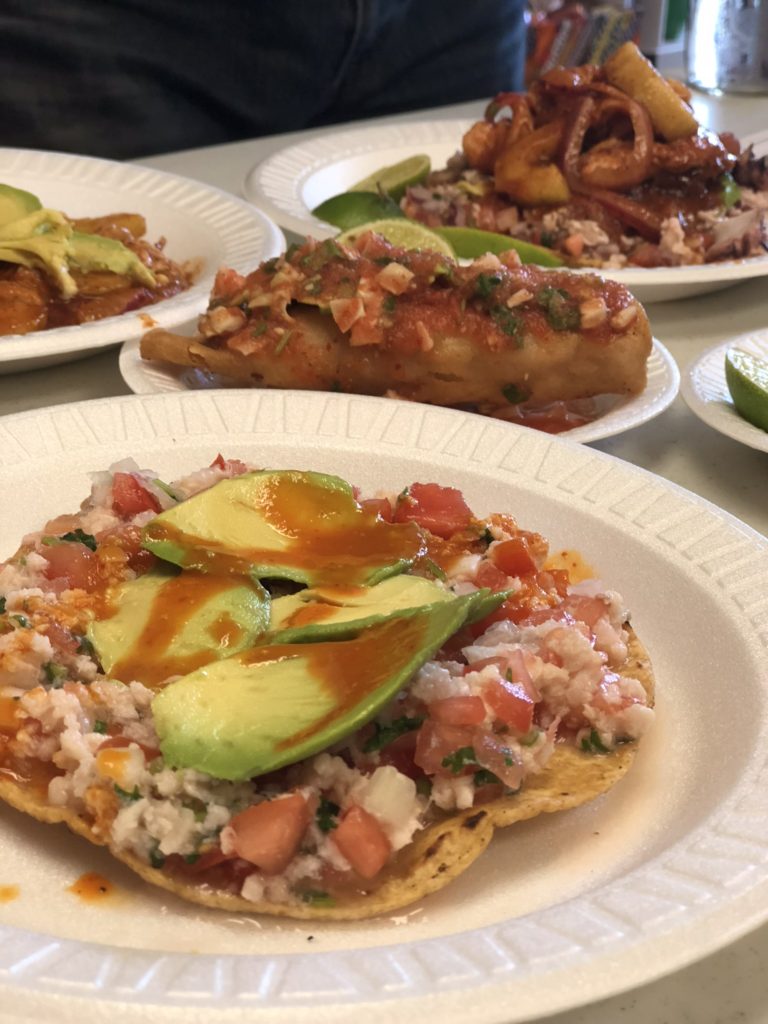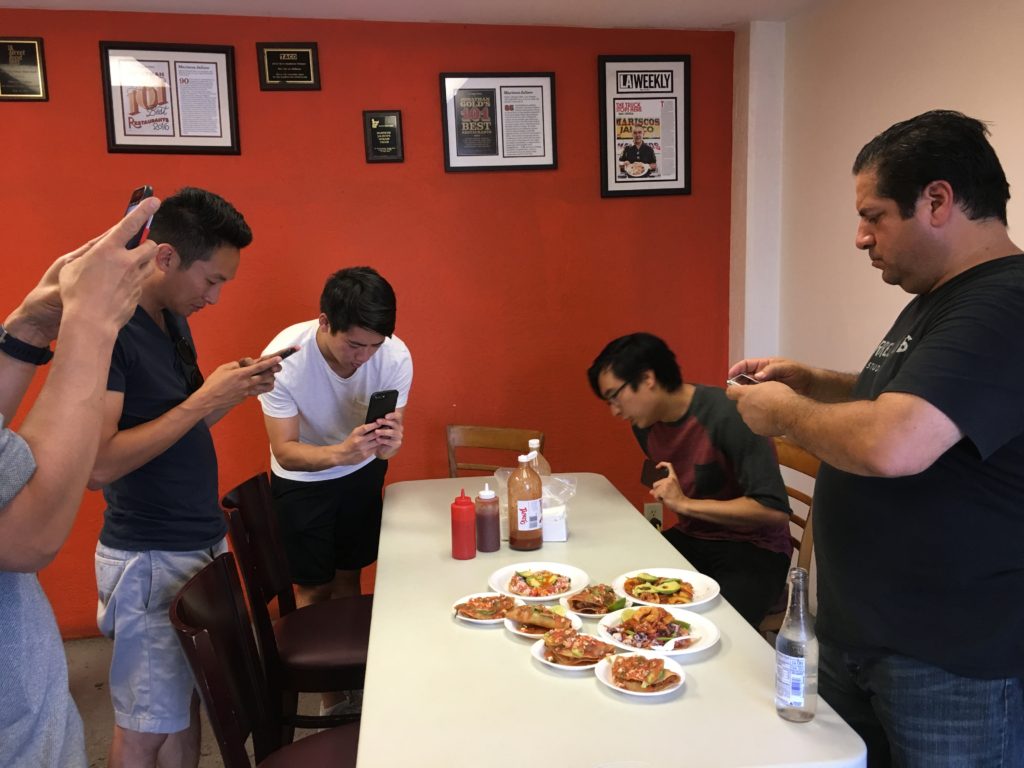 Mercado Olympic
Our last stop, Bill kept a surprise until we arrived.  After we parked on Olympic, in front of the wholesale produce market, we walked half a block with building anticipation to the exciting, crowded, noisy, and delicious Mercado Olympic (only on Saturday and Sunday mornings), a.k.a the Pinata District. There, amidst the party favors, pinatas, produce, dried chiles, and occasional restaurant supplies, was a narrow sideway path along which was vendor after vendor serving different grilled foods, fresh cheeses, and rows of colorful agua fresca.  We walked along one side of the street, a bit overwhelmed by the sensory overload and trying not to block the steady stream of shoppers as we gawked at all the different sights. Partway through, we stopped at an agua fresca stand and tried the alfalfa, guanabana, and maracuya agua frescas.  My husband and sons loved the alfalfa. It was bright and fresh tasting and only mildly sweet.  I also enjoyed it very much but liked the guanabana, a fruit also commonly known as soursop, a bit more. I originally thought it was a very mild guava at first and the two have a very similar flavor.  It was great.   The maracuya, a.k.a passionfruit, tasted as expected but was a bit on the bland side (we found a better version a little bit further).  The various stands didn't really have much signage so I recommend just going and have a taste of whatever catches your fancy.  You can always compare the different ones to see which one you like better.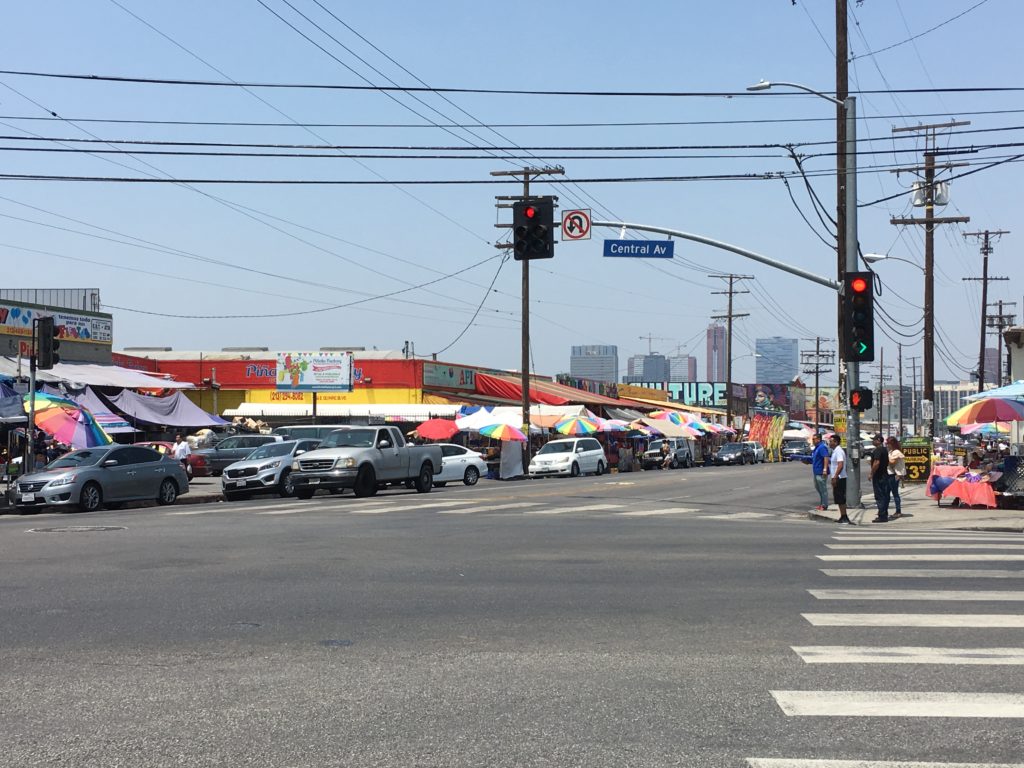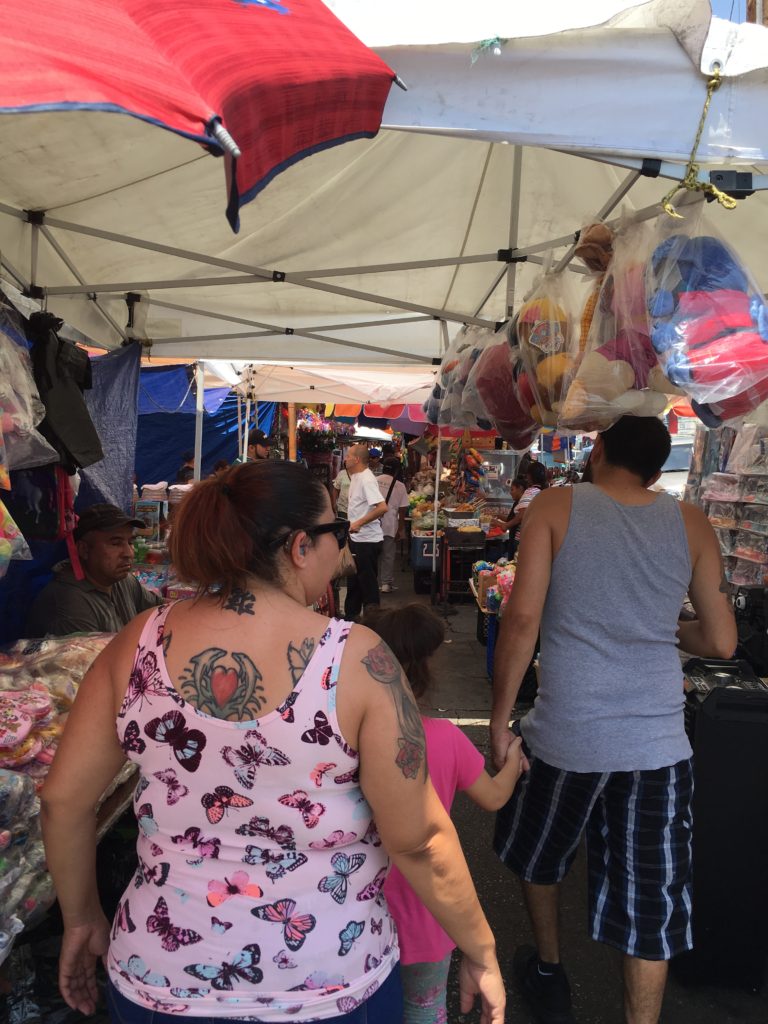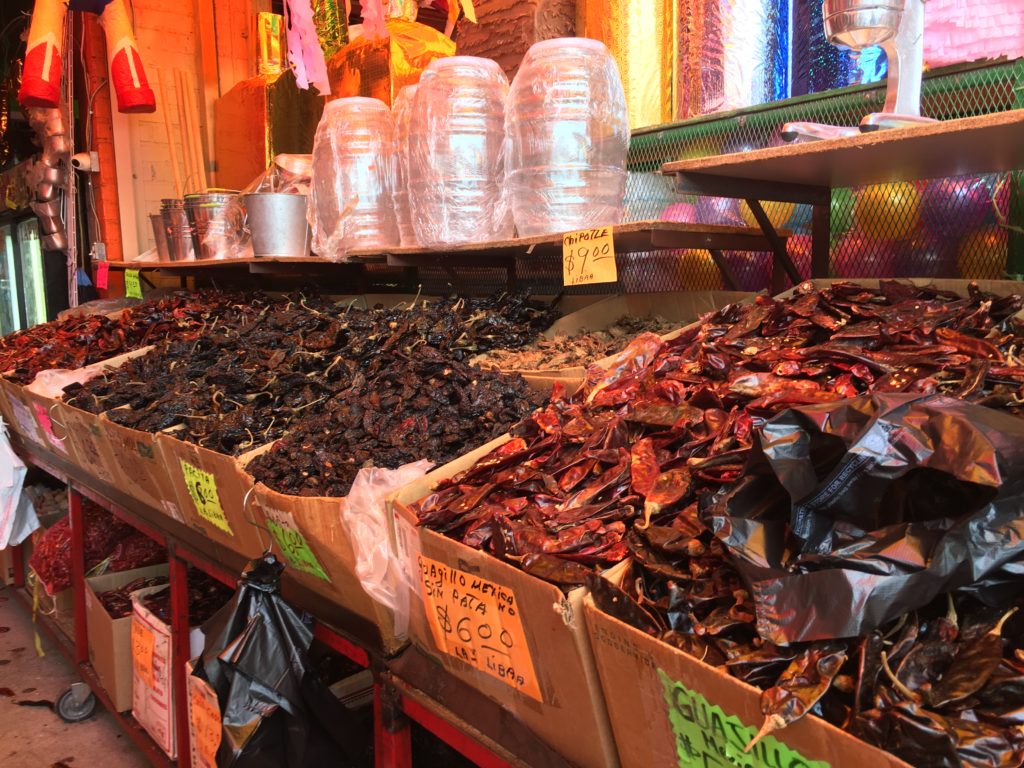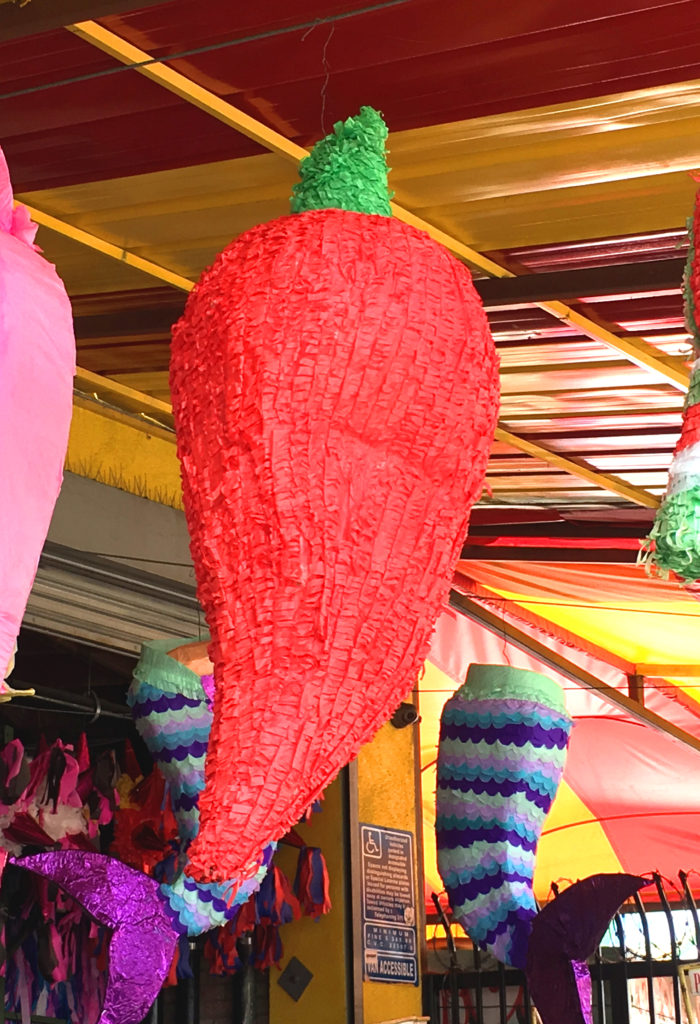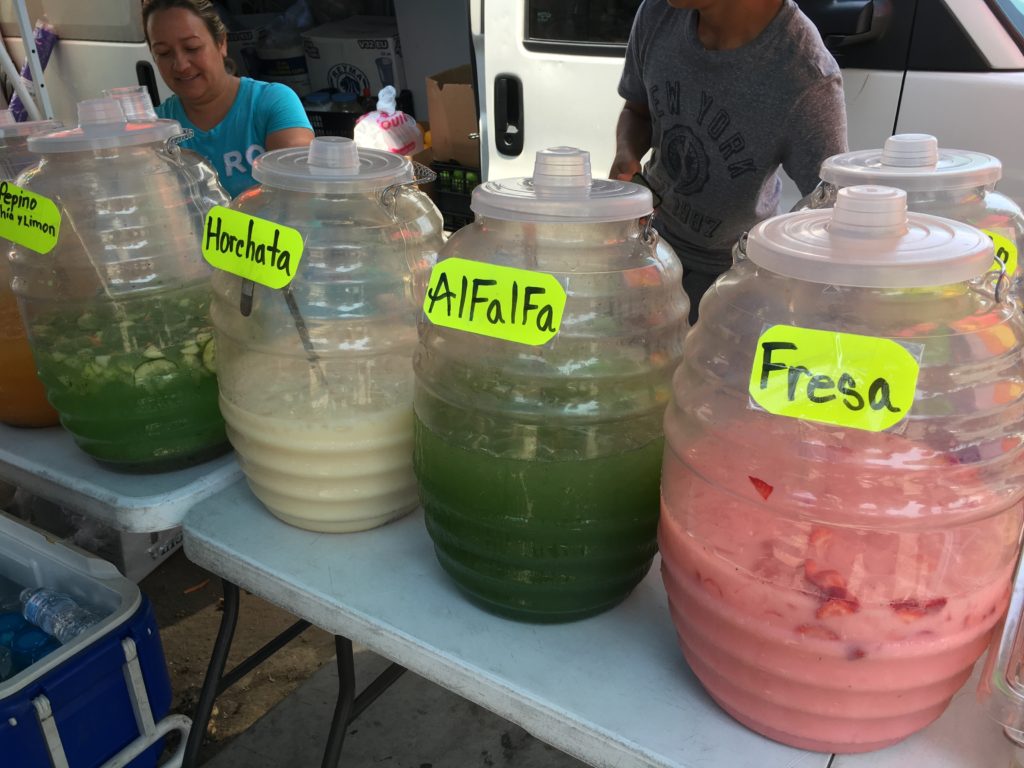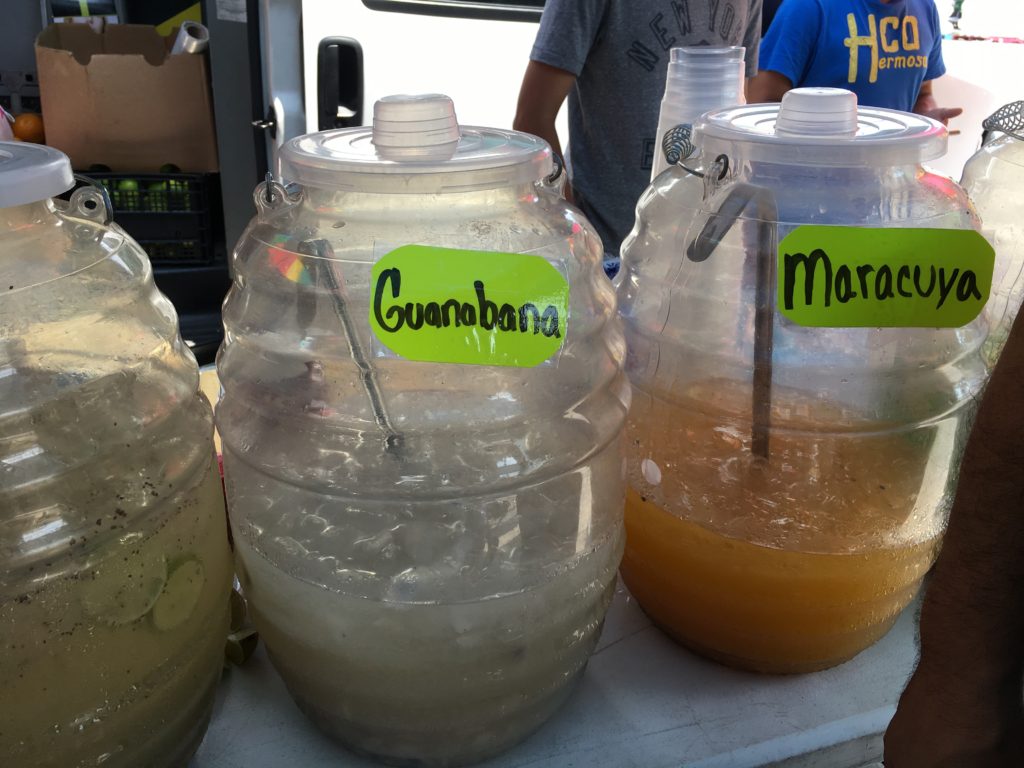 We crossed the street and found Bill's friend, Enrique, who sold the most beautiful and delicious chicharron.  His pork rinds were noticeably different from some others we saw earlier.  The chicharron he made were large, beautiful, golden, airy strips of pork rind that were almost uniform in their perfection.  His skill and care were obvious.  Definitely look for Enrique if you go and want the best chicharron.  There were several different kinds of complimentary salsas you could use to dress your chicharron (or take some to go if you aren't eating them right there) or try the pork tacos Enrique's wife makes right next to him.  They were pretty fantastic too!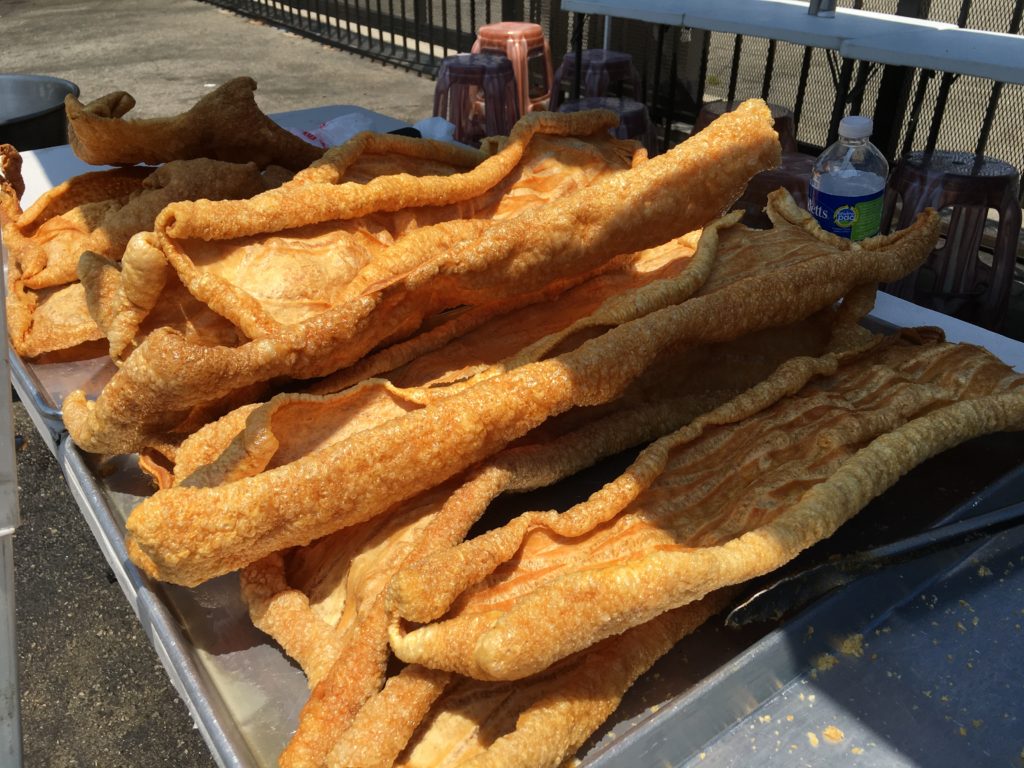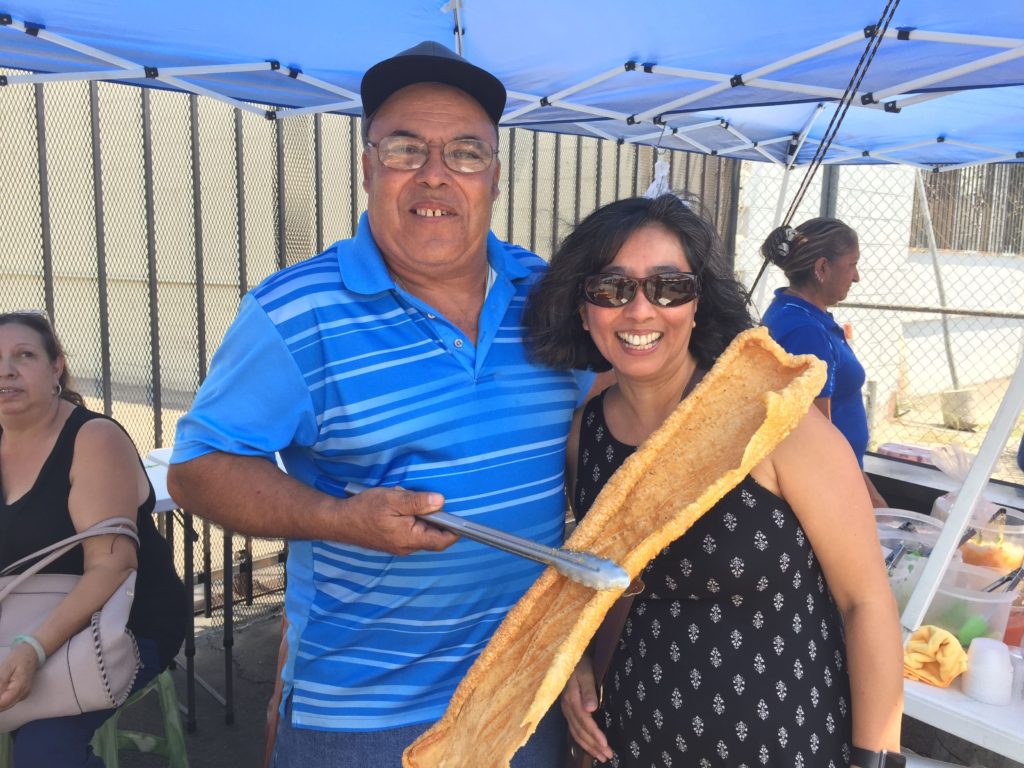 Our final food tasting were quesadillas from Quesadillas Miranda.  By this time we were getting pretty full but even though we couldn't eat much, they were definitely delicious.  It was eye-opening to be able to sample foods that had names we recognized but at the same time were so different and so much better than what we were used to.  Quesadillas made with fresh masa in front of you and not the store-bought tortillas are so much better than what we get at the usual chain restaurants. Topped with grilled onions, grilled nopales, and freshly made salsa and garnished with fresh papalo, these babies are worth the drive.  It truly gave us a real appreciation for how amazing and wide-ranging Mexican cuisine is not just in Mexico but in LA as well.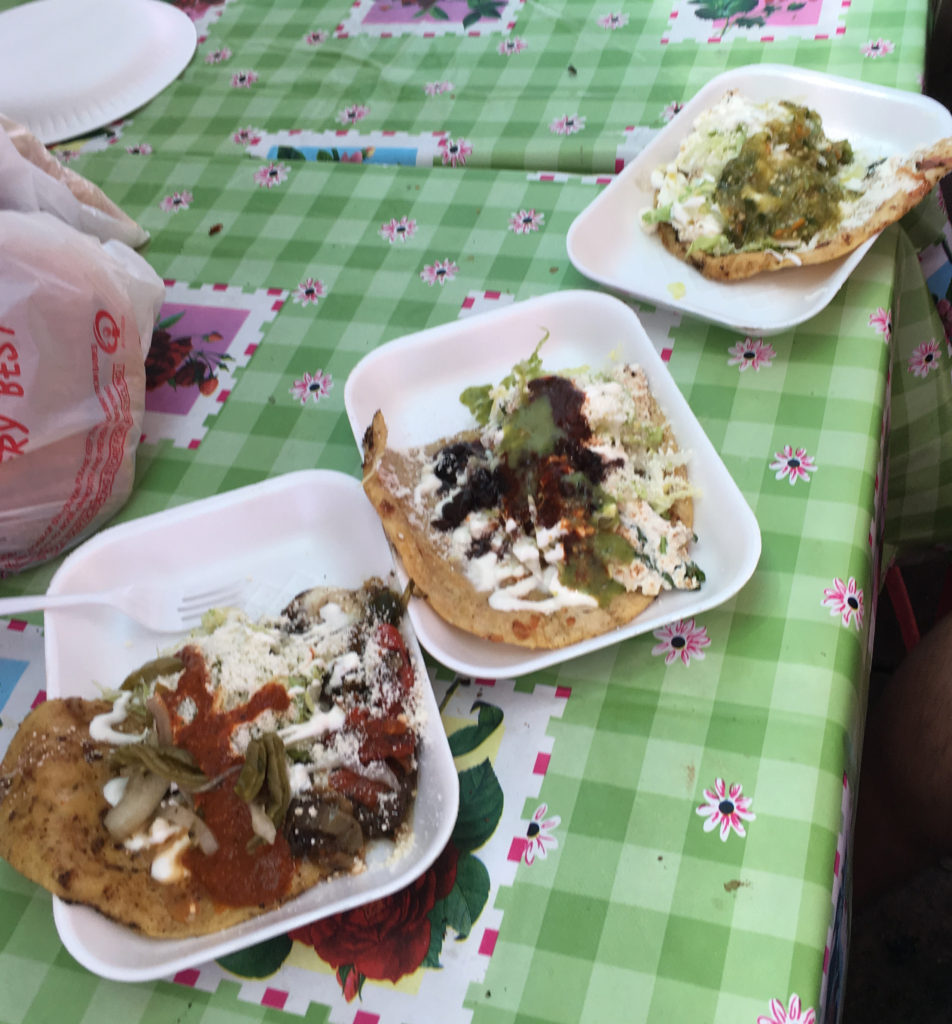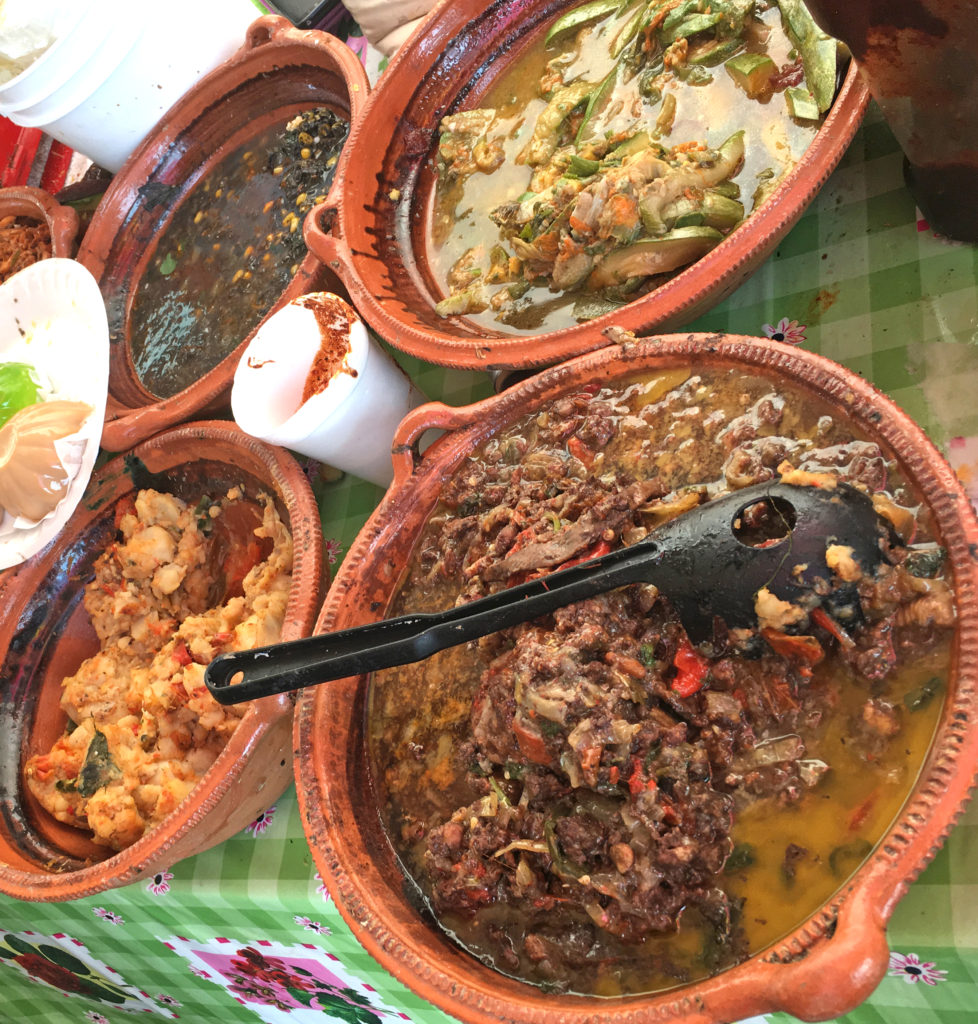 I hope this little look at our recent Mexican street food crawl inspires you to explore the amazing Mexican food in LA and in Mexico!  It certainly opened our eyes and we can't wait to return and to try more places.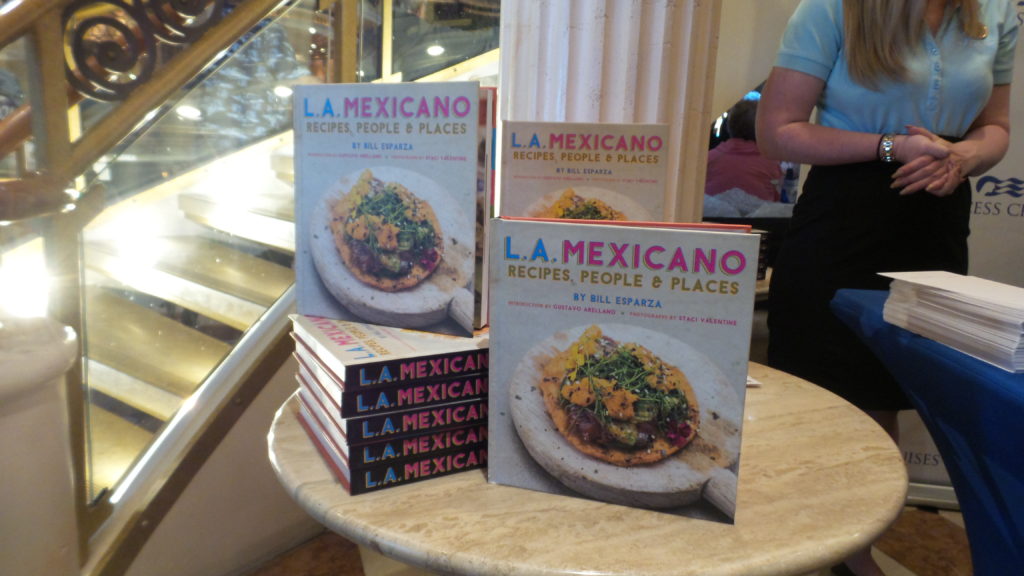 Learn more!
If you are interested in exploring yourself, I've listed the names and locations of our stops but an even better resource, as I mentioned earlier, is Bill Esparza's book L. A. Mexicano.  Its not only useful, it's a truly well-written book that is a pleasure to read.  You can also find many of Bill's articles and lists that he's written online for Los Angeles Magazine, Eater LA, KCET and many more.  Plus, you can see him on TV with Andrew Zimmern and Phil Rosenthal, among others.  And if you want to try some of his curated must-eats while traveling, check out his shore excursions offered exclusively on Princess Cruises' Mexican and California Coastal cruises.  I've been on the ones in Santa Barbara and Ensenada (I'll hopefully be posting on those shortly) and they are spot on and a must if you are a foodie cruiser!! As a reminder, in the interest of full disclosure, my husband works for Princess Cruises (which explains how I've kind of got the scoop on those shore excursions in the first place but I wouldn't mention them if I didn't think they were completely wonderful!).  What are some of your favorite spots and recommendations?  Let us know in the comments!
Tacos Quetzalcoatl
4800 block of E. Olympic Blvd.
East Los Angeles
Hours may vary but will generally be around 8 AM-5 PM
Street parking.
Mariscos Jalisco
3040 E. Olympic Blvd
Los Angeles
Open daily 9-6
Street parking.
Mercado Olympic
1610 E. Olympic Blvd
Los Angeles
Start at the corner of Central and Olympic and you won't miss it! Street parking available in surrounding area.
(The party and piñata stores inside the buildings are always there but the vendors on the sidewalks are only there on the weekends.)