Not too long ago, I read a travel piece about Los Angeles where the author admitted to not previously having liked the city on earlier visits. This time, though, he said, he treated it like a local and enjoyed it much, much more. I don't know if I agree that LA can't be appreciated on a tourist-level (that is, hitting the popular hot spots and that sort of thing) because LA has some great highlights, even when they tend to be more popular with visitors at times than locals. But I do agree that digging deep into what LA has to offer across the sprawling area will make for an even better and more enriching experience.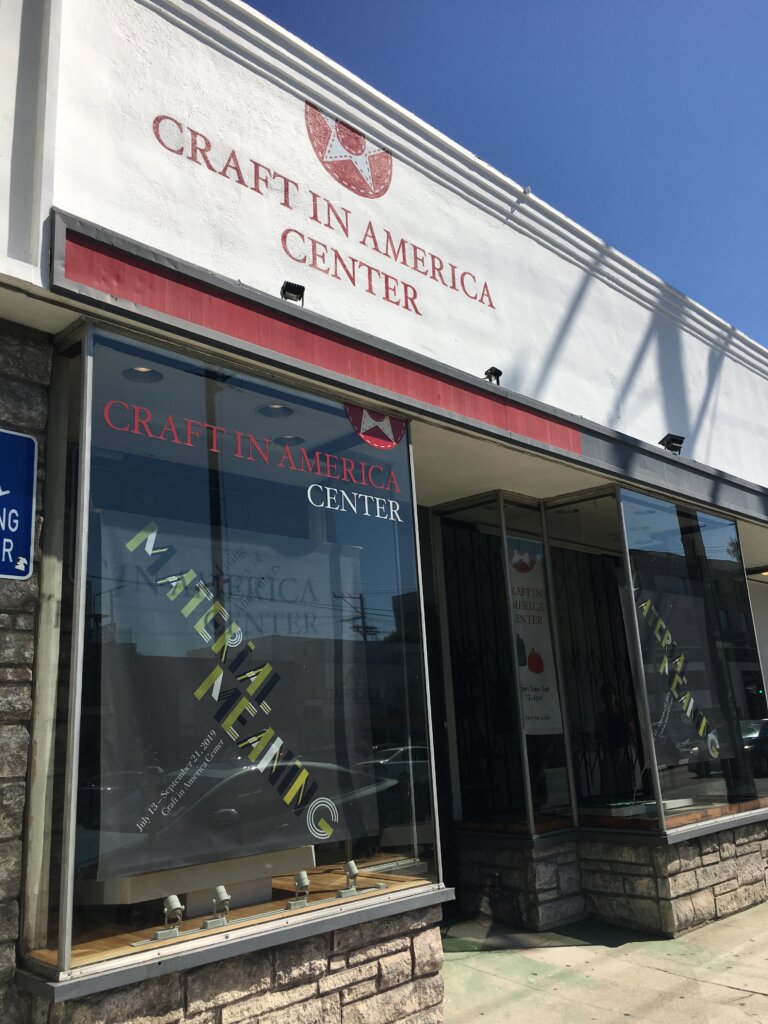 Although I've pretty much spent my entire life in LA, aside from an 8-year period when I went away for school, I'm still frequently surprised and enchanted when I discover some new gem, whether it be a restaurant, cuisine, neighborhood, or in this case, an exhibition space. The Craft in America Center is a small space (two rooms) on a busy stretch of Third Street, just a couple of blocks east of The Beverly Center. It features contemporary craft exhibits, workshops and talks as well as a good-sized craft reference library that is open to the public.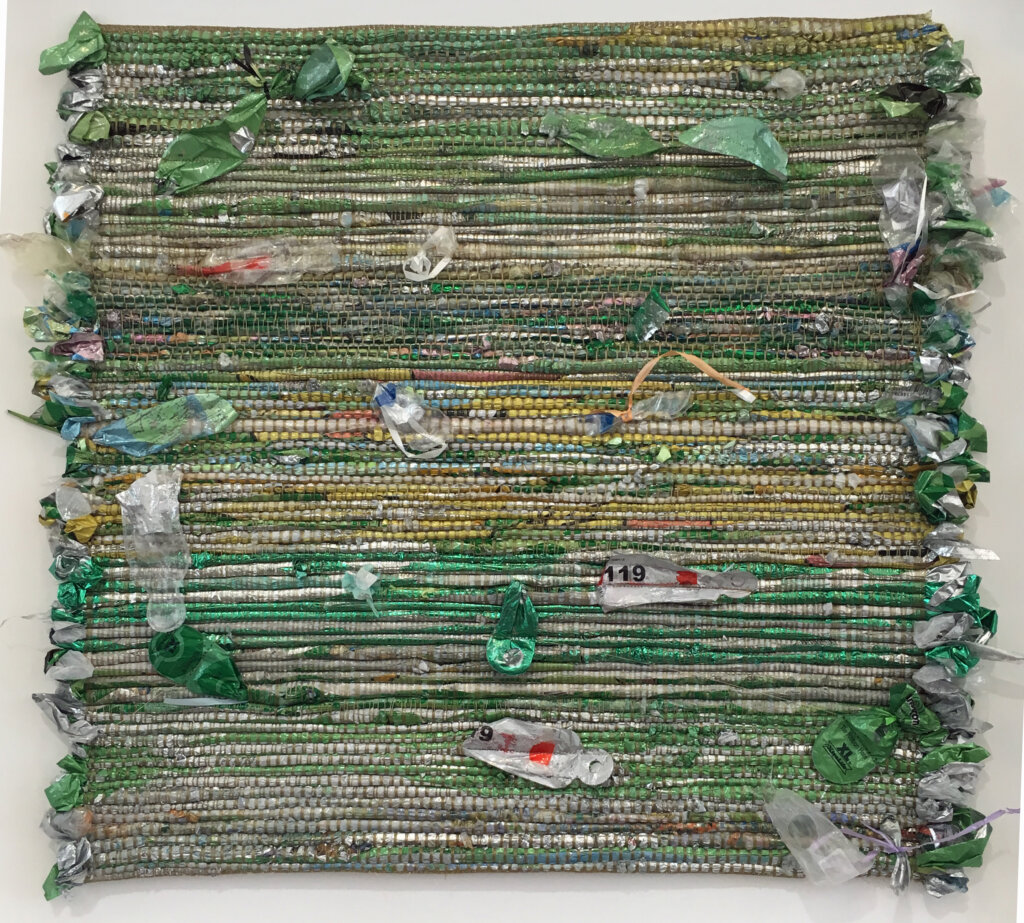 Material Meaning: A Living Legacy of Anni Albers
I happened to be there to see a recent exhibit (closing on September 21, 2019), Material Meaning: A Living Legacy of Anni Albers. We were lucky enough to be guided through by the curator of the exhibit, Cameron Taylor-Brown, who is also a local textile artist, teacher and expert on artist, designer, and weaver Anni Albers (1899-1994). This exhibit focused on the ongoing legacy of Anni Albers on contemporary artists of today. It was fascinating to see and learn about weaving, in general, and how the works exhibited tied back into the work of Anni Albers, who, along with her husband, Josef Albers, was at the forefront of twentieth-century modernism and was instrumental in the move to consider textiles as an art-form and not simply functional craftwork.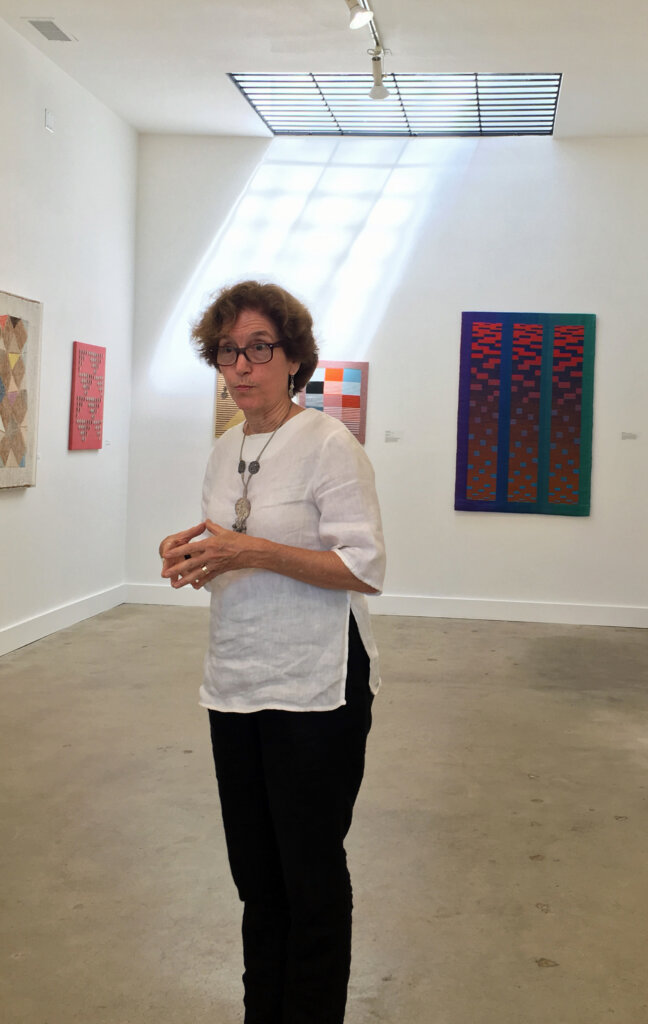 If you have a chance, do try to make it for this very interesting exhibit. There is plenty of supplemental material along with the exhibit to explain what you are seeing and even if you don't know anything about weaving or textiles, you'll still be able to appreciate the works of art presented. And if you are interested in taking lessons or seeing more examples of the world of weaving, check out Cameron's work at camerontaylor-brown.com.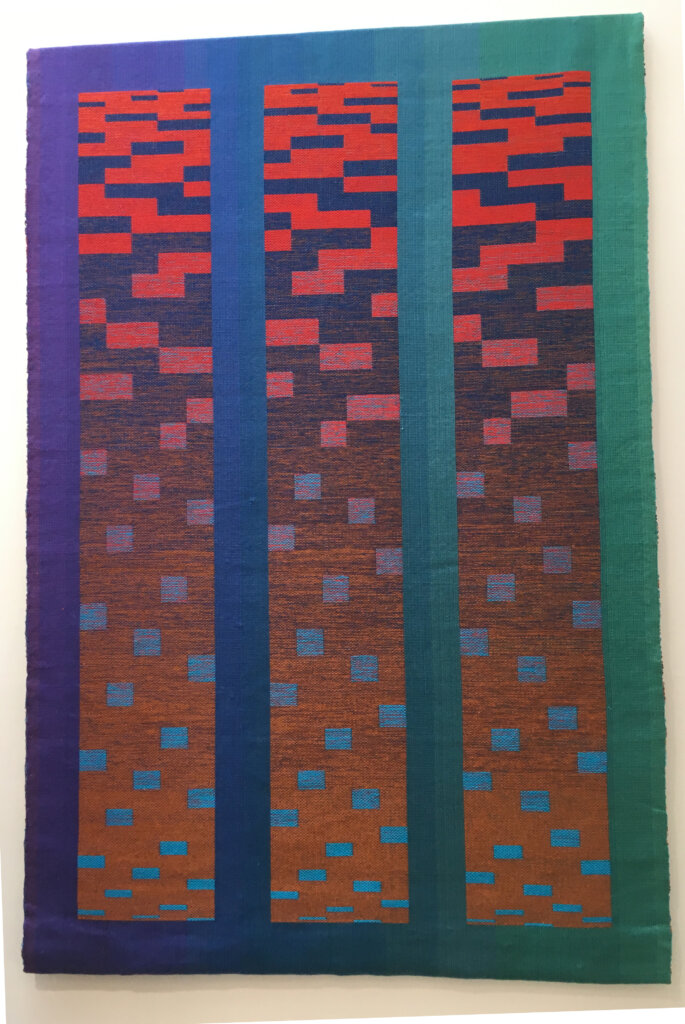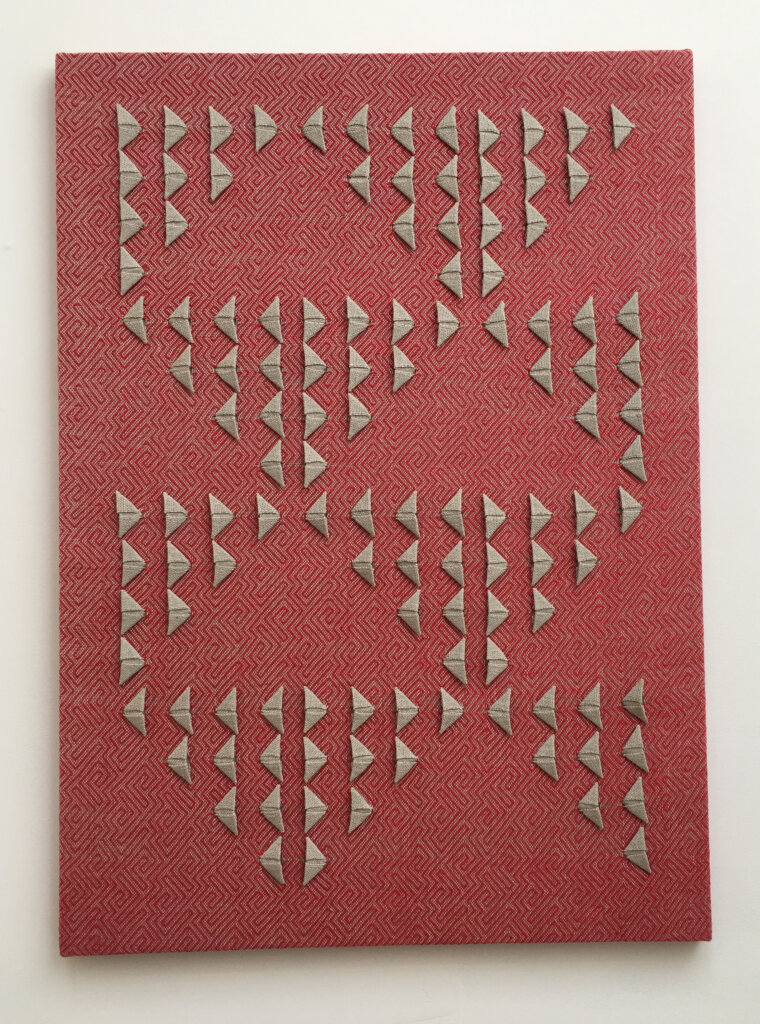 The Craft in America Center
Having now discovered the little gem that is The Craft in America Center, I'm so excited to see more of what they have to offer. Their next exhibit, running October 5, 2019 through January 4, 2020 is one that is sure to be dear to the heart of EatSeeGo (in fact, we are definitely planning to attend and will report back!). Not sure if they could have created an exhibit more suited for us! Consuhttps://www.craftinamerica.org/exhibition/consumeme is an exhibit focusing on creations by local artists for LA area restaurants!
In addition, the Center produces a series for PBS that features the history, artists, and techniques of craft culture in America. Each episode has an associated exhibition at the Center as well. There are two upcoming episodes in 2020 that will air along with their concurrent exhibits. Quilts, premiering on PBS on December 27, 2019 will be accompanied by the exhibit running from January 11, 2020 through March 21, 2020. Identity also premieres December 27, 2019, with the exhibit showing from March 28, 2020 through May 2, 2020. What a great opportunity to watch and learn about craft in American and then actually be able to see in person some of the works featured! Previous episodes are available to stream on the Craft in America website (https://www.craftinamerica.org/episodes)
PBS and KCET
As I mentioned earlier, LA and Southern California still continue to surprise, interest, and educate me, despite having spent nearly my whole life here. Admittedly, the first 25 years, or so, weren't terribly productive on that front. I realized when I went away to college and began exploring my new home, that there were so many places and things I hadn't experienced in my hometown despite having grown up there. That was when I vowed then that no matter where I lived, I would always to try to remember to explore it as both a local and a visitor and never put off visiting and experiencing things just because "I could do it anytime" because that usually means "never going to happen". I don't do that when I travel to new places and I shouldn't do it at home either.
So, after moving back to LA after getting my education to raise my family, I try to make an effort to do and see things, occasionally playing visitor to my town. Over the last few years, I've also discovered a wonderful resource I want to share with you that has fed and nurtured my interest and love of Southern California. That resource is KCET, the public television channel, that has also recently rejoined PBS. I've been lucky enough to occasionally have a preview of some of their programming the last 2-3 years (here, here, here). Both their channel and their website have wonderful shows, articles, and information about the history, social impact, arts and culture, and food of Southern California. When you decide to embark on your own exploration of LA, you may want to see what KCET has to offer to help make your explorations even that much more interesting and richer. Be sure to check out Craft in America on PBS in December but in the meantime, Artbound, Broken Bread with Roy Choi, The Migrant Kitchen, Lost LA, and SoCal Wanderer on KCET, are but a few of the excellent shows that can be found on your KCET channel or streaming on kcet.org that will feed any curiosity or love of Southern California.
The Craft in America Center
8415 W. Third St.
Los Angeles, CA  90048
(323)951-0610
Open Tuesdays-Saturday, 12 PM-6 PM
Craftinamerica.org 
Find additional things to do and eateries nearby after your visit by visiting west3rdstreet.com