On September 10, the 2019 Los Angeles Dodgers clinched their 7th consecutive National League Division Title. It's been an exciting season this year for the team filled with not just wins but great player performances from veterans as well as a bunch of rookies, exciting last-minute game wins and a record number of home runs hit! And, they are currently in the midst of what are hopefully several playoff games! So, maybe you can tell, I'm a pretty big Dodgers fan and actually have been since I was a teen. Despite my interest taking a backseat during the years I was away at school, building a career and raising my kids, I still bleed Dodger Blue and this season has been a great one for getting me all excited again like my 15-year old self.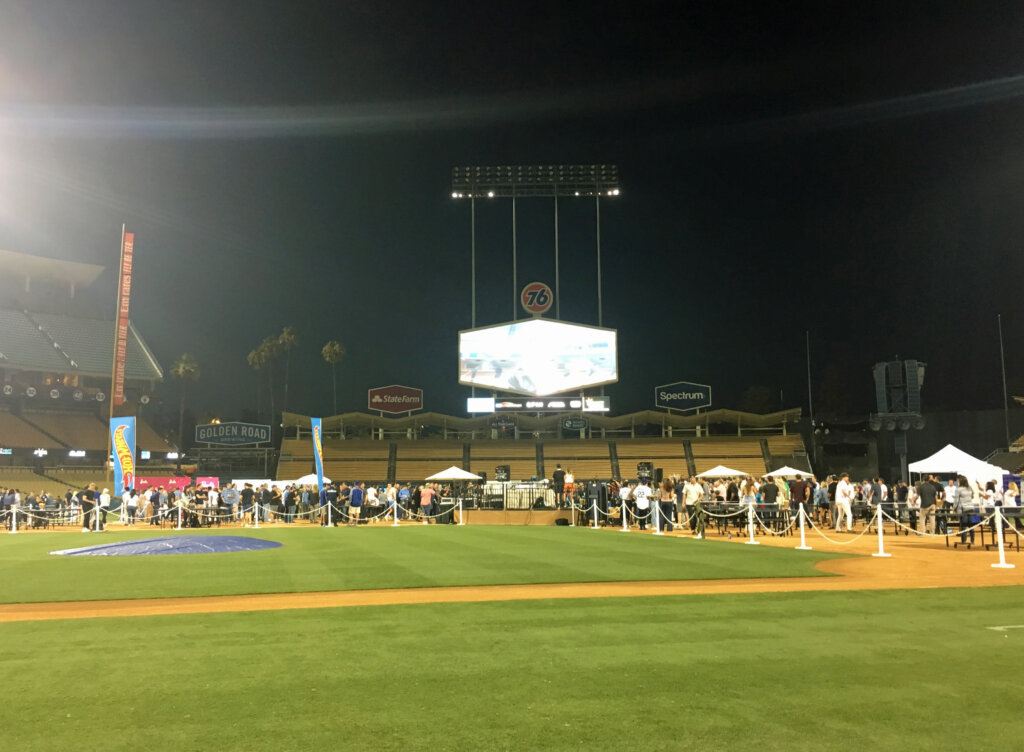 Now, despite having gone to a number of games in Chavez Ravine over the years, I have never been on the field or taken a tour of Dodger Stadium. Honestly, I like sports but other than Dodgers baseball, I'm not much more than just a casual observer. It had never really occurred to me that you could visit a sporting arena for anything other than a game and actually take a tour. And you don't even have to really be a big fan or know that much about a team or a game to enjoy it either! I discovered this recently on a trip to Melbourne, Australia which included a visit to the Melbourne Cricket Grounds (where they play cricket and Australian Rules Football, neither of which I knew anything about!).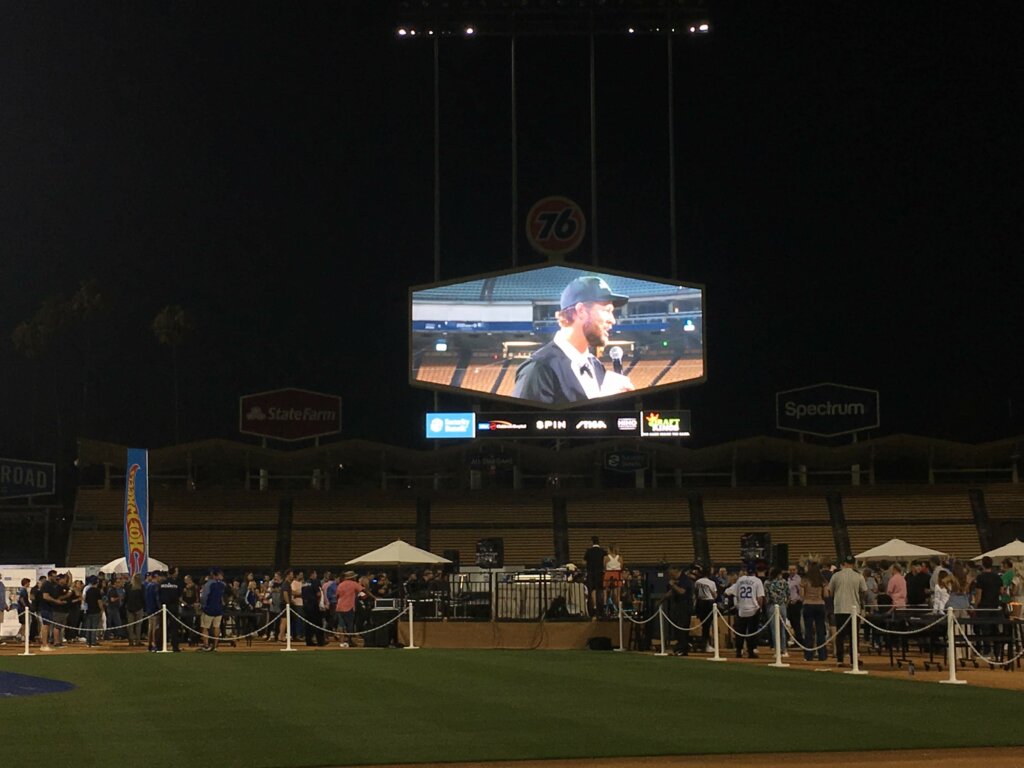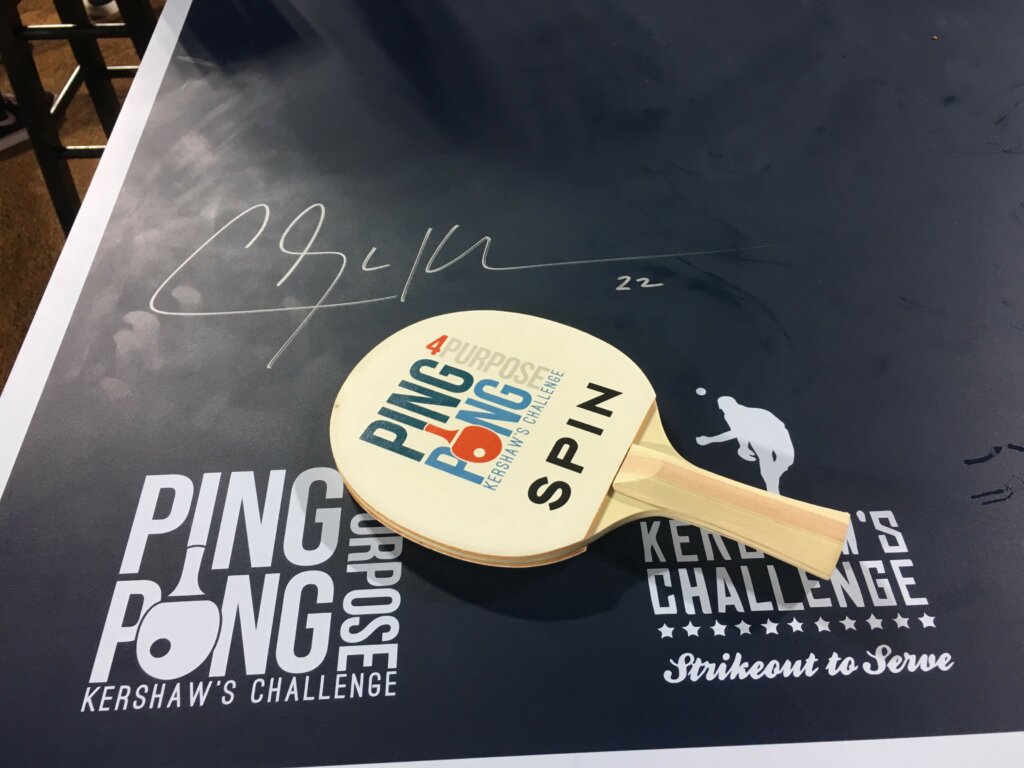 So, in addition to having had a chance to visit other sporting venues, as well as getting excited about the games this season, I also had the opportunity to attend Ping Pong 4 Purpose, the annual fundraiser held by Dodger's ace pitcher, Clayton Kershaw and his wife, Ellen. It's held on the field at Dodger Stadium and attended by sports and entertainment celebrities as well as nearly every member of the Dodgers team. It's for an amazing cause, raising money for Kershaw's Challenge, which supports vulnerable and at-risk children locally and worldwide. You can learn more about the foundation and its good works here (https://www.kershawschallenge.com/about). It was so much fun to see all the players up close but, for a life long fan like me, being on the field of the Stadium was just as much of a thrill!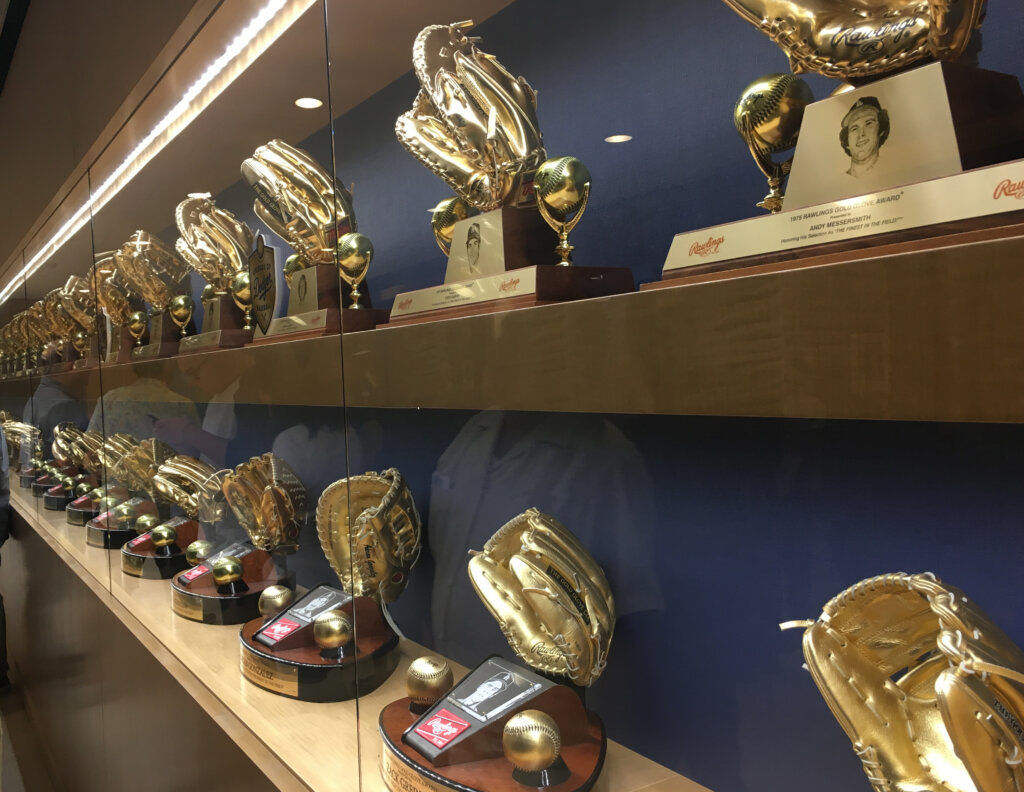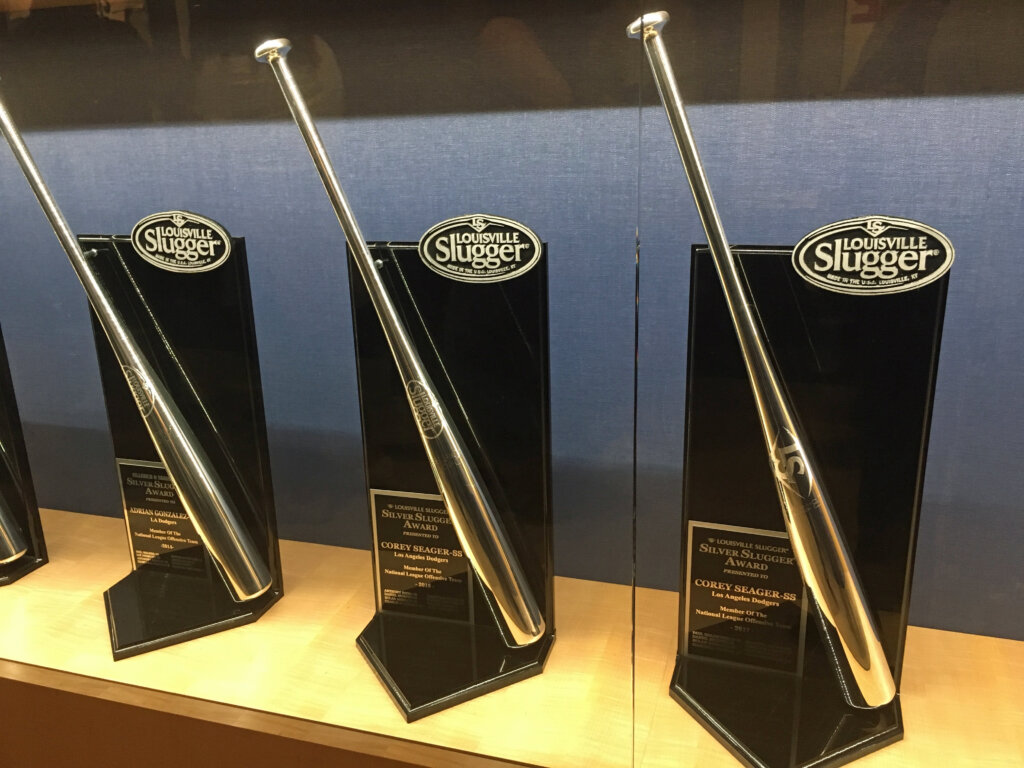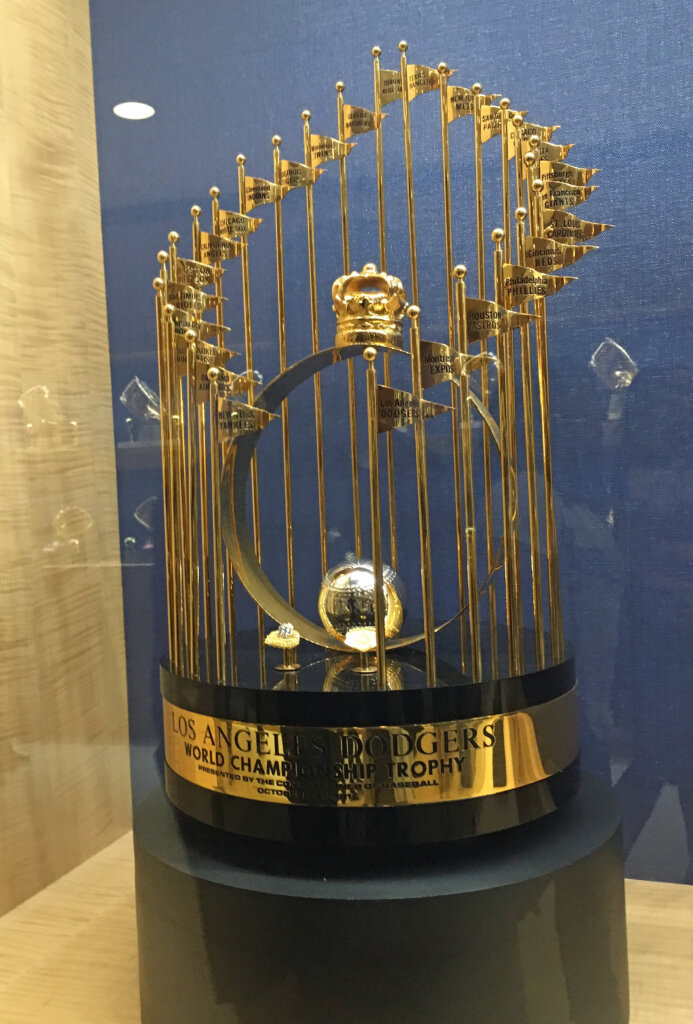 The moment I set foot in the outfield was really exciting and I think I might have squealed a little (or a lot) when I actually walked on the infield. It was one of those "I never imagined as a kid I'd get to do this" kind of moments. We also had the opportunity to go on an abbreviated clubhouse tour. While it was really cool to have the chance to see the actual locker room (sadly no photos allowed inside) but to see all of the Dodger memorabilia was really special. The Dodger have an amazing history of great players—Cy Young Award winners, Gold Glove Winners, Rookie of the Year winners, and so many more. Replicas of those awards are on displays as well as the World Championship trophies from its storied past (and hopefully a new one will be added later this year as well!).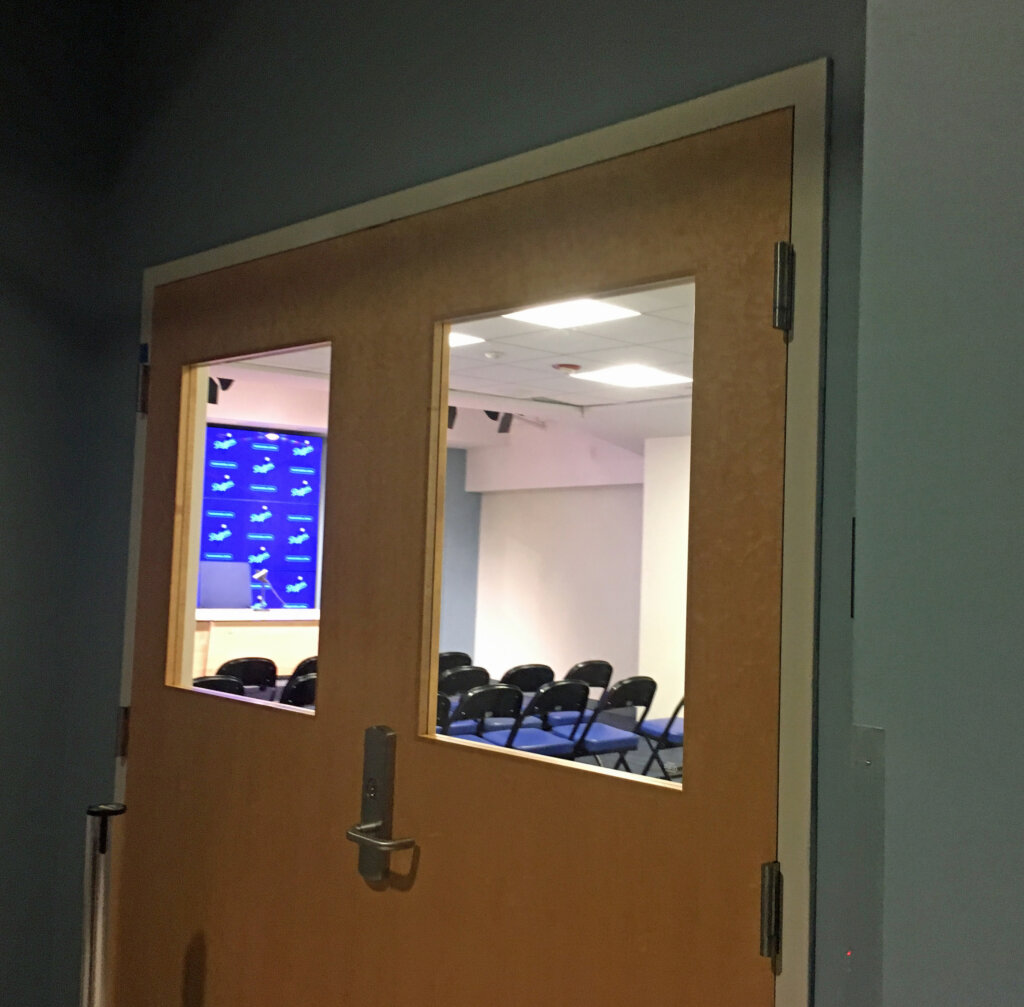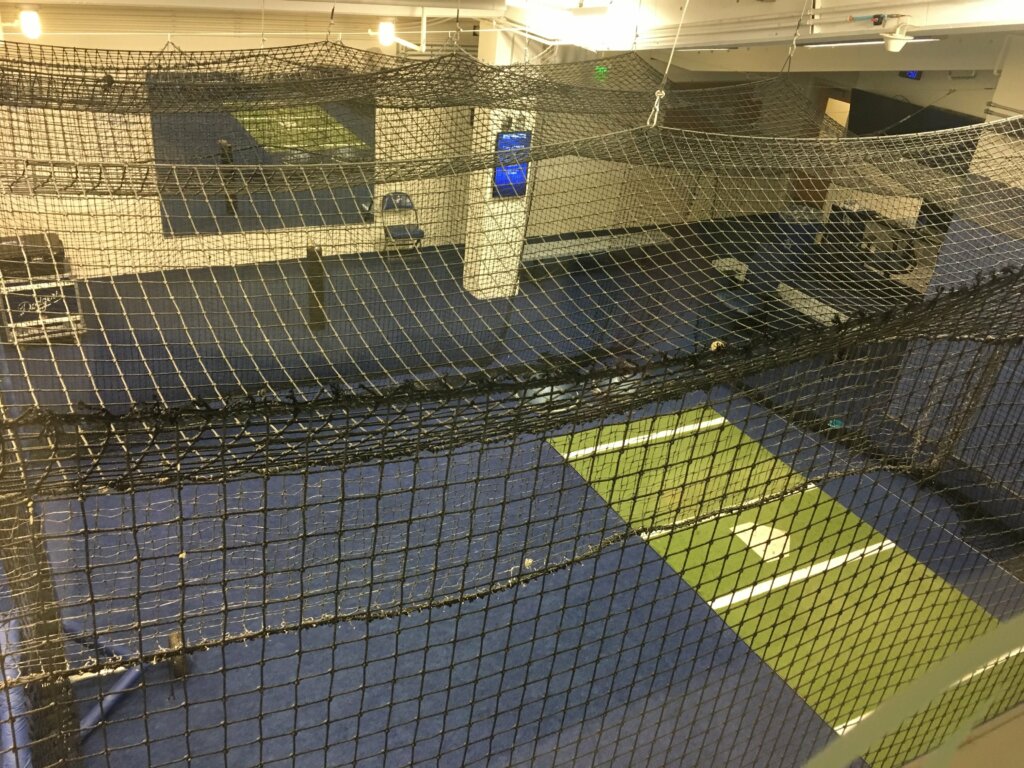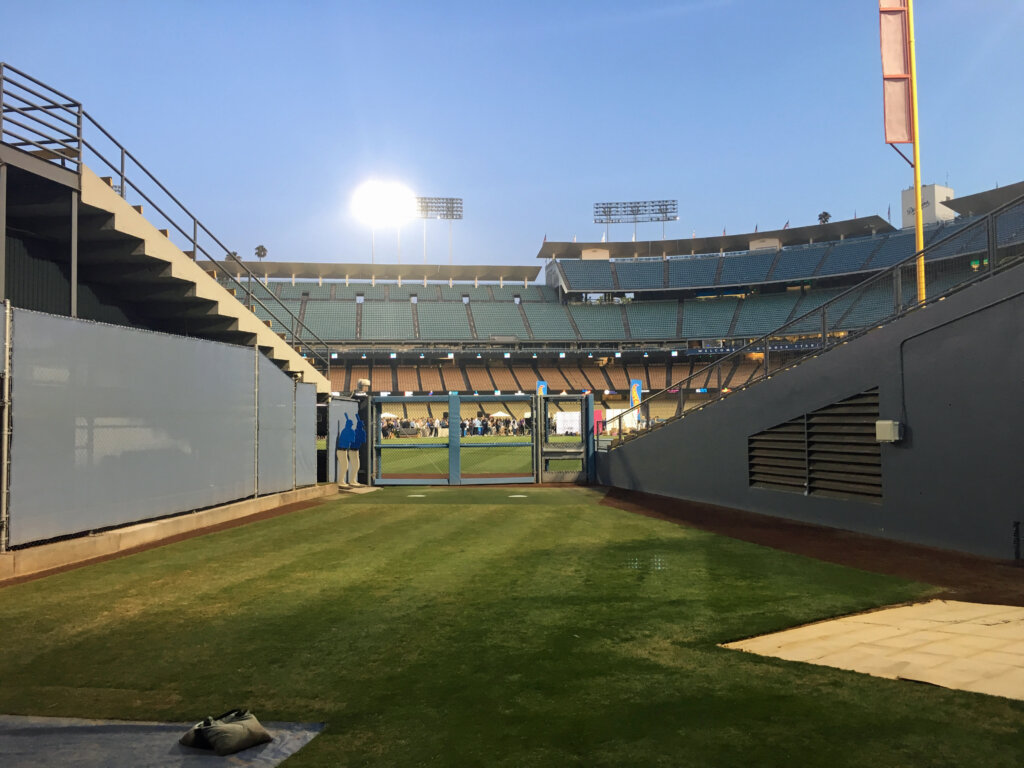 We also saw the press room, batting cages, work out room and bullpen on our short tour but I also found out that anyone can participate in one of the daily tours at the stadium! Tours are typically 80-90 minutes long and offered at 10 AM, 11:30 AM and 1 PM. Special schedules apply on daytime home games so you'll want to get your timed tickets online (https://www.mlb.com/dodgers/ballpark/tours) in advance to make sure that you know if and when tours are being offered. Additional special tours (VIP Game Day Tour, Jackie Robinson Tour) and group/private tours are available as well.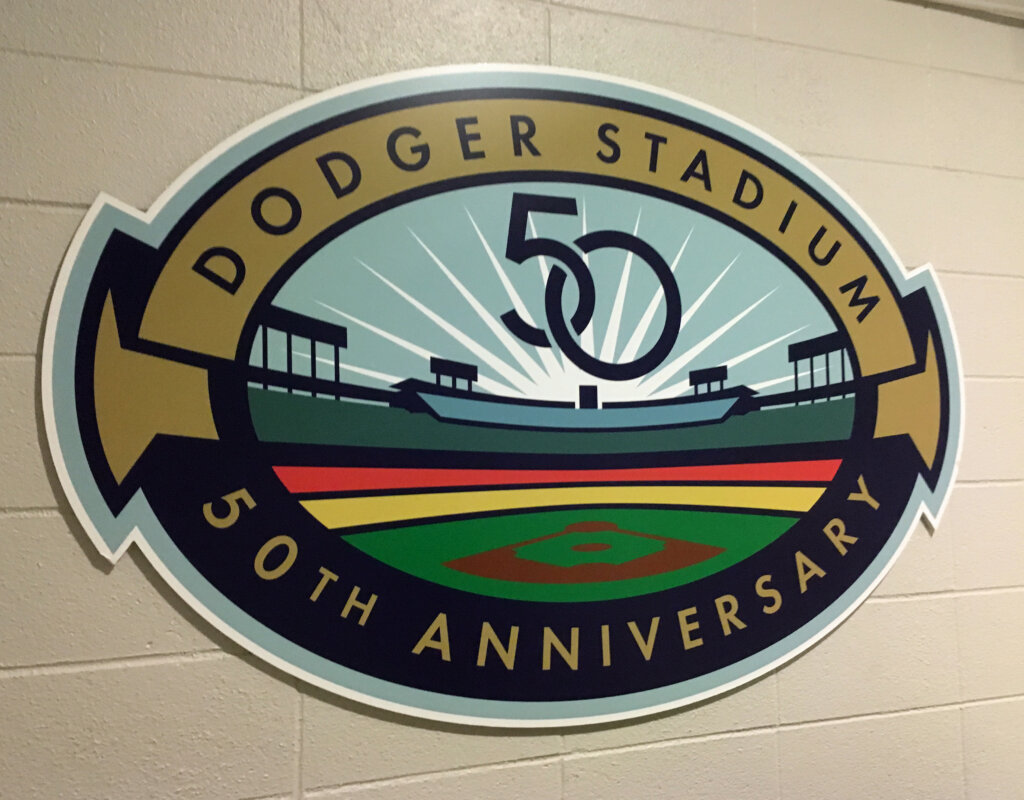 There are going to be some big updates and changes to the stadium ahead of next summer's All Star Game, which will be played here in LA but there is still time to see the Stadium as it is right now. If you are a Dodger fan, or just interested in seeing behind the scenes at one of LA's iconic sights, you'll want to be sure to check this out!