I have always loved to travel!  Whether by train, plane, ship, or car, being able to go somewhere different, even if it is only a little distance away, is a win in my book.  Over the years, I've picked up some tips and also learned to be more efficient and prepared. Since my husband started working in the travel industry about 4 years ago, I've been lucky enough to go on several trips with him each year and I think I've got things down to (mostly) a pretty good system.
One thing I've done is set aside some space at home for those things I use for travel and although I have certain things I bring with me on most trips, there a handful of things I ALWAYS have when I travel.  Here are my top 5 things to bring, regardless of mode of travel or destination.
Surge Protector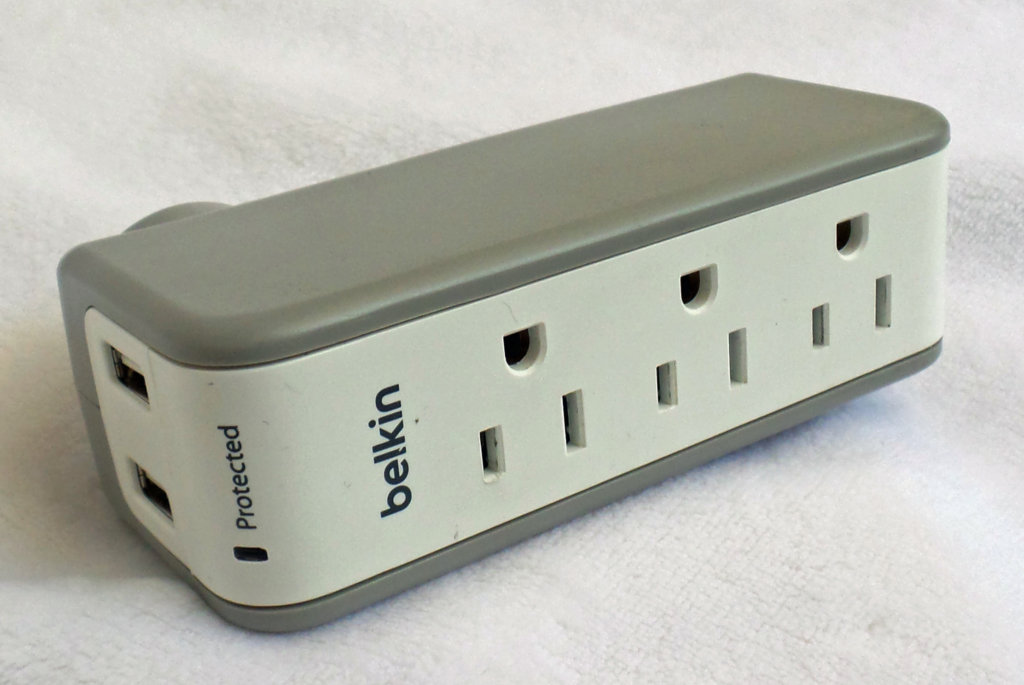 This is the single most useful thing I've discovered to travel with and I'm not getting paid to say this either!  I discovered this a few years ago and I find it even more indispensable now than ever.  Our reliance on technology is only increasing and this really helps make up for any situation, especially those times and places where the number of electrical outlets available hasn't caught up with that dependence.  There are other travel surge protectors that you might find and they may be great too but this one works well for me because it doesn't take up a lot of room (with extra cordage I may not need—my charging cords are usually long enough to make up for any location issues) and the plug swivels so I don't end up being blocked by other plugs or furniture.  This is also especially nice for when I travel internationally because I can plug it into my ONE international adapter and still simultaneously charge my phone, camera, tablet, etc.  I always have it in my carry-on too and have occasionally had to pull it out at the airport so that my husband and I could both share the one lone available outlet we managed to find.  I can't tell you the number of times I've said a silent prayer of thanks that I had this with me!
Moist Towelettes
These are inexpensive, take up very little room and a life saver!  First, of course, there are the usual hygiene uses they were made for.  Not every place you visit will have a way for you to wash your hands—whether after using the restroom or before eating, and this can go a long ways towards staying healthy during any trip.  Secondly, a neat use I picked up from a wardrobe supervisor on a film shoot is that they are really good at removing stains. You can bring a detergent pen or special laundry wipe but these work well in a pinch AND they don't count as part of your liquids limit on air travel.  Finally, I always wipe down the area around my seat when I travel on trains and planes (have you ever read about what some people do on that tray table?  Diaper changers, I'm looking at you!).  I actually bring separate disinfectant wipes specifically for that but these would be better than nothing.  I wipe down the entertainment screen, the tray table, armrests and any remotes.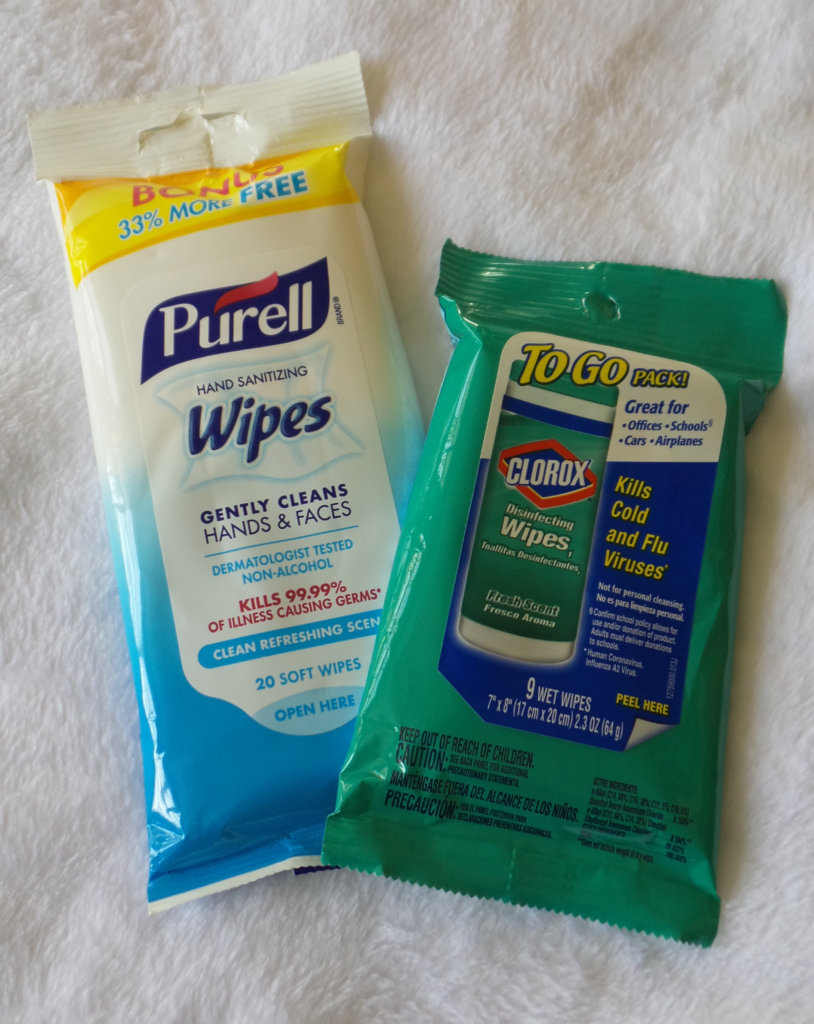 Zip top bags
I usually take a gallon sized bag and throw in a few different sizes (always an extra quart-sized, plus a couple sandwich and snack sized ones too!) into it and roll it all up and tuck it along the side of my suitcase or carry-on.  These are useful for so many reasons!
Great for bagging up anything you pick up that might leak while it's in your bag (shampoo, lotion, etc.).
Throw your smartphone into a sandwich sized bag before heading to the beach or pool to keep it dry and safe. You can still use it in the bag (it really works).
Put your smart phone in one and hang it on the airline seat in front of you using the tray table hook for hands free movie watching.
Throw your wet swimsuit into it if you want to take a last minute dip before traveling home without worrying about letting it dry.
Use it for any kind of last minute organizing that you need.
If you have multiple countries you are visiting, use the smaller bags to keep different currencies separate so you can switch them out easily once you move on.
If you are traveling for business, you can use one to keep all your receipts in so you don't have to hunt for them when it becomes time to submit them for reimbursement.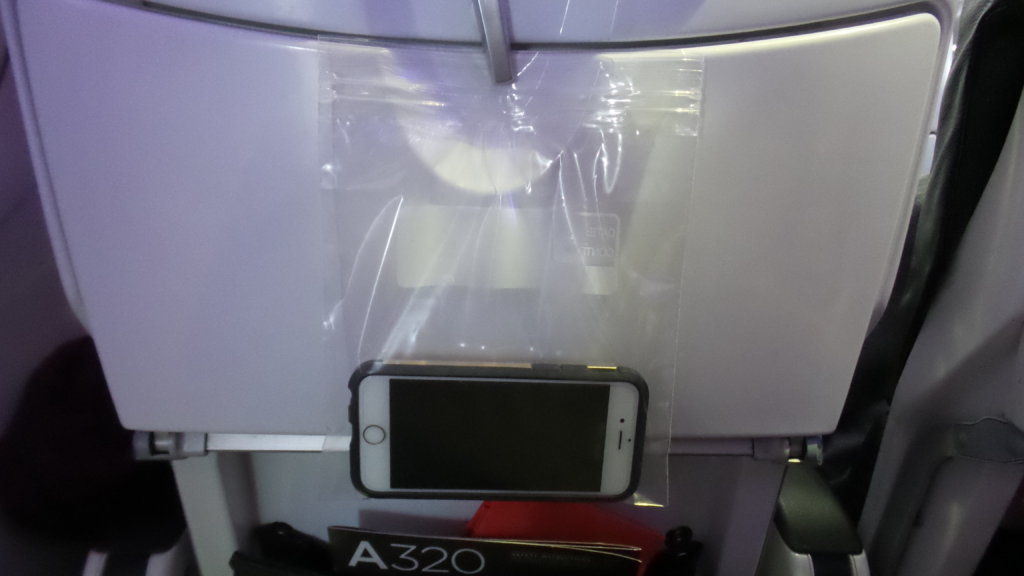 Pain Reliever.
This may seem sort of obvious but it bears reminding anyways!  I always make sure to carry a few doses of an over the counter pain reliever with me.  And make sure it is in your carry on or easily accessible!  There is nothing worse than a headache/earache/toothache halfway through a long flight/road trip/at 2AM and not being able to do anything about it!  And if you are traveling to an unfamiliar place, the last thing you want to do with a pounding headache is to try to find a place to buy something for it.  Besides, you know that the worst pain is almost always going to occur in the middle of the trip or after all the stores have closed!  And, if you are traveling with babies and kids, make sure to bring pain relief for BOTH of you and make sure it's accessible!  You will be grateful and so will your fellow passengers!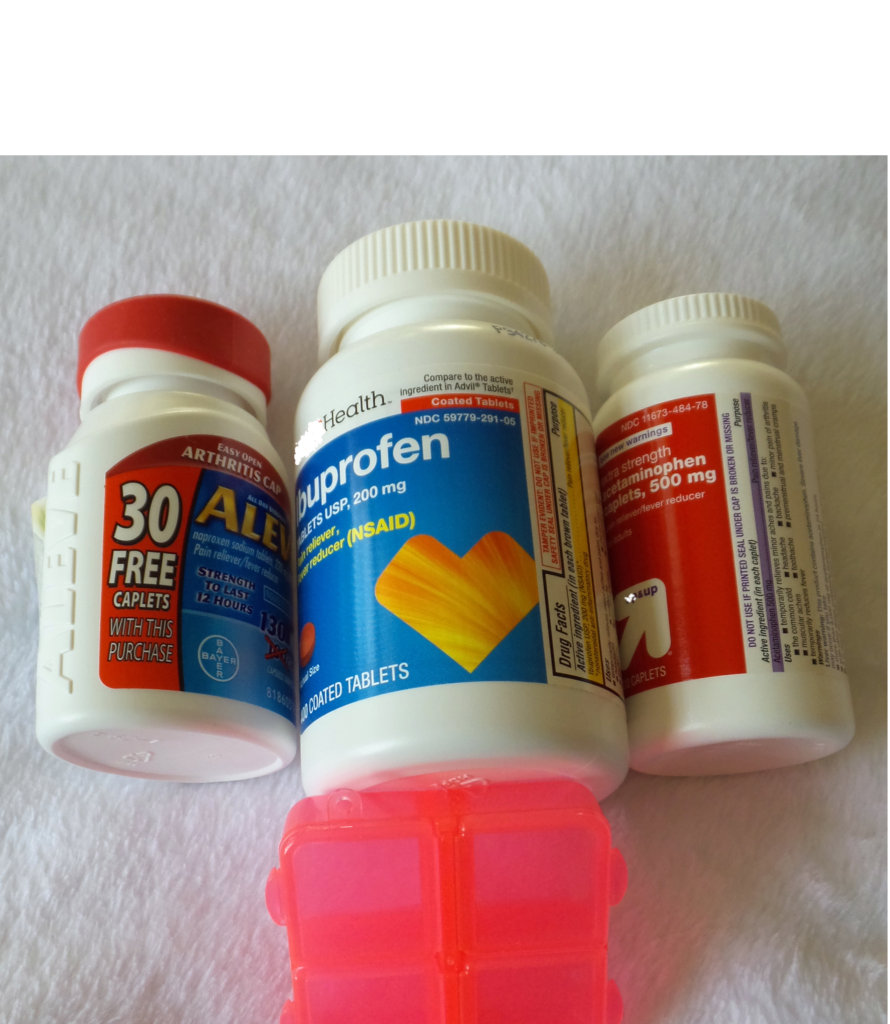 A snack.
Years and years ago, I was traveling from Milwaukee, Wisconsin to Los Angeles for winter break.  I had a three hour layover at Chicago O'Hare and instead of eating lunch beforehand, decided I would pick up a snack during the layover.  Well, my quick hour flight from Milwaukee to Chicago ended up being delayed on the runway due to weather and on arrival to O'Hare, I only had time to run to the gate for my next flight.  No problem!  I was starving but figured I'd have some food on the longer flight (guess how many years ago this was!)  BUT because this flight was an evening flight, there was no meal and when I asked for an extra bag of peanuts, was told that they hadn't stocked extra!  It was one of the most miserable feelings I have ever had—starving with a five hour flight ahead and NOTHING available to eat.  So pathetic it was that I ended up opening a gift my future father-in-law had entrusted me to take to my parents (it was one of those sausage and cheese gift boxes from the Midwest) and clawing through the vacuum packaging (difficult without scissors!) and gnawing on a large summer sausage.  I'm sure I must have looked quite the sight but it did take the edge off the hunger.  And in the nearly 30 years since, I do not travel without at least a candy bar in my bag!  That kind of hangry leaves a lasting impression.  Take my advice.  Don't do it!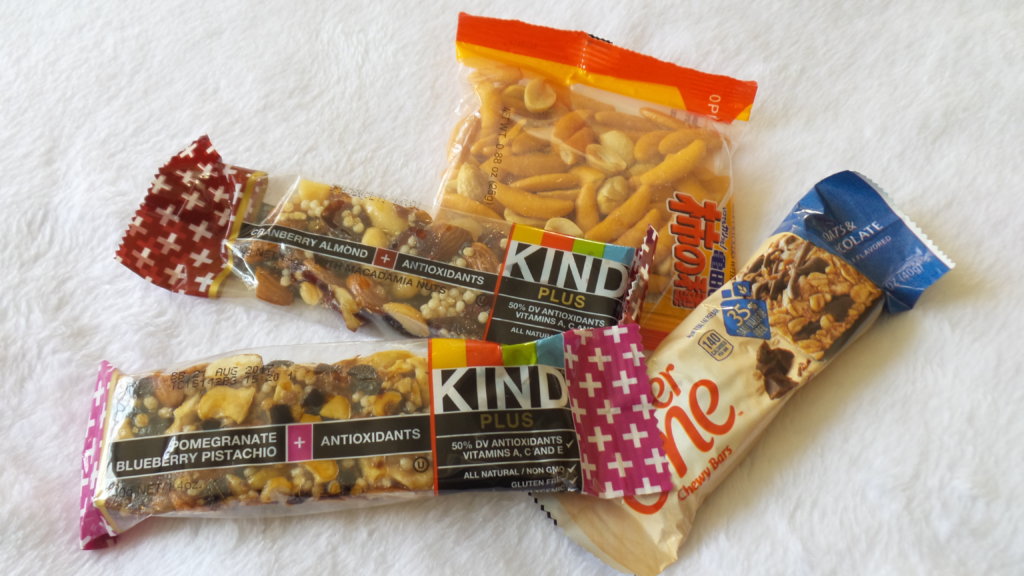 Bonus item:  a laundry bag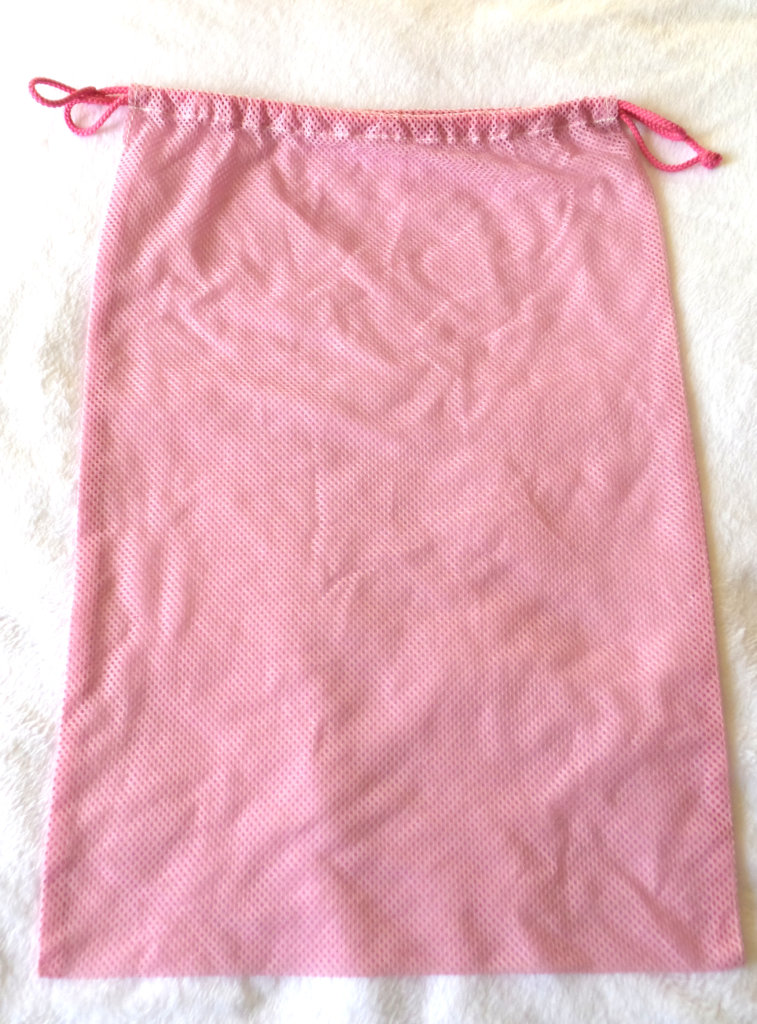 Ok, in case that snack suggestion wasn't enough of a real tip, here is an extra—bring a laundry bag or basket. When my kids were small and we traveled, I would always bring one of those folding mesh laundry baskets along.  Everyone knew that dirty clothes immediately went in there and I'd pop it open either in the bathroom or by the closet for easy access during the trip.  We never lost socks or underwear and by the time we left, it was super fast and easy to segregate the dirty from the clean without having to remember what 4 people had worn (or not worn) over the last 2 weeks! Now that it is usually just my husband and I traveling together, we just each bring our own smaller laundry bag with a drawstring.  It is enough to keep the smaller dirty things from getting lost or mixed with the clean.  Plus it has the advantage of being reusable and doesn't fall apart (and things don't fall out) like with random plastic shopping bags.  I like mine because the draw string also makes it easy to hang from a hook or hanger in the  closet so it is easy to reach.  You should be able to find something similar in the laundry section of your favorite big box store or use one of the mesh bags made to hold lingerie in the washer.  Here are some options on Amazon that might work (one is small, similar to what I use, one is large if you prefer to throw all your dirty stuff as you go, and one is the pop-up variety I used when my kids were little) :
Well, there you go, my top must haves for any trip!  I hope that makes your future trips a little smoother!  The best must haves may be small and unexciting but they don't take a lot of effort and just make the trip run much more smoothly, leaving you all the more time and energy to enjoy yourself!  What are some items you swear by when you travel?  Share with us in the comments!
Disclosure:  If a link is provided for products, it may be an affiliate link (if you click on the link and purchase the product, I may receive a very small compensation at no cost to you).  I am not otherwise compensated unless specifically noted.  Words, opinions, and insights expressed are all my own.