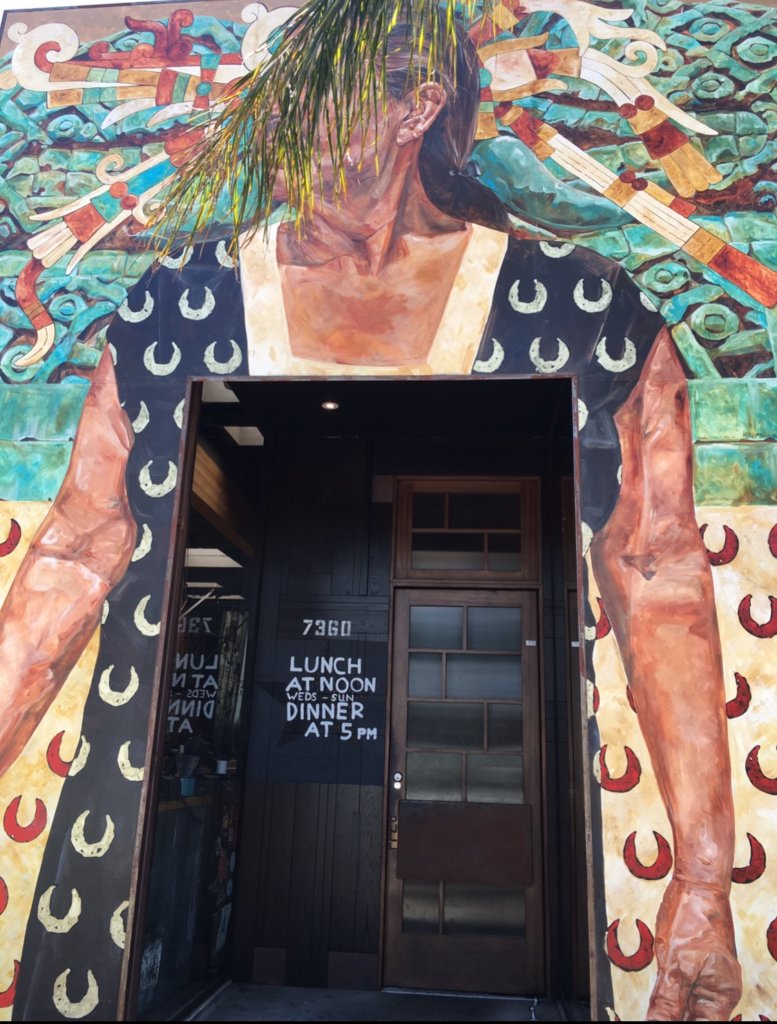 When in California, tacos are definitely something you won't want to miss.  While there is plenty of debate over who has the better tacos, San Francisco or Los Angeles, by people more informed than me, I say "who cares as long as it tastes good?" One place you can't go wrong is Petty Cash Tacqueria located in the Beverly Grove area of LA. This isn't your run-of-the-mill taco joint!  Petty Cash was was opened in 2013 by acclaimed chef and San Diego native, Walter Manzke and is currently helmed by Chef Fabian Gallardo who told us he enjoys the opportunity to explore bringing  his own take on the cuisine he grew up with.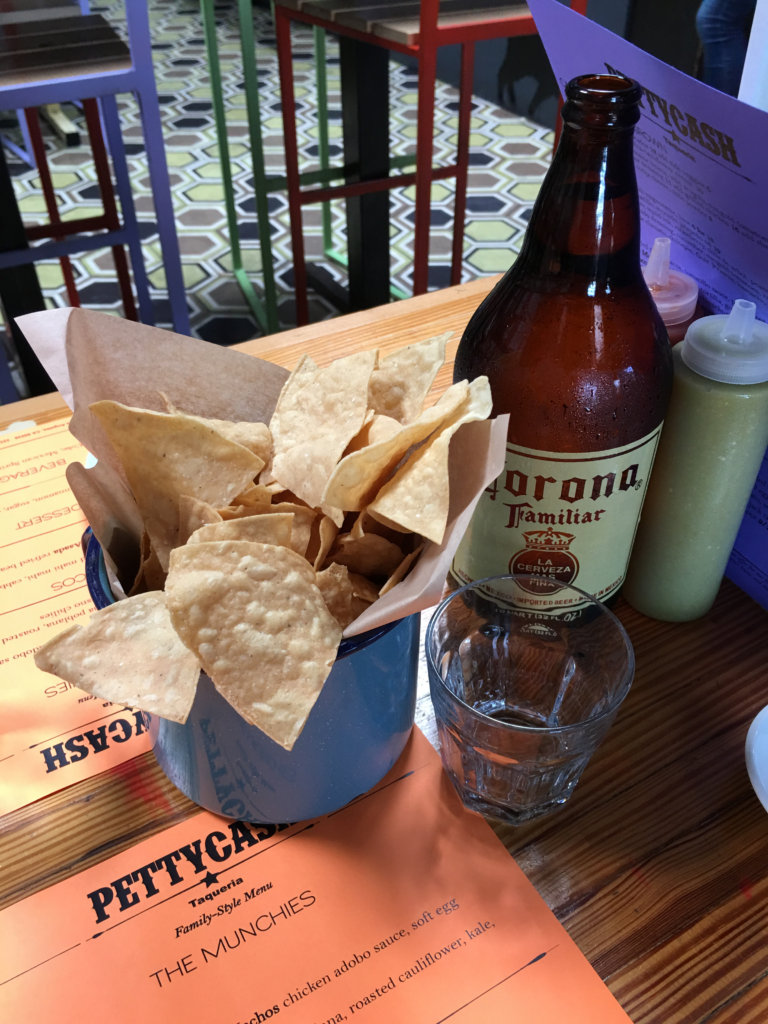 Petty Cash is a fun, casual vibrant place where your group can kick back with some drinks and fantastic food you can eat with your hands!  There is one large room with an area in the back that allows for a little bit of separation for you group if you need it.  Or you could sit in the main portion of the room and keep an eye on the happenings at the bar.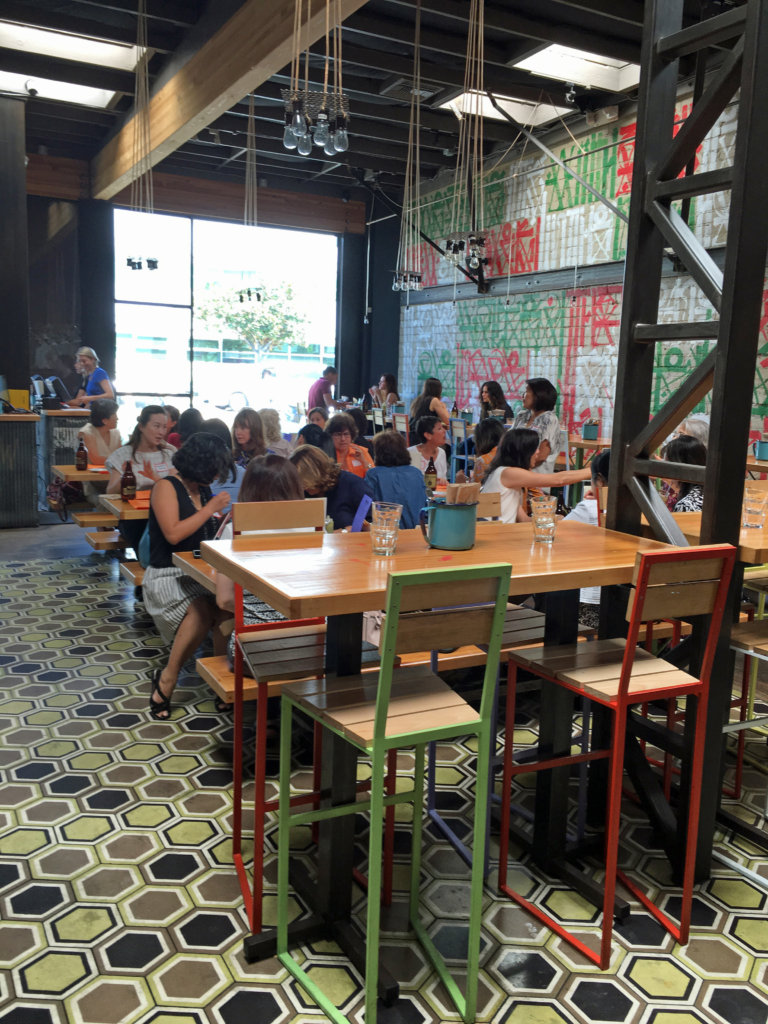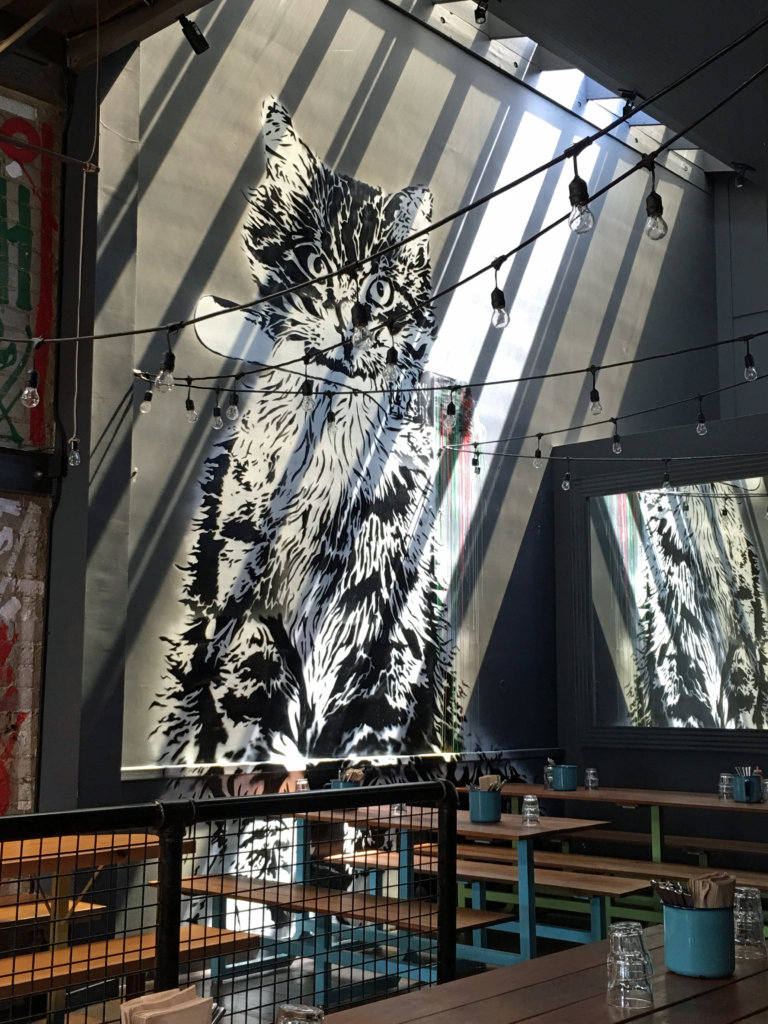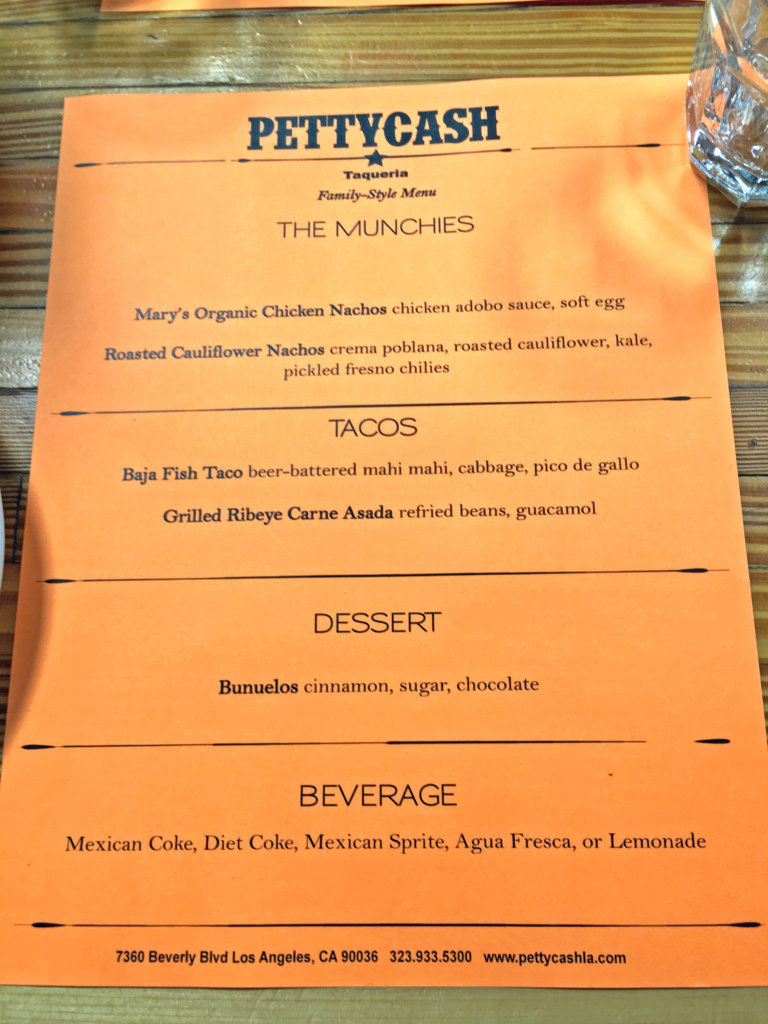 Our group of 34 had a fun and lively lunch with the new and fresh tastes of Petty Cash. Although there are several different tacos offered (including octopus, pork belly, and mushroom, among others), we sampled two (The Baja fish taco and the Grilled Ribeye Carne Asada).  Other items are offered as well, such as quesadillas, ceviche and nachos. The Roasted Cauliflower Nachos, in particular, stood out as the most delicious and beautiful dish of all. You can't go wrong with whatever you order but, trust us, you won't be sorry if add it to your order! We also had the Mary's Organic Chicken Nachos to start.  We finished our meal off with the addicting Bunuelos (donuts) for dessert.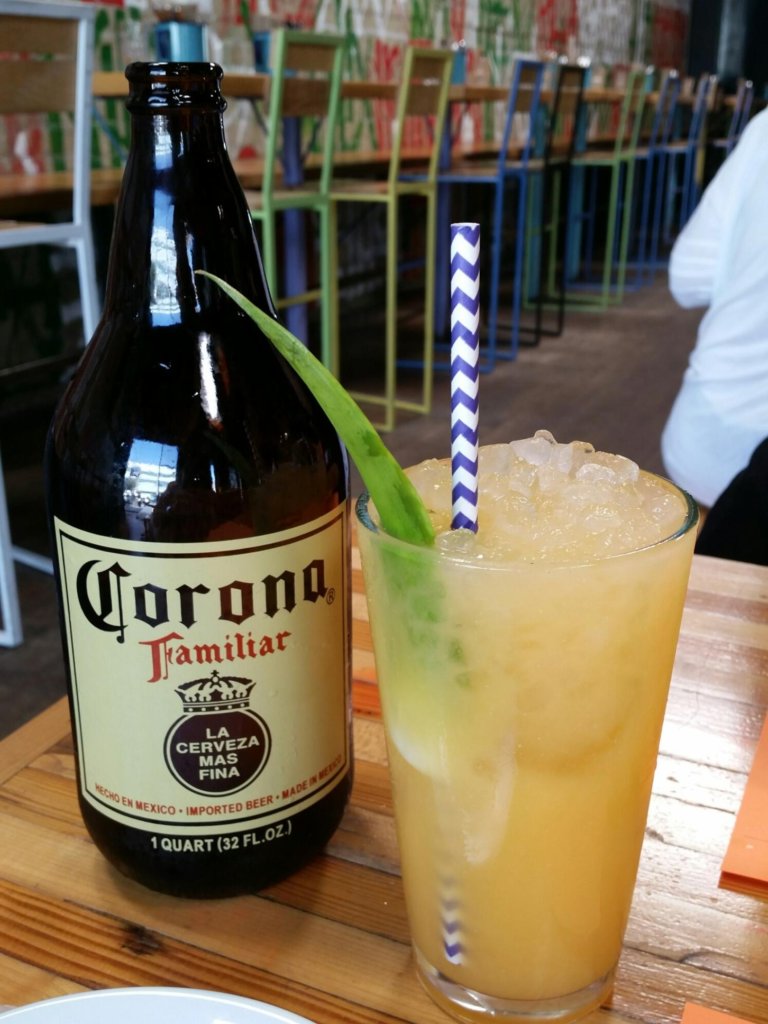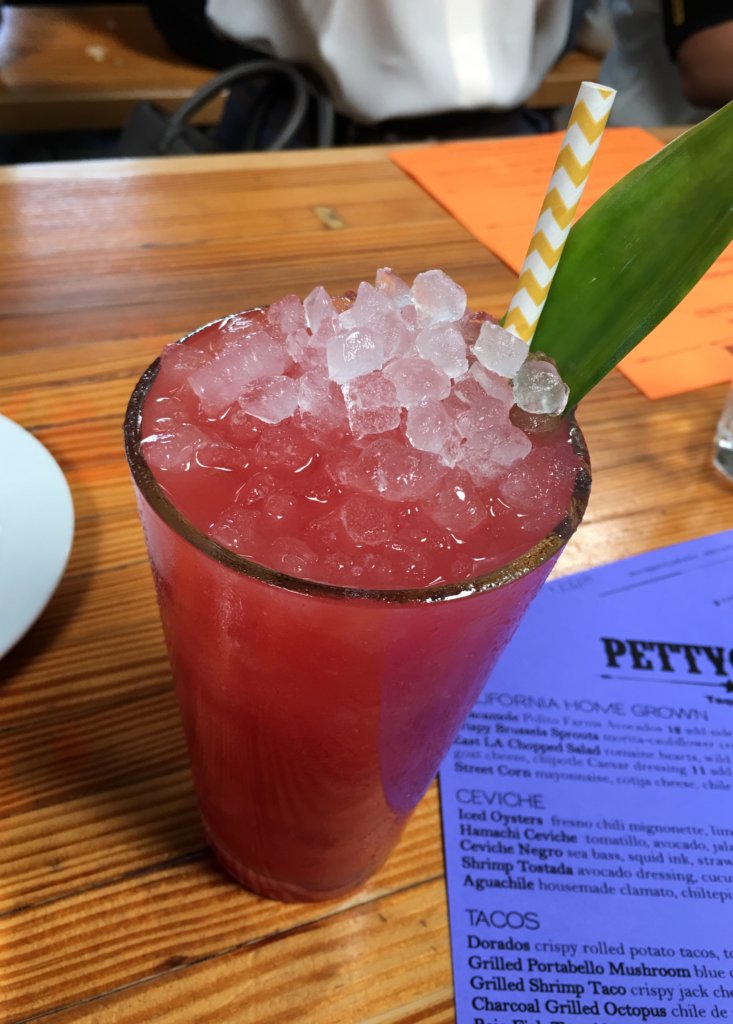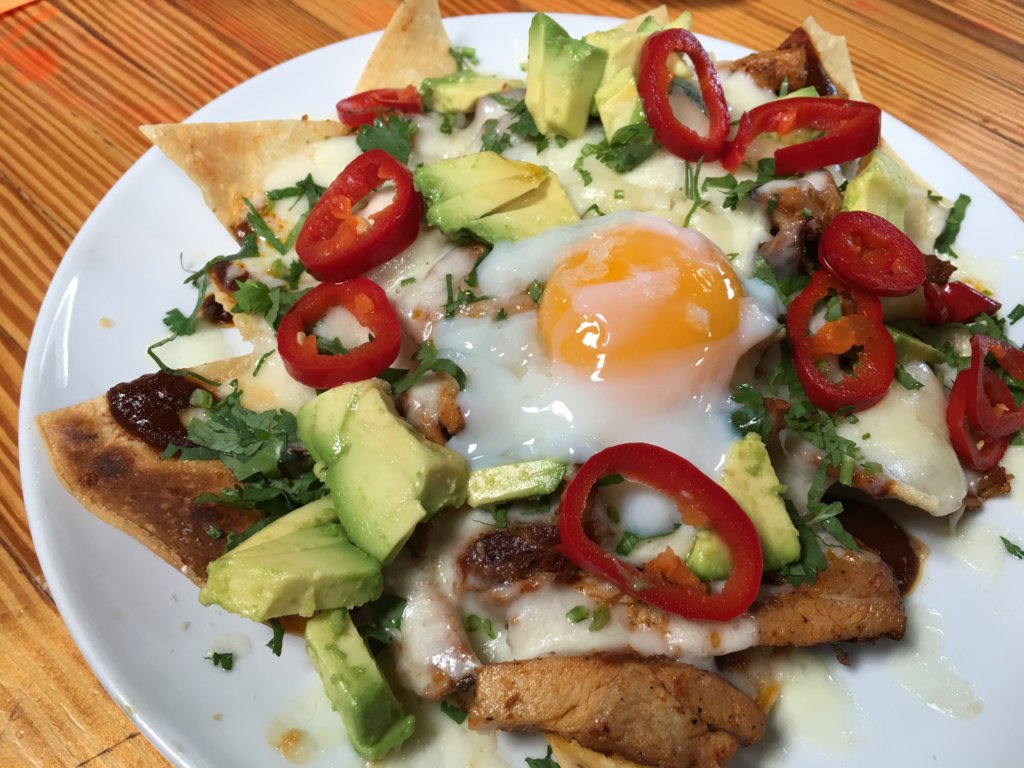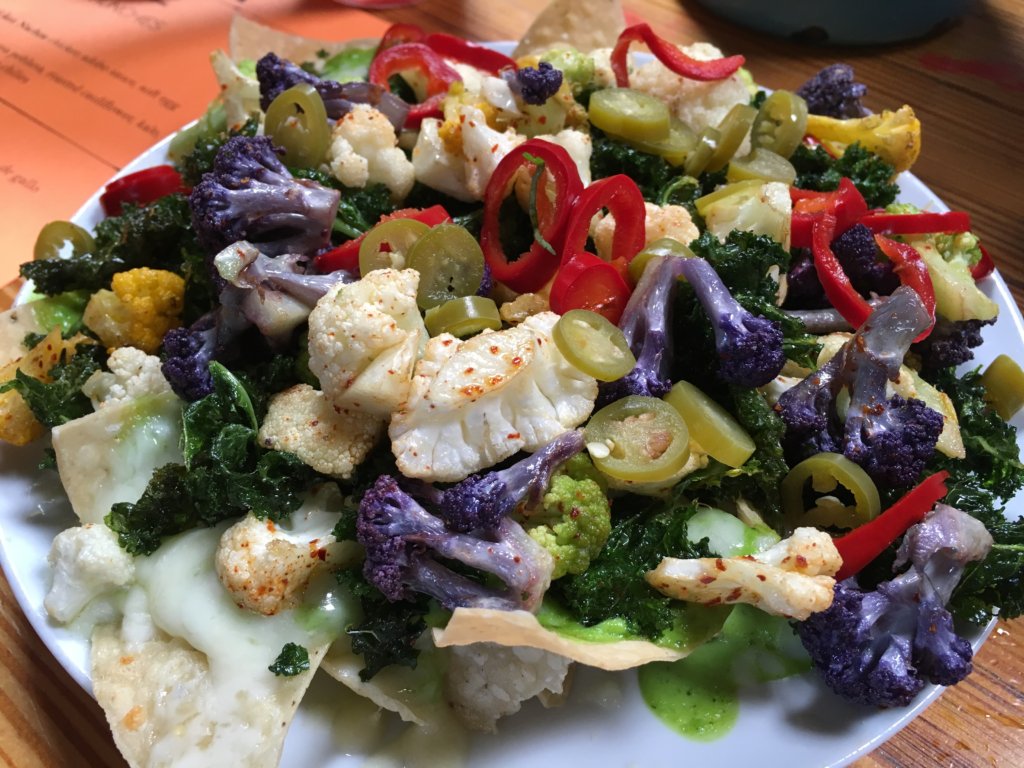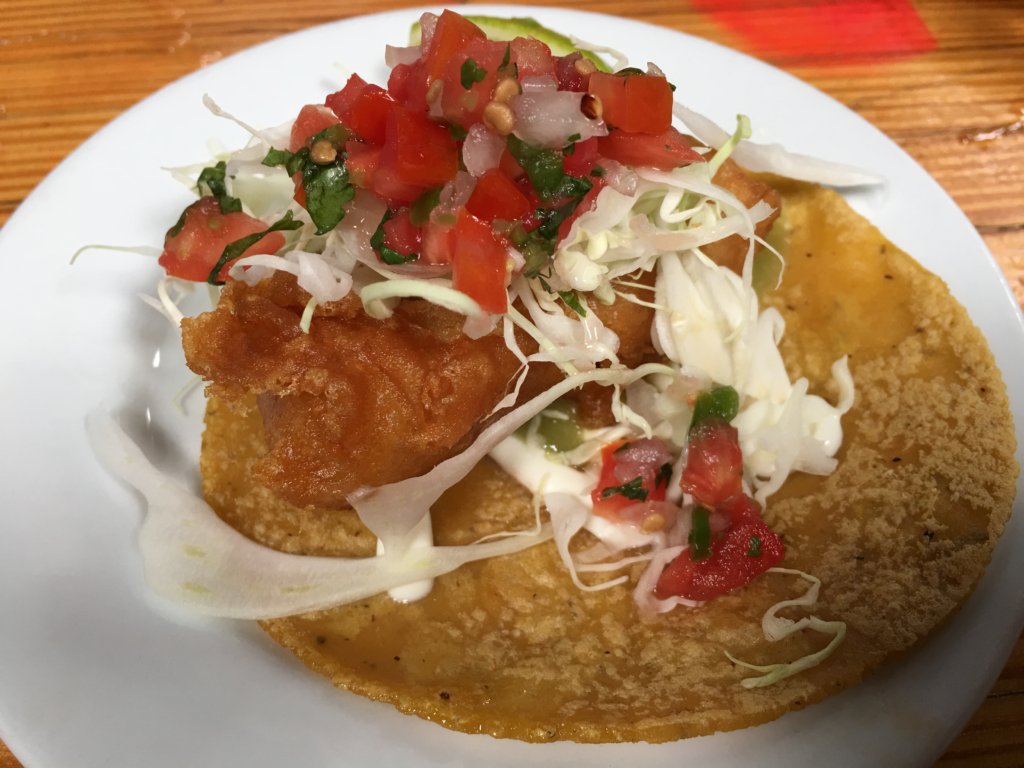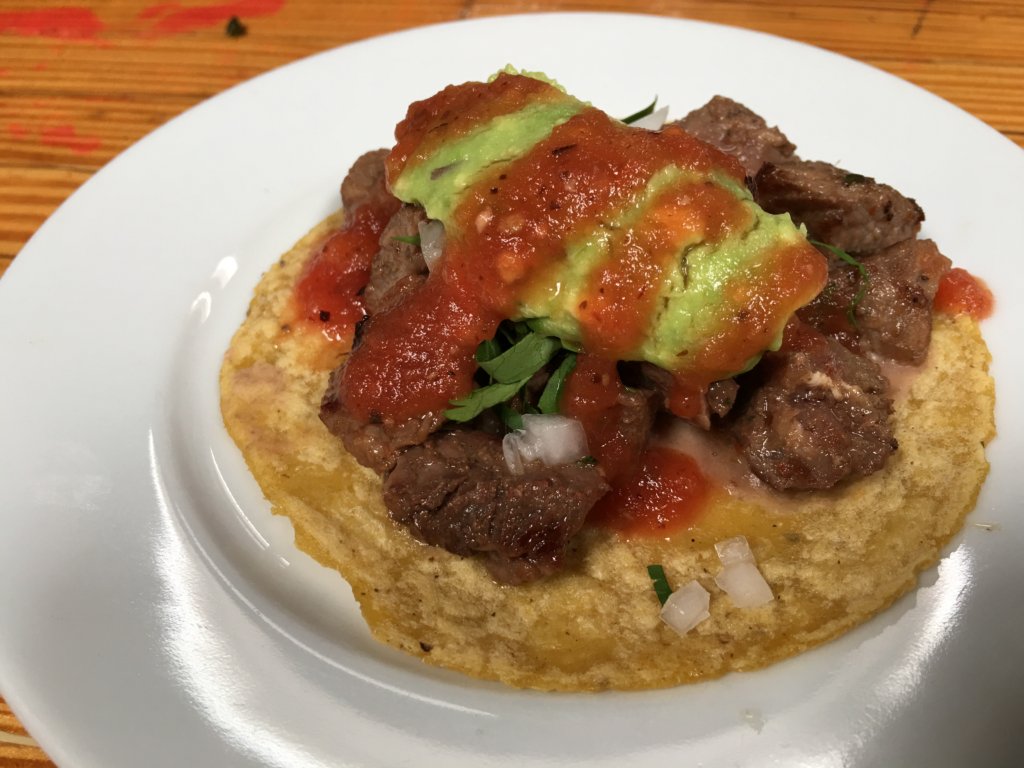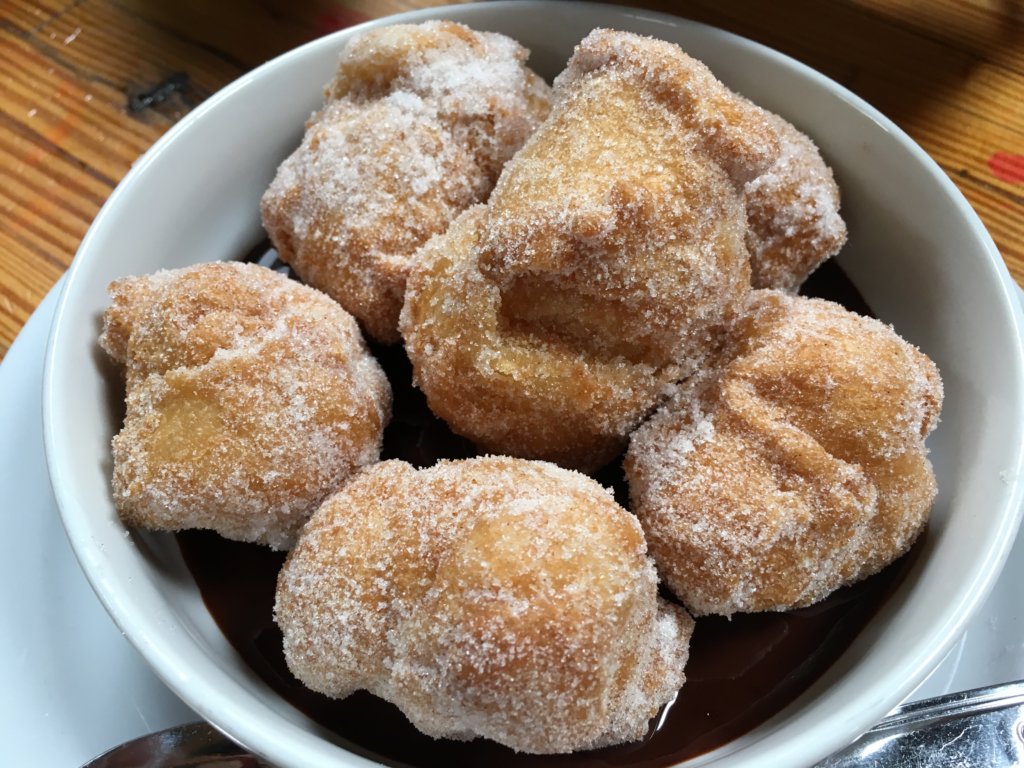 GM Jeff Jones is a dream to work with and will help plan the perfect menu for your group.  Or just drop in for an cocktail, some agua fresca and those freakishly delicious cauliflower nachos.  Please note that Petty Cash is not open everyday for lunch, only Friday through Sunday. But whether you go for lunch, dinner, or happy hour, the food is always great and the atmosphere is always vibrant!
Petty Cash Taqueria
7360 Beverly Blvd.
Los Angeles, CA  90036
(323) 933-5300
Reservations available on OpenTable