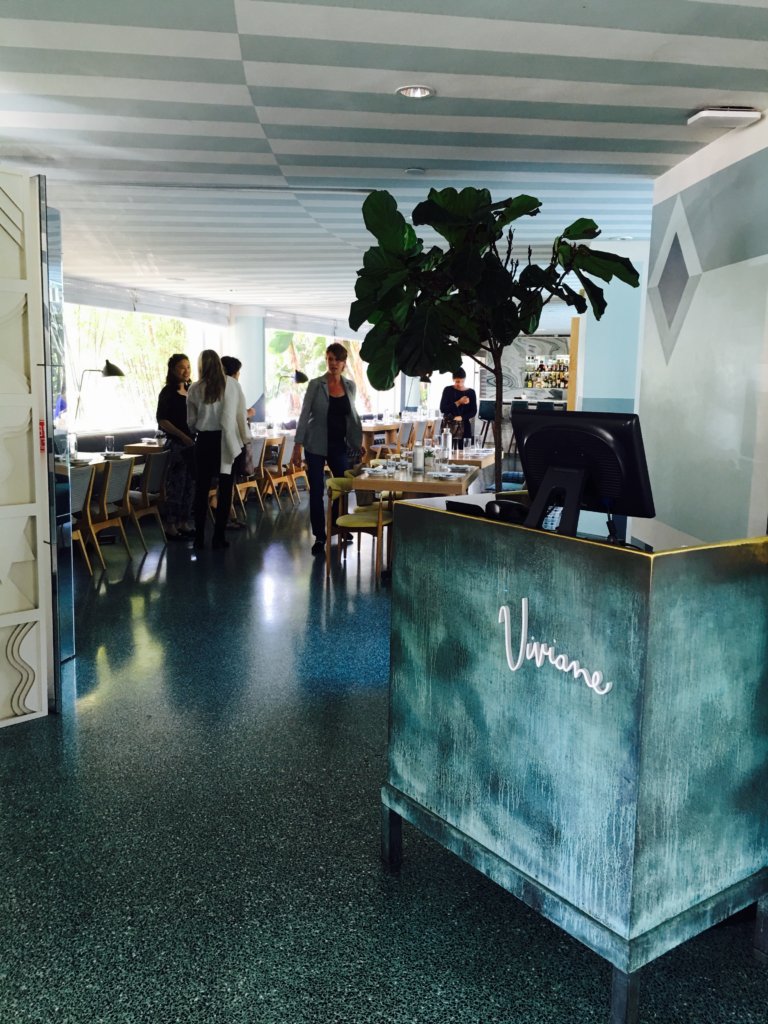 If you are looking for lunch that leaves you with no doubt that you are in the entertainment-capital of the pretty people world, Viviane at the Avalon Hotel is certainly a good start.  The moment you walk into the Mid-Century Modern building and order your seasonal California cuisine, you'll know this is one of those "getting away from the everyday" moments.  The good news is that the service and the food is not pretentious and you will actually enjoy yourself!  Our group of 44 ladies enjoyed a lovely, well-crafted family-style meal in October, 2016.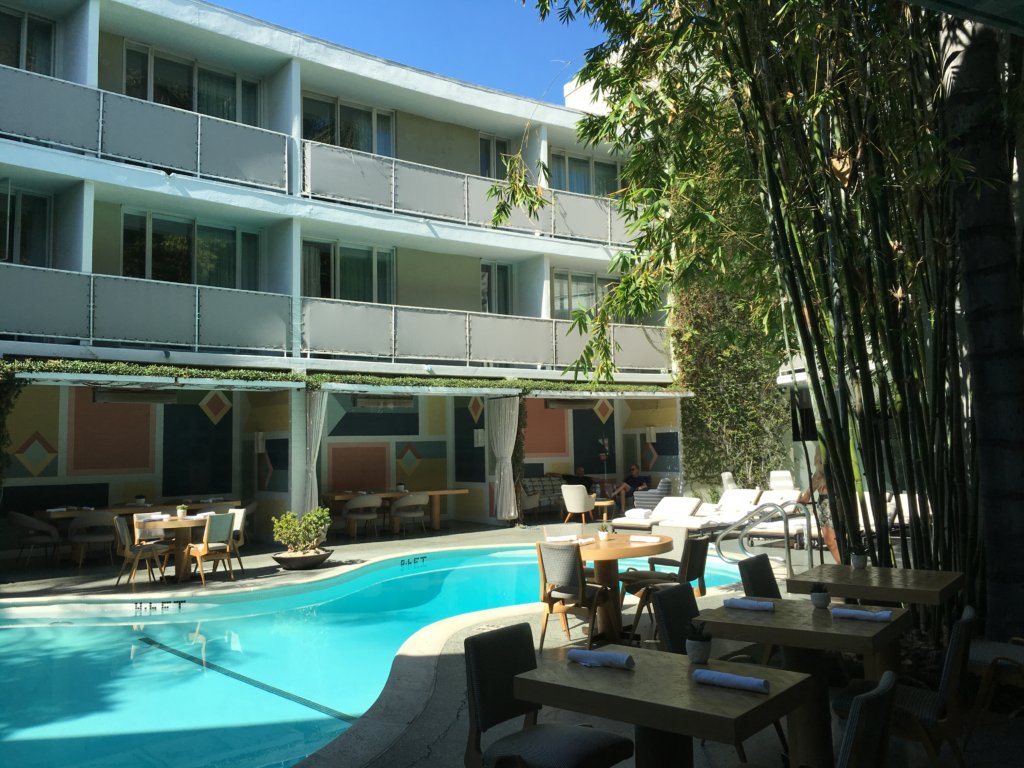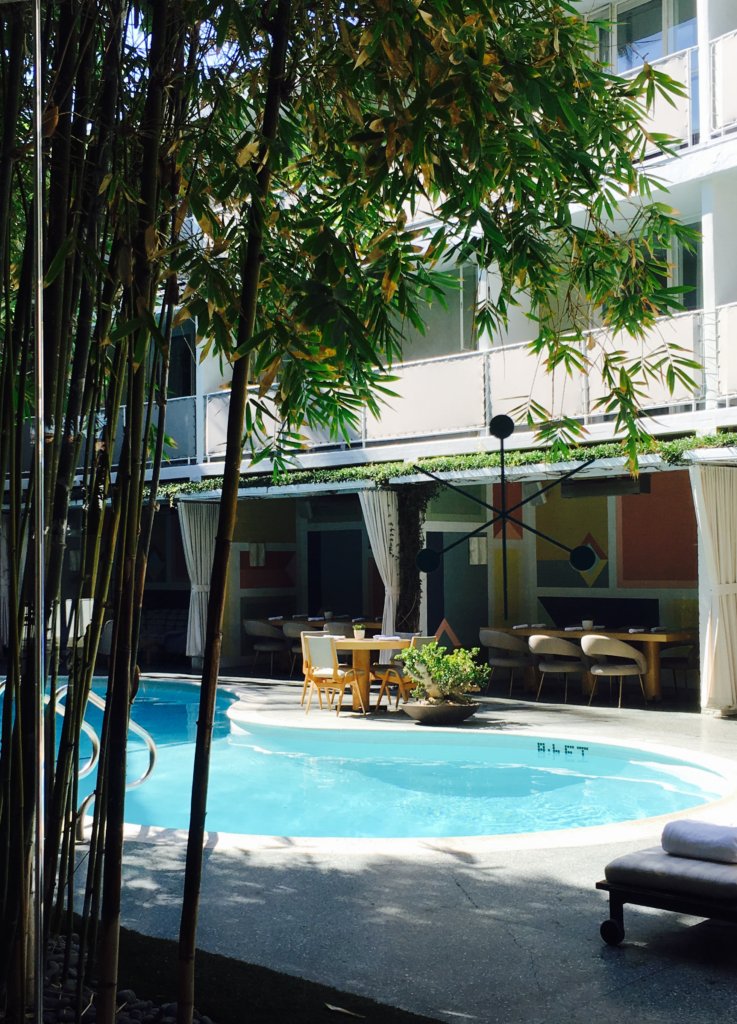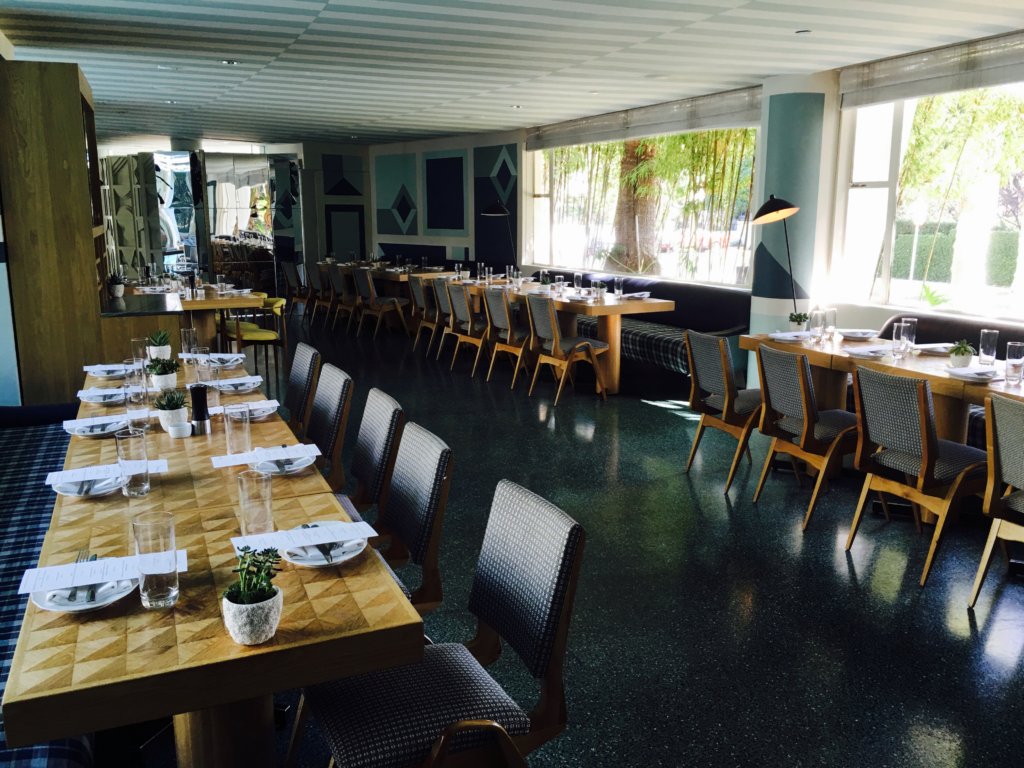 The hotel itself is fun, casual, and definitely photo/Instagram ready with a welcoming vibe.  We dined on a delicious lunch of Shrimp Cobb Salad, Roasted Mary's Hen Breast, Skirt Steak, Sauteed Broccolini Rapini, and assorted desserts.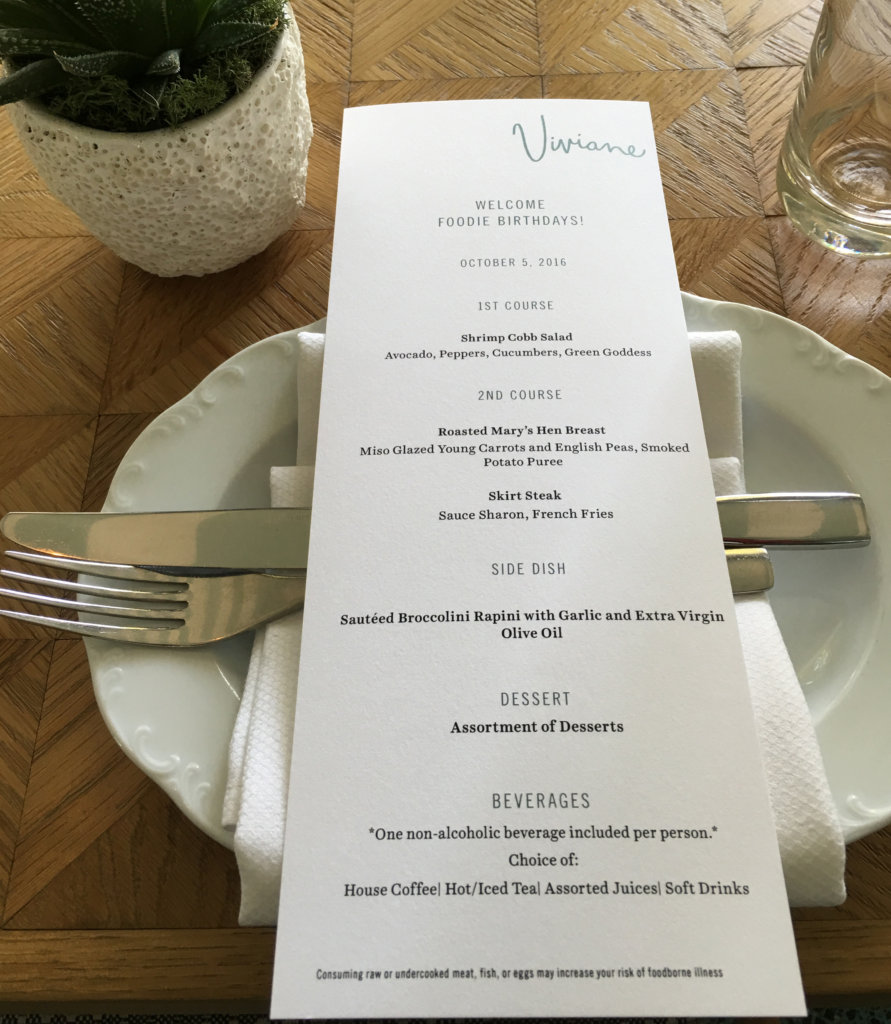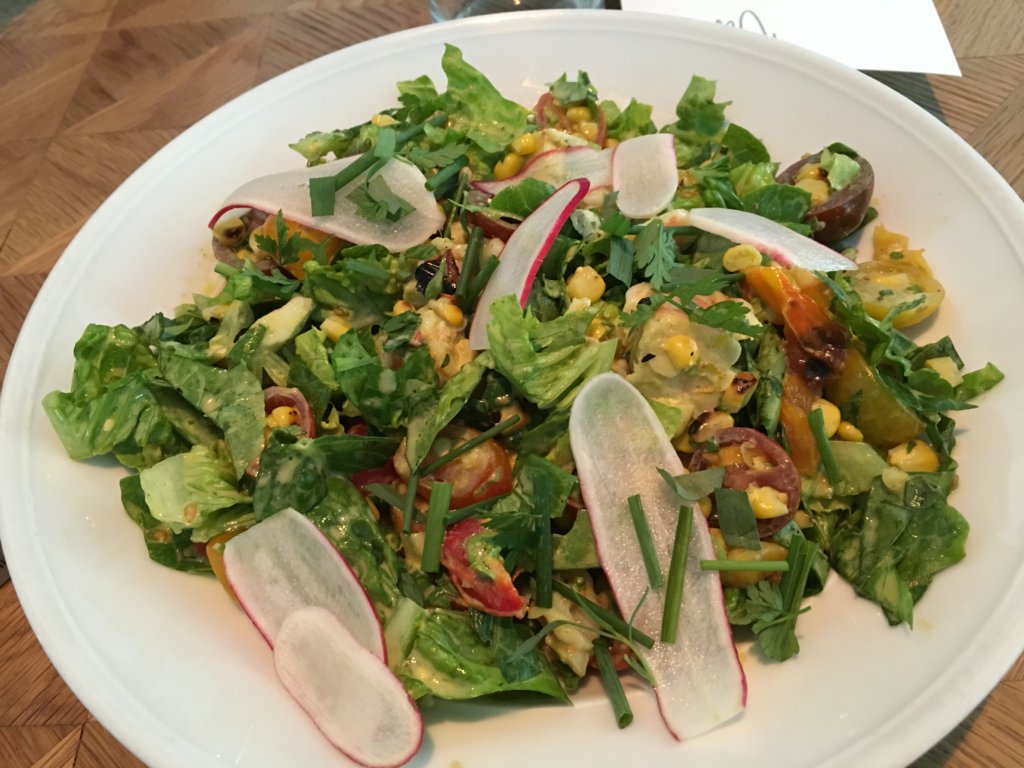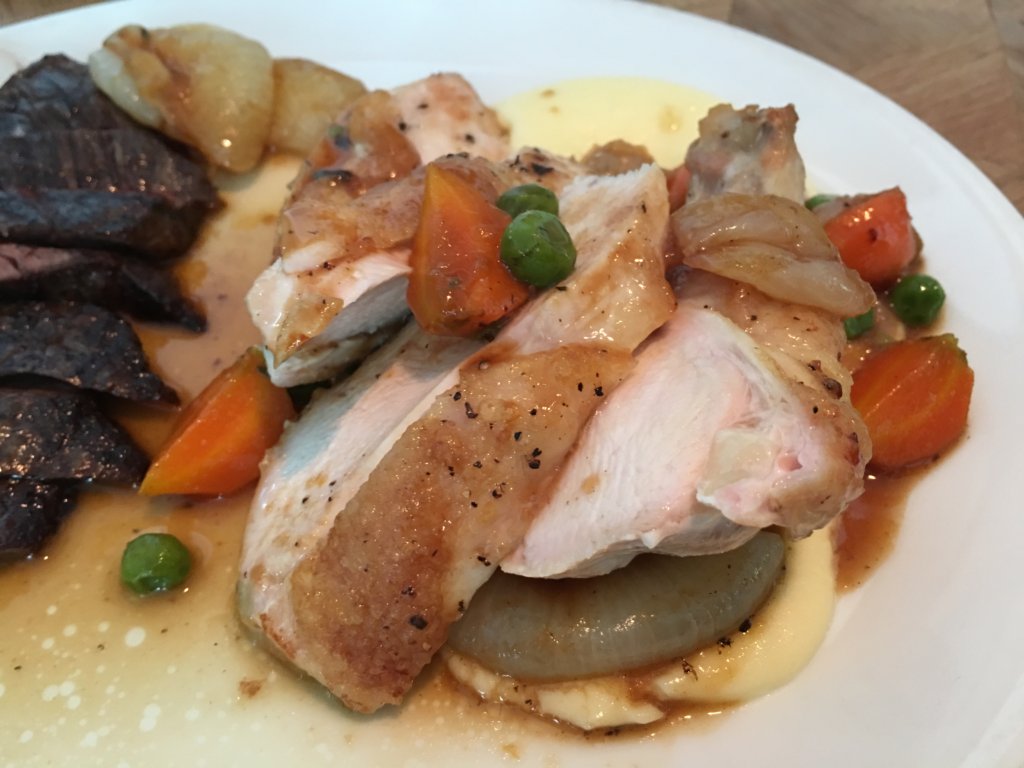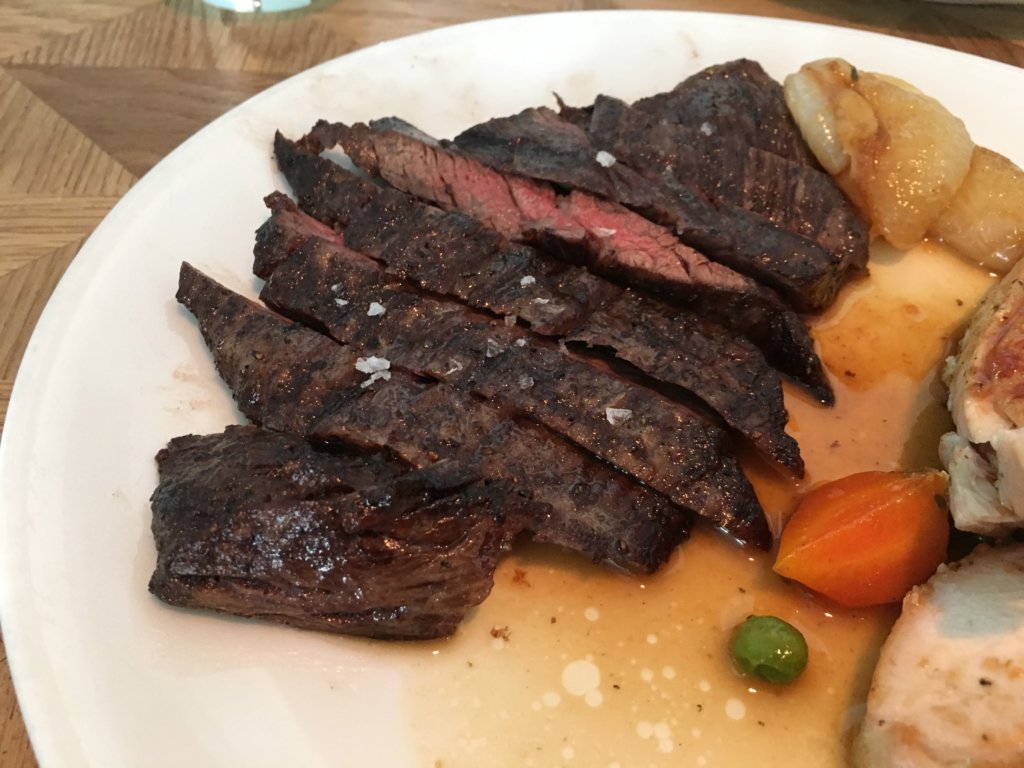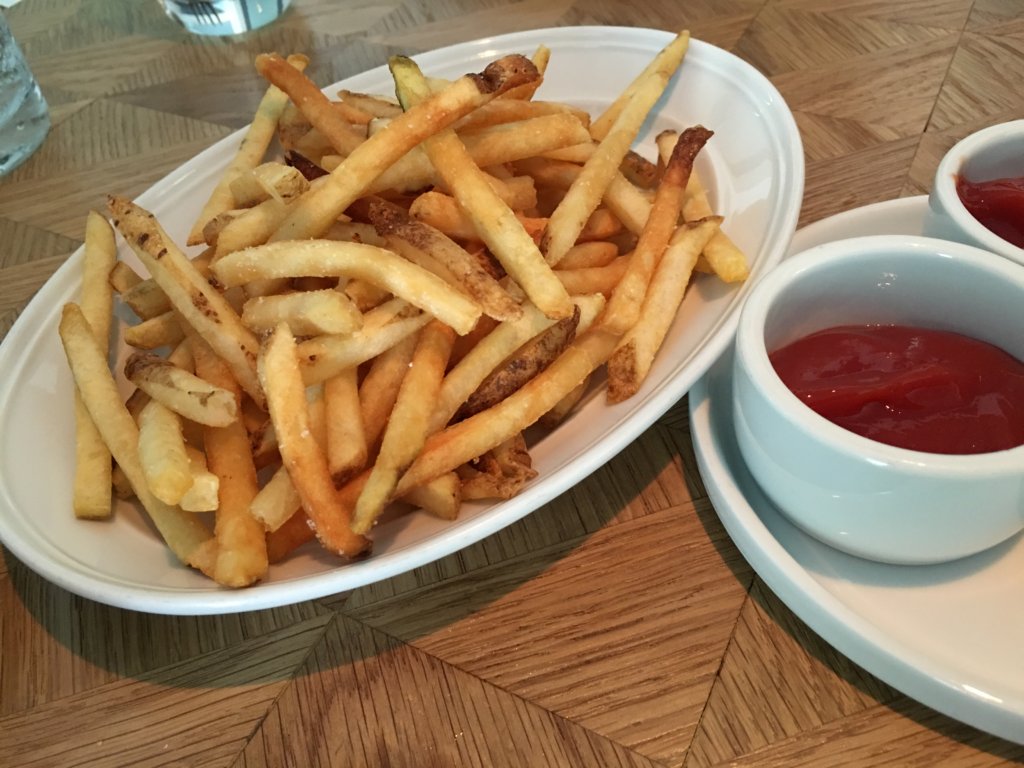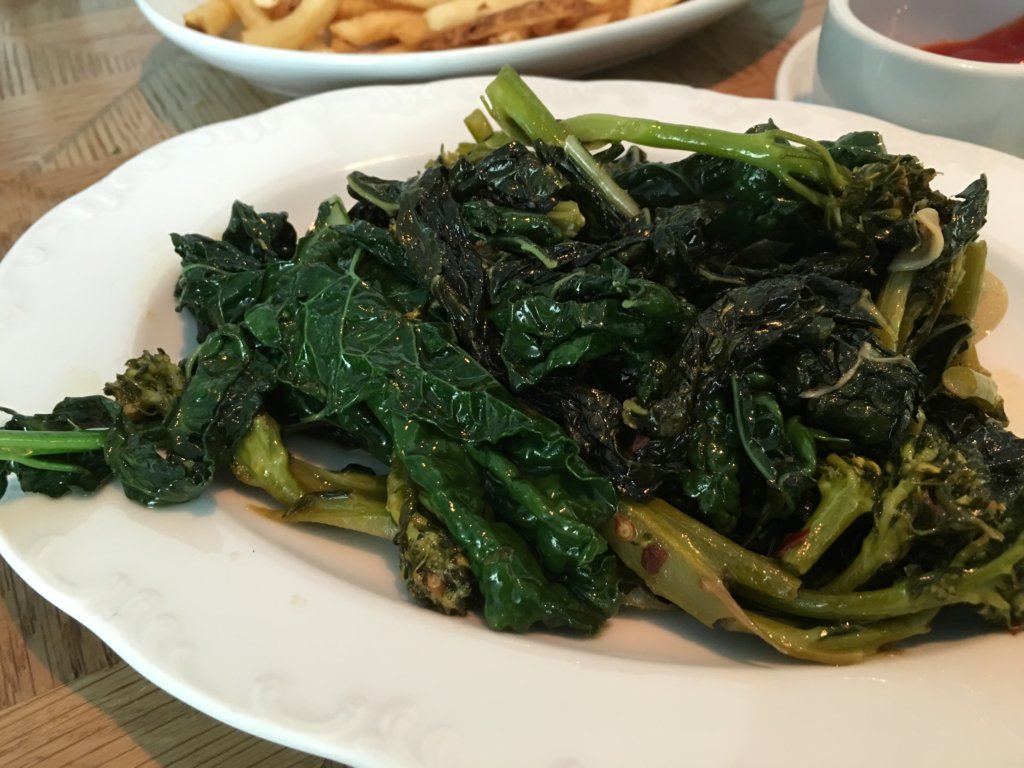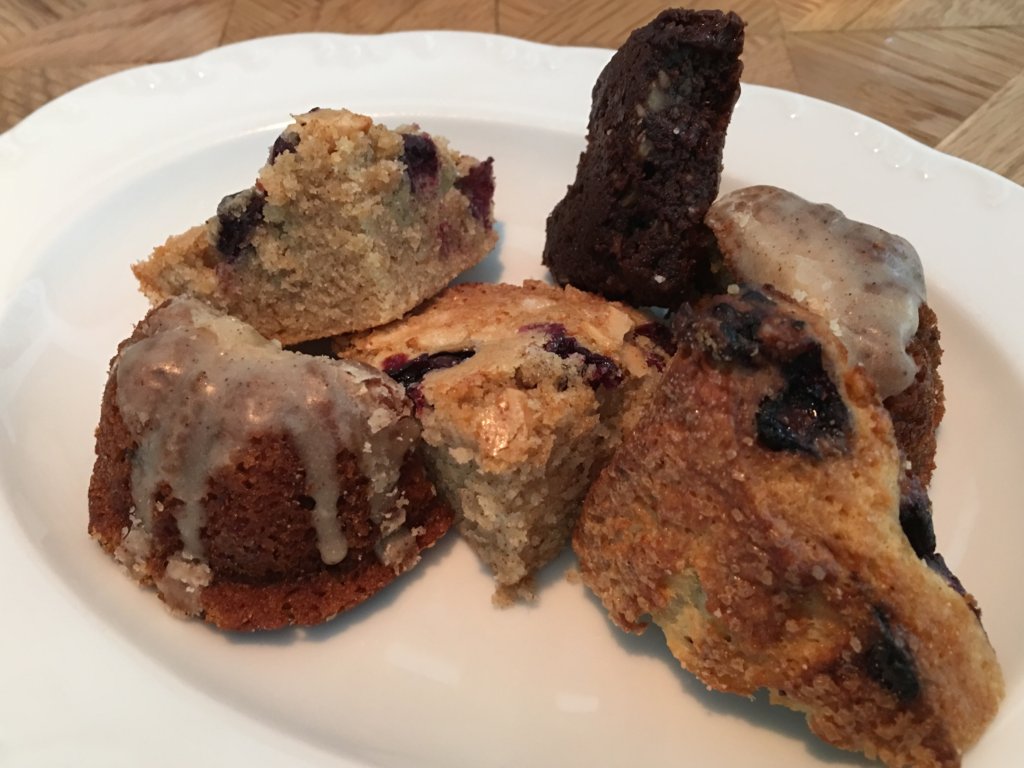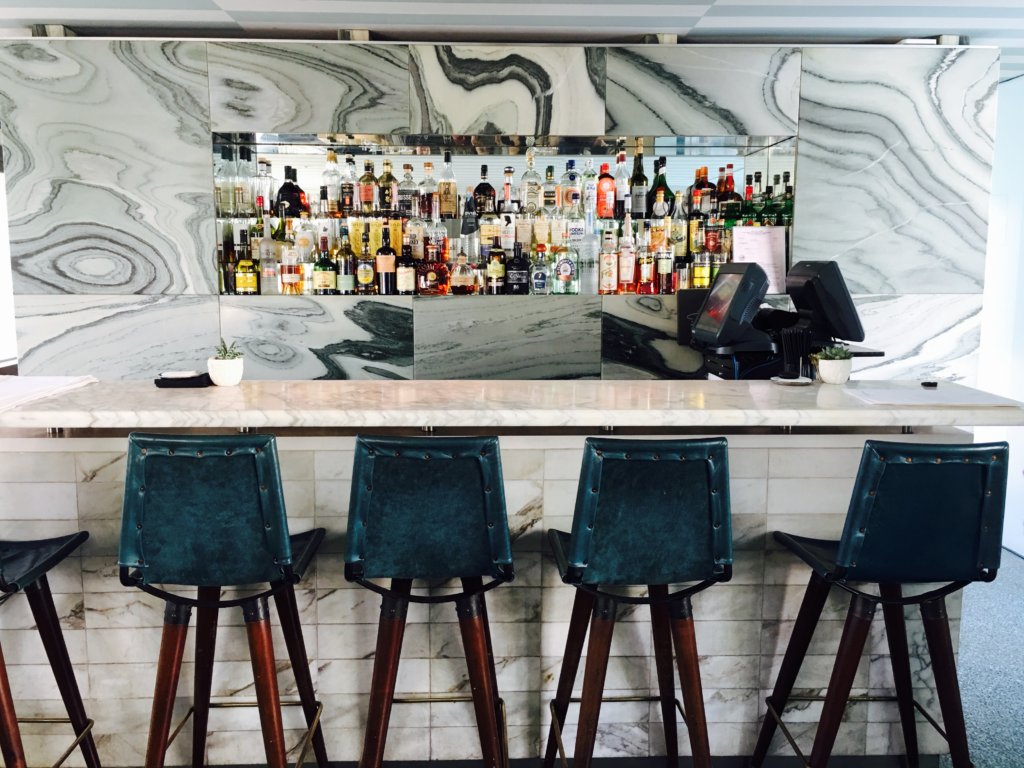 Whether you are going with a large or small group, Viviane is a nice oasis in Beverly Hills just a short distance away from the main shopping areas.  It's a place to enjoy a meal or drinks with friends or to give your out of town guests a taste of the Southern California they'll dream when they are shoveling the snow at home in February!
Viviane
400 W. Olympic Boulevard
Beverly Hills, CA  90212
(310) 407-7791