Viviane, the new restaurant at by Chef Michael Hung (previously at Faith & Flower) at the Avalon Hotel in Beverly Hills was the first of our Dine LA, January 2016 explorations.  Although it was an overcast day, the gloom couldn't mask the fun, upbeat, mid-century modern vibe it exuded.  The restaurant has an interior space as well as ample dining spots around the courtyard pool.  There were several large cabanas that held either seating areas or larger group-sized tables.  Everything made you want to put on those cat-eye sunglasses and furry mules to take your place in 1950's Hollywood glamour by the pool!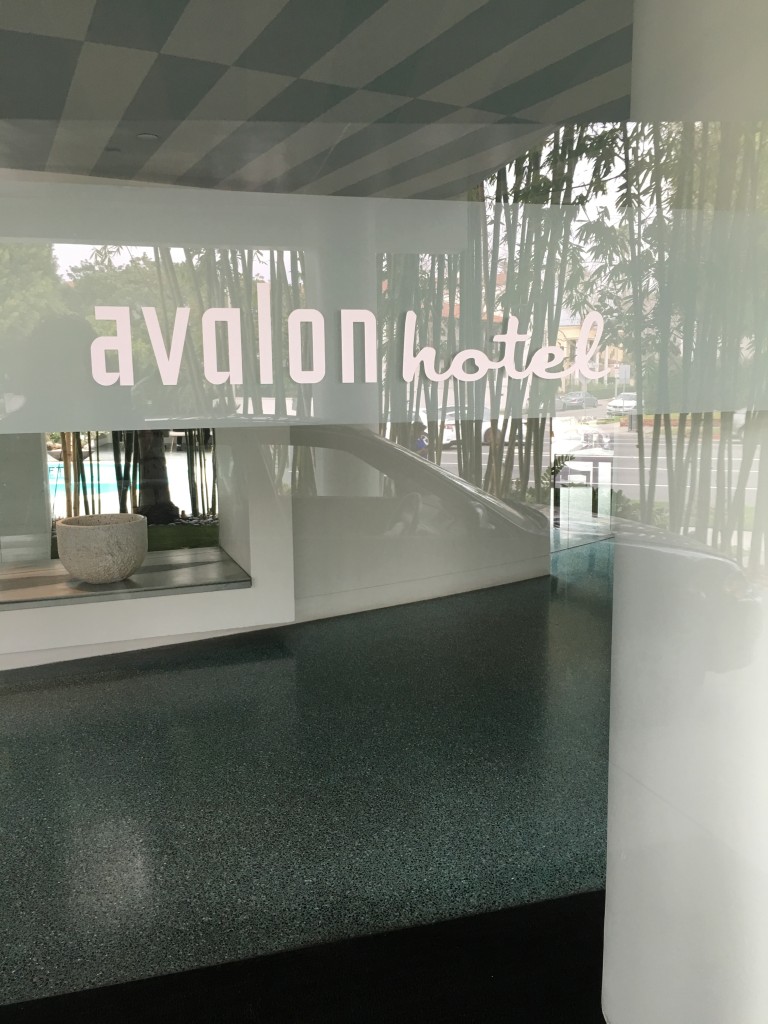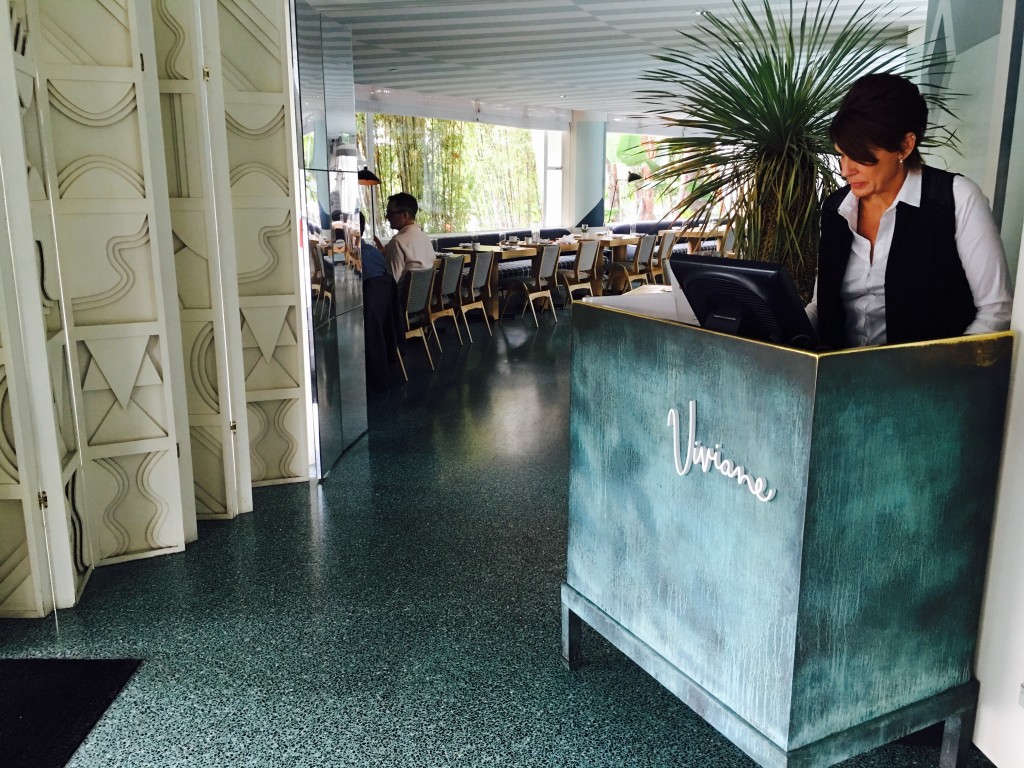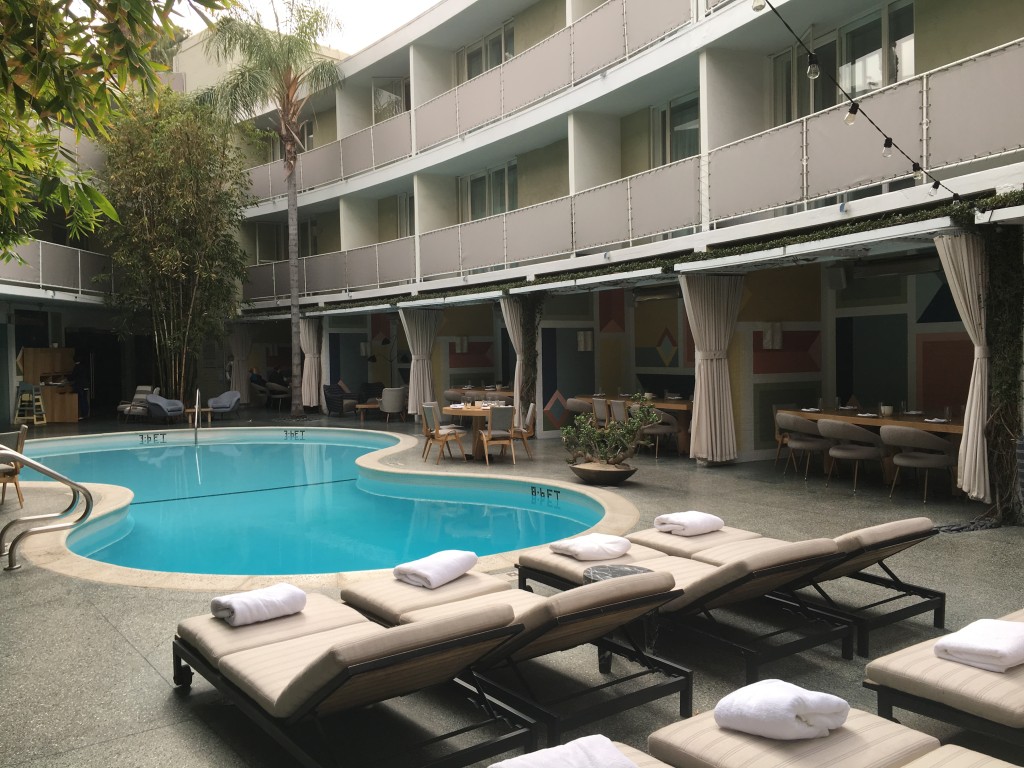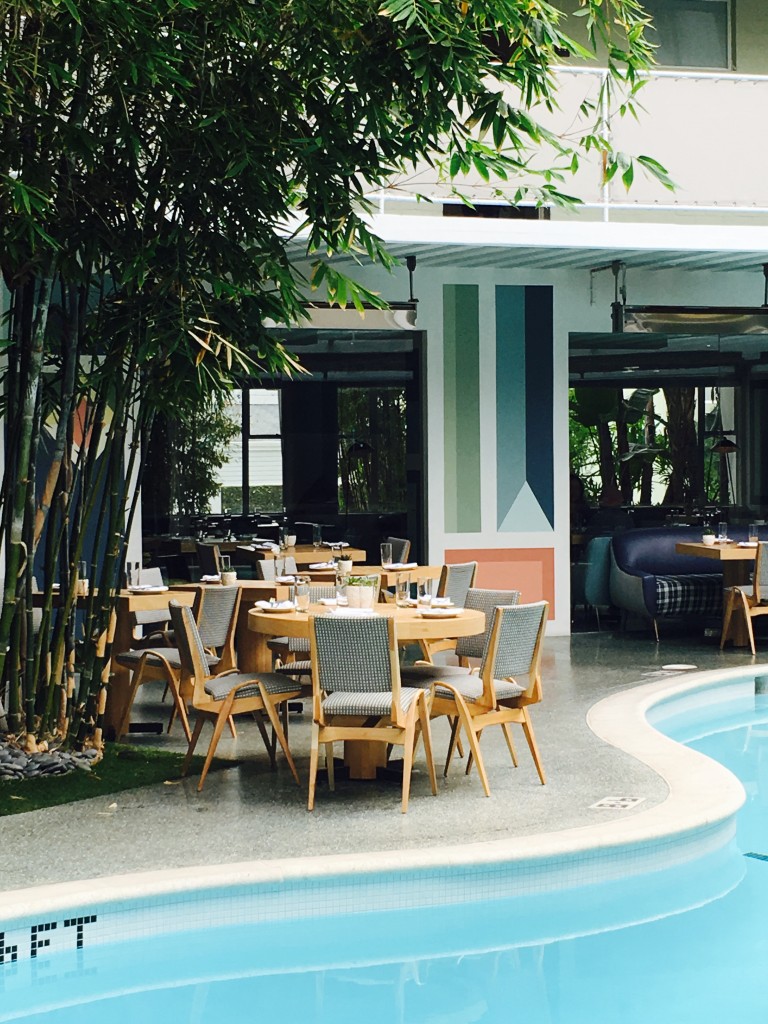 The food was delicious and flavorful. If you liked Chef Michael at Faith & Flower (see our Foodie Birthdays lunch there from December 2014 in this post), you're going to love him here.  His style seems to have evolved and sharpened.  Everything we had from the special DineLA lunch menu was terrific.  Presentation was perfect and the flavors were completely on the money and even exceeded our expections.  The starter salad was refreshing and the dressing was sweet and tangy and a perfect match to the other ingredients.  The entrees were both tender and cooked to perfection.  They looked lovely and tasted even better.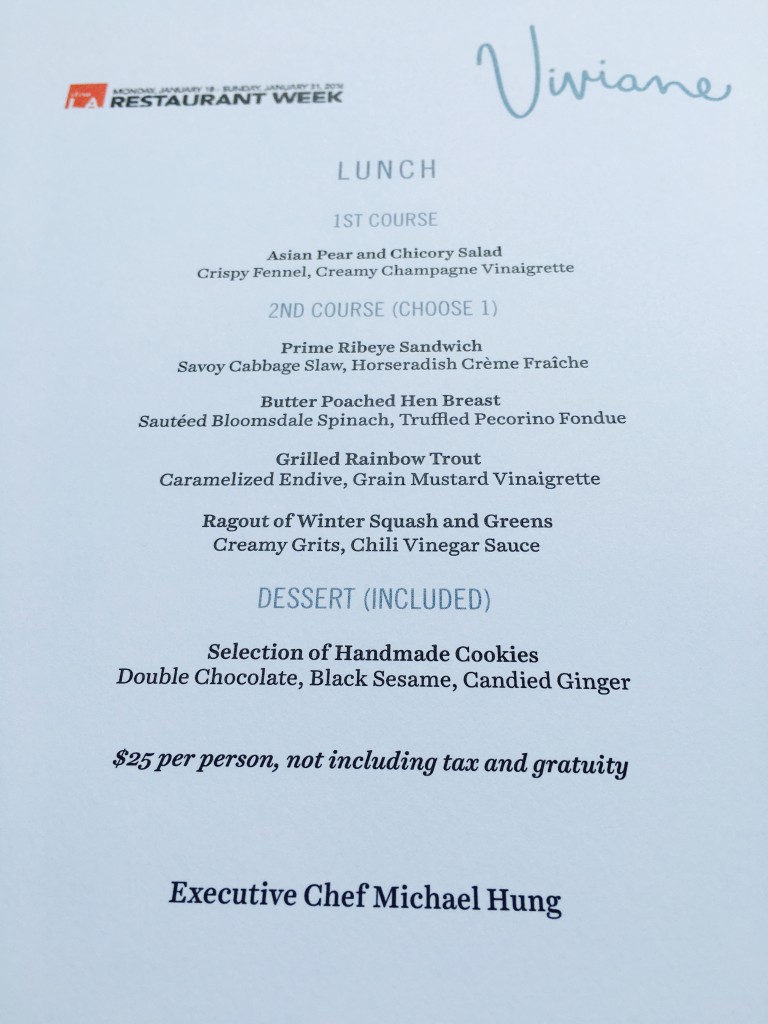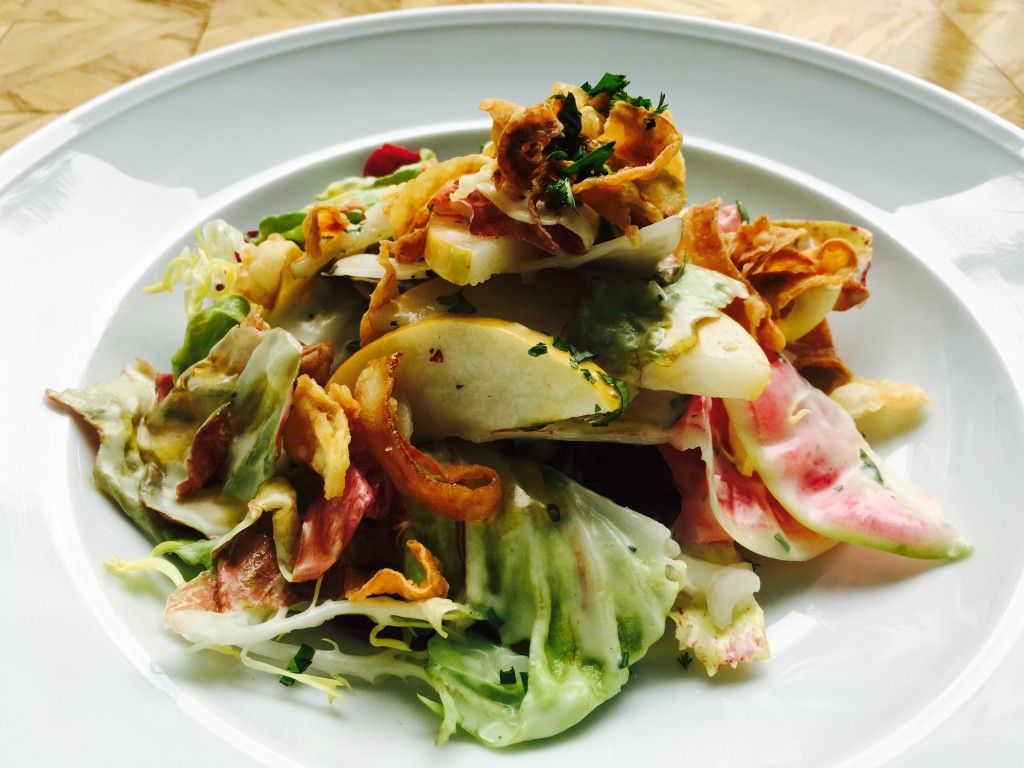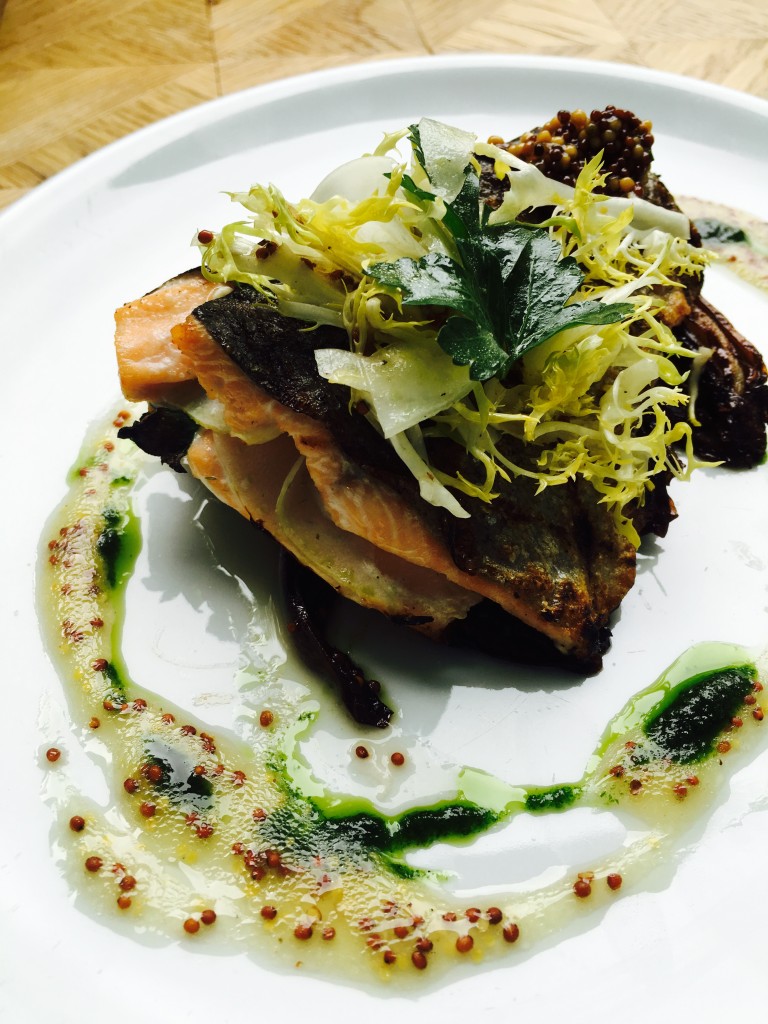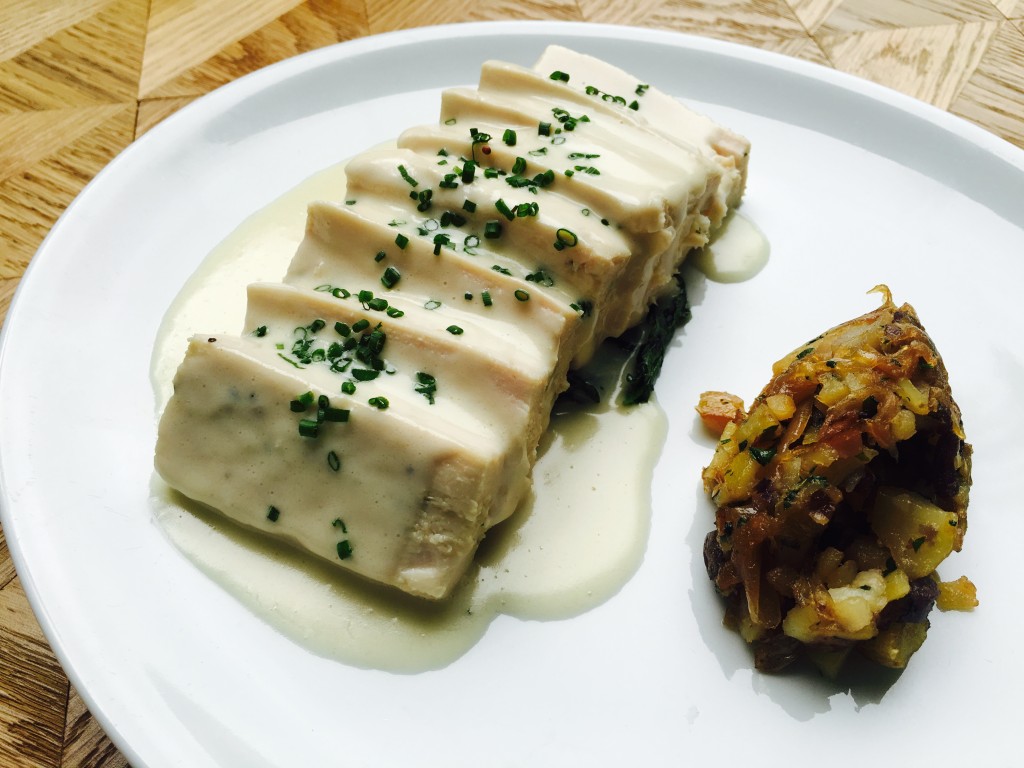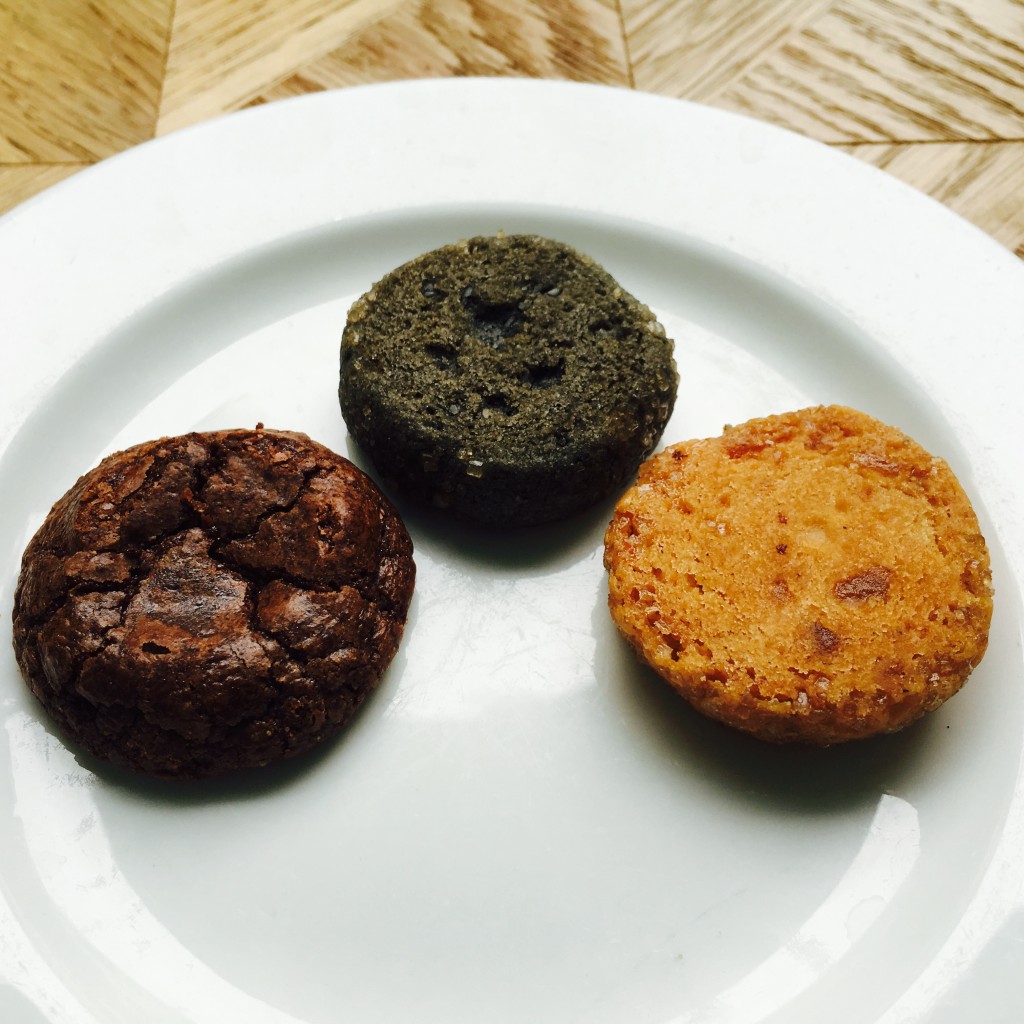 Whether you have time to take advantage of the Dine LA special (and this one is a good deal both for the value of the meal and the quality of the food) or not, Viviane is definitely worth your time to check out!
Viviane at the Avalon Hotel
9400 West Olympic Blvd.
Beverly Hills, CA  90212