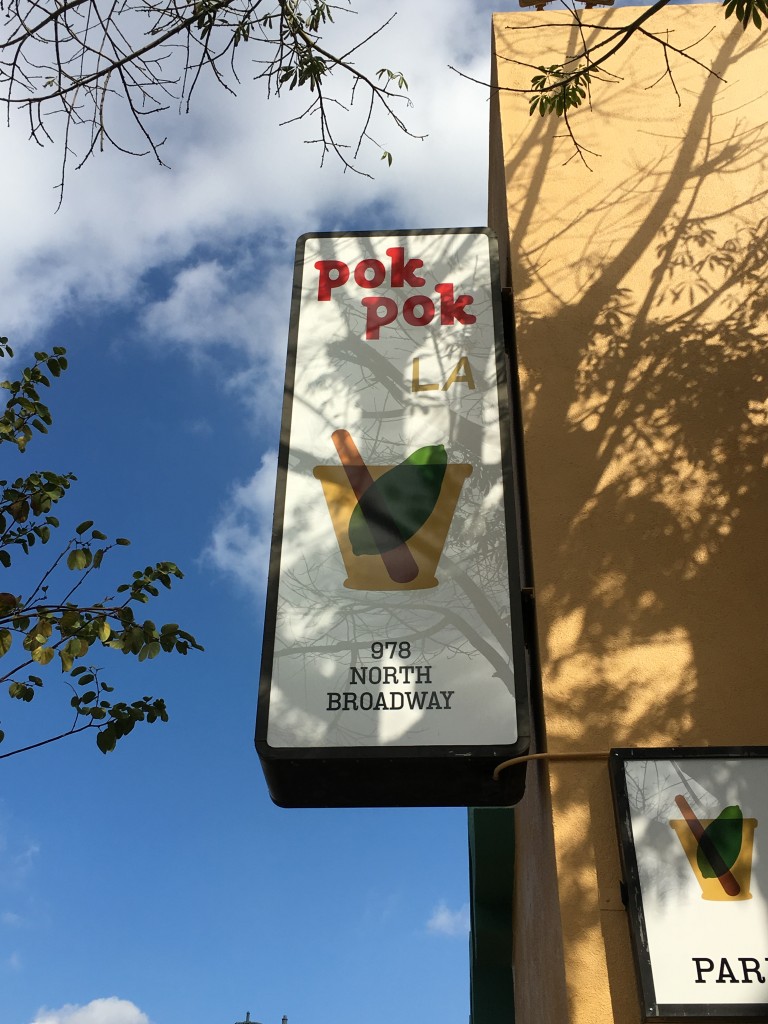 Chinatown's new Pok Pok LA was the second of our January 2016 Dine LA visits.  This latest venture from Portland's Andy Ricker was fun and bustling for a weekday lunch.  It was nice to see the old Mandarin Plaza have a little life again even though the vast majority of the storefronts still stand empty.  Here's hoping that Pok Pok is the start of something good for the area.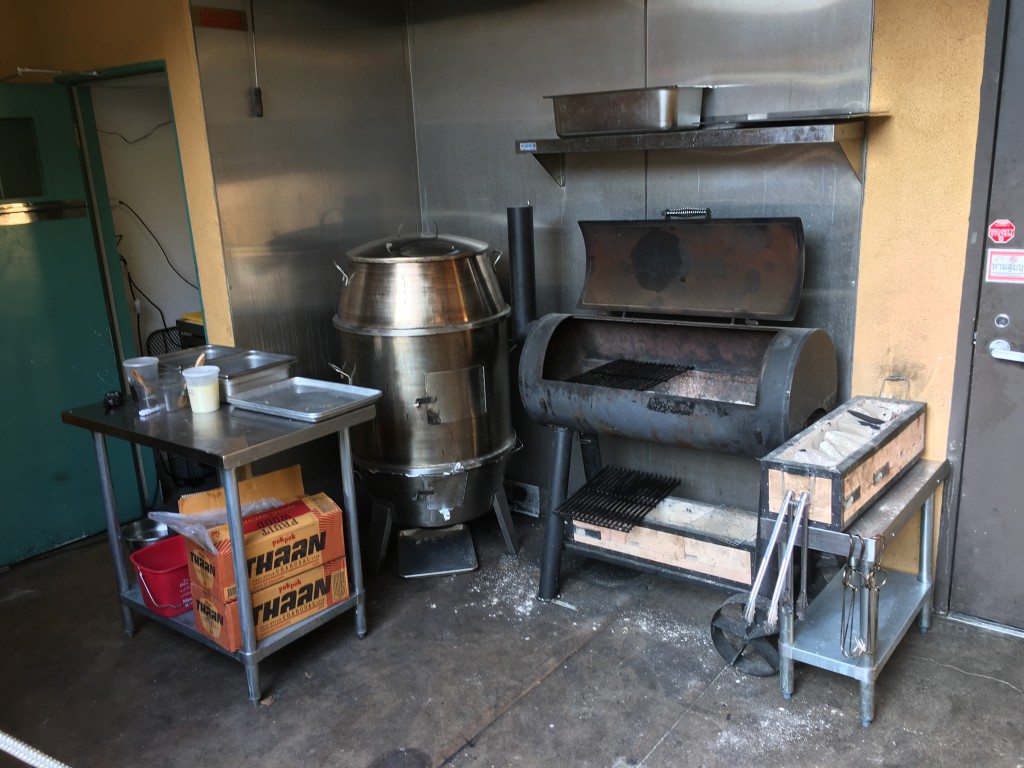 The restaurant extends out into the courtyard of the Mandarin Plaza with outdoor seating and an outdoor grilling area on one end.  Upon entering, you get the full impact of the intentionally kitschy decor meant to evoke the street food stands of Thailand from the Christmas light decor on the walls to the floral oilcloth tablecloths.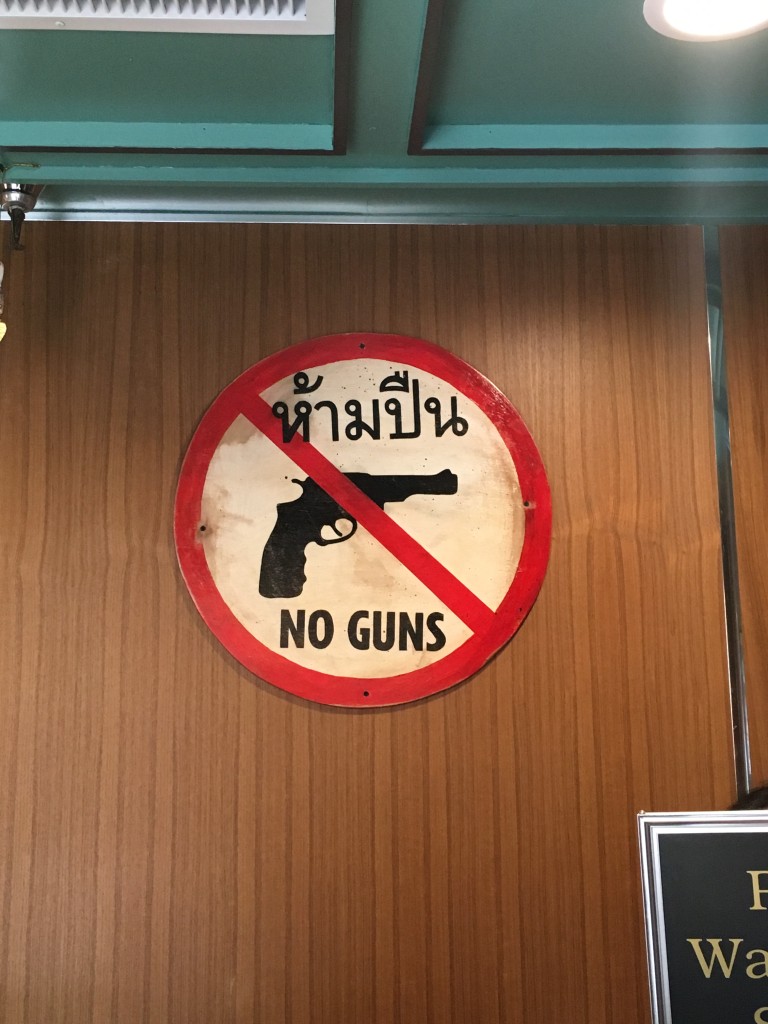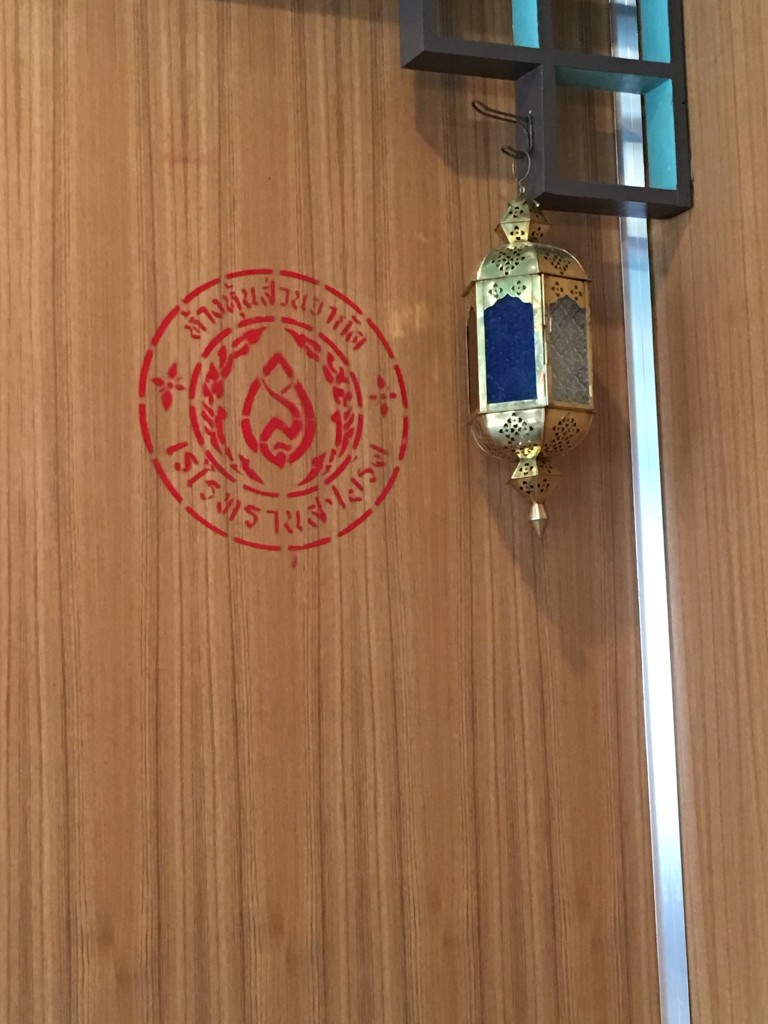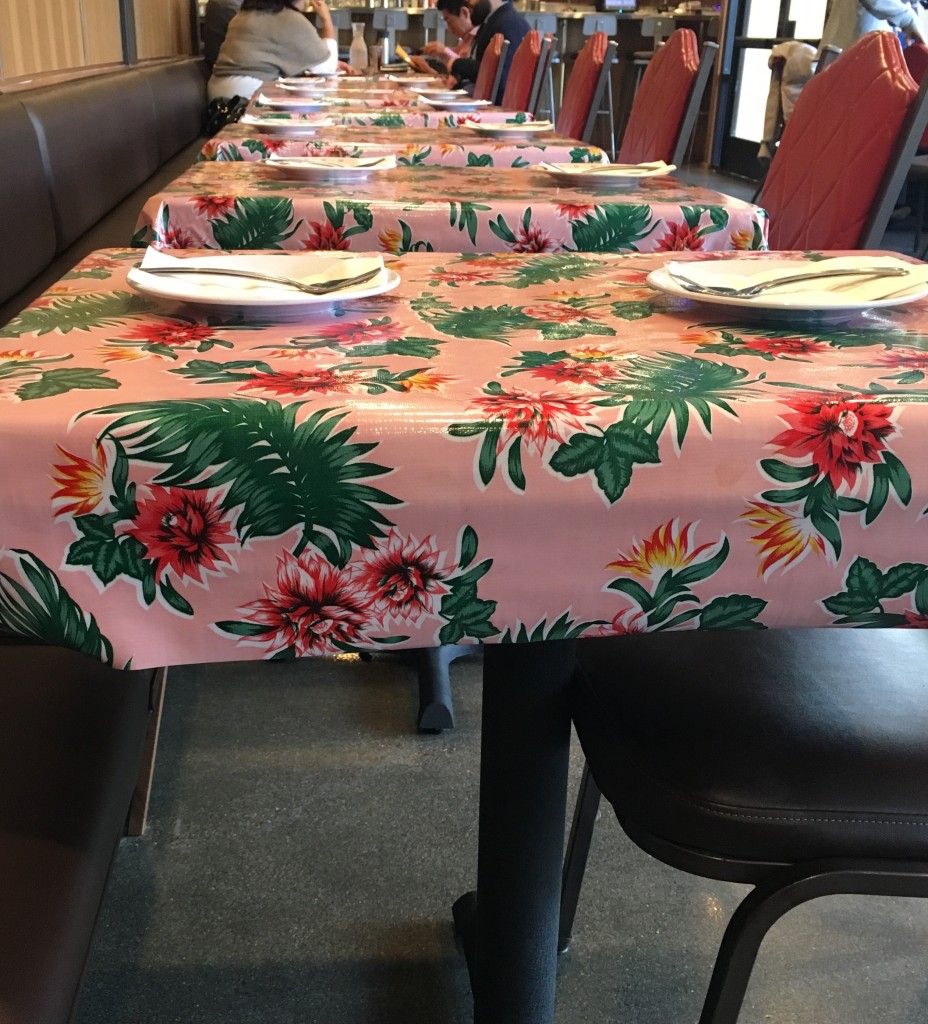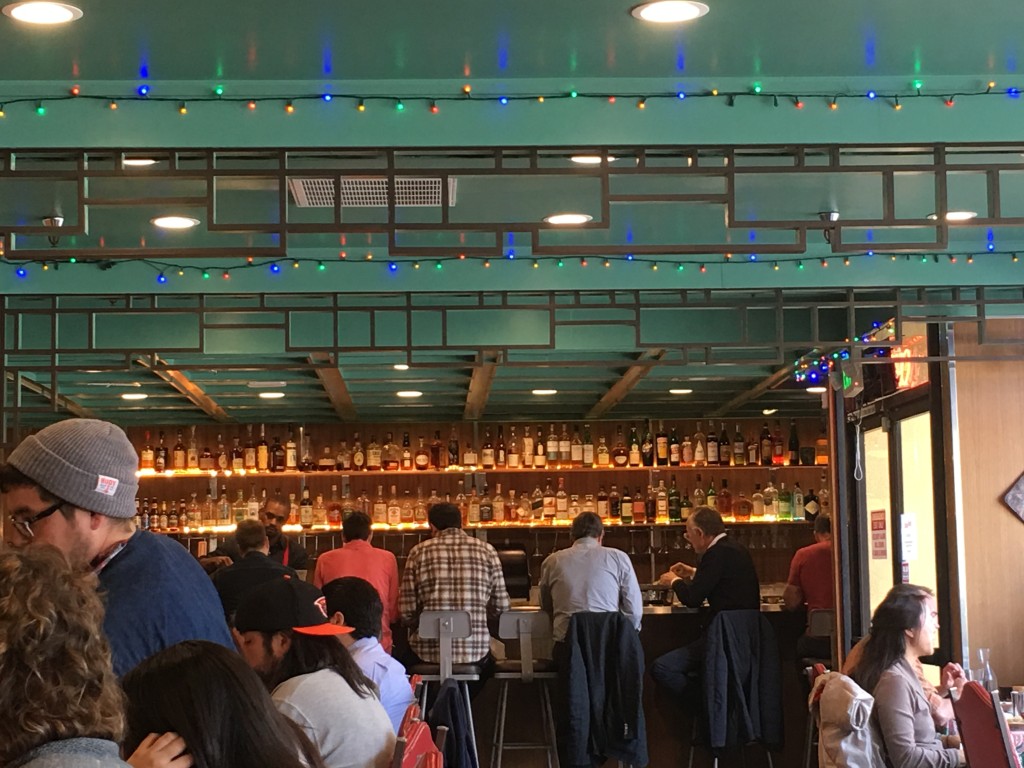 The menu has lots of intriguing items and the Dine LA selections were all great but it also really made you want to try EVERYTHING else on the regular menu too.  You might want to go with some extra people so you can combine some of the Dine LA options with some of the regular items and get an even more comprehensive taste of their offerings.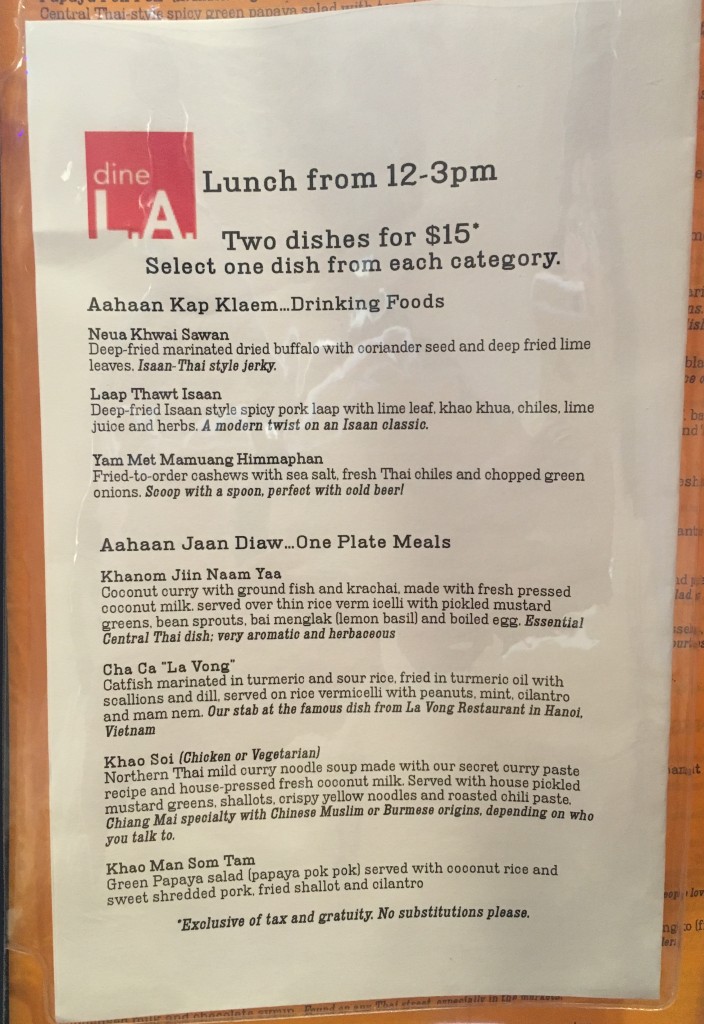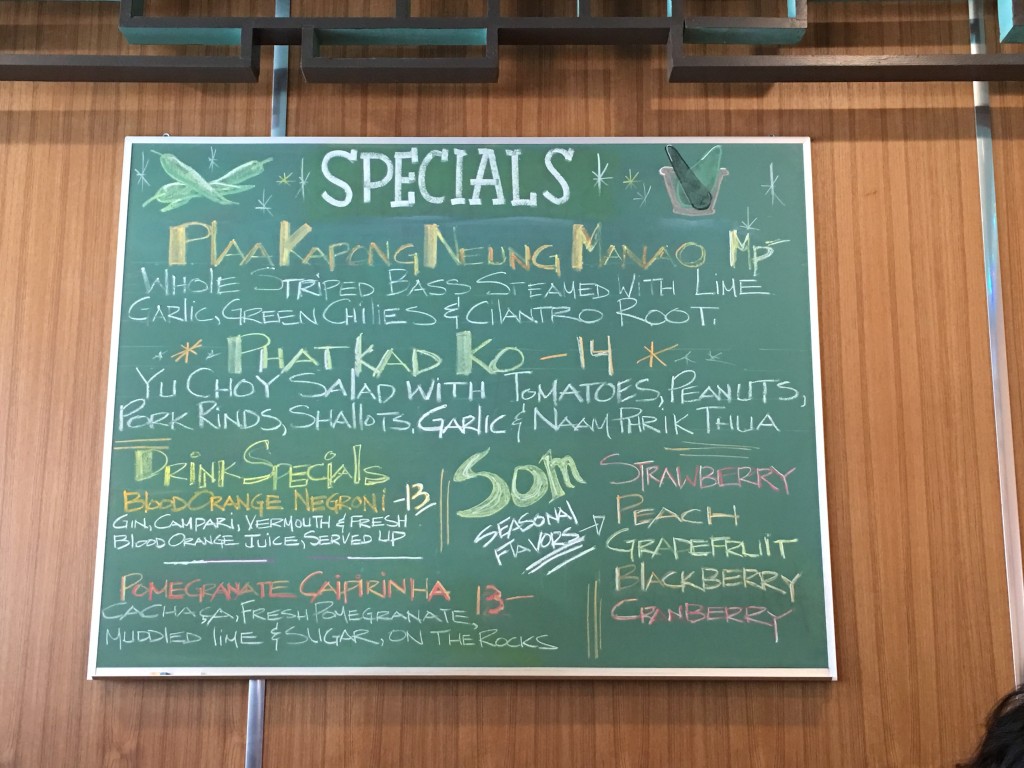 We tried almost all the items on the Dine LA lunch menu and everything was delicious.  The spice level wasn't too bad and some of the items were served with condiments that could increase the heat level if you liked.  We also had a couple of items on the regular menu because we couldn't resist trying.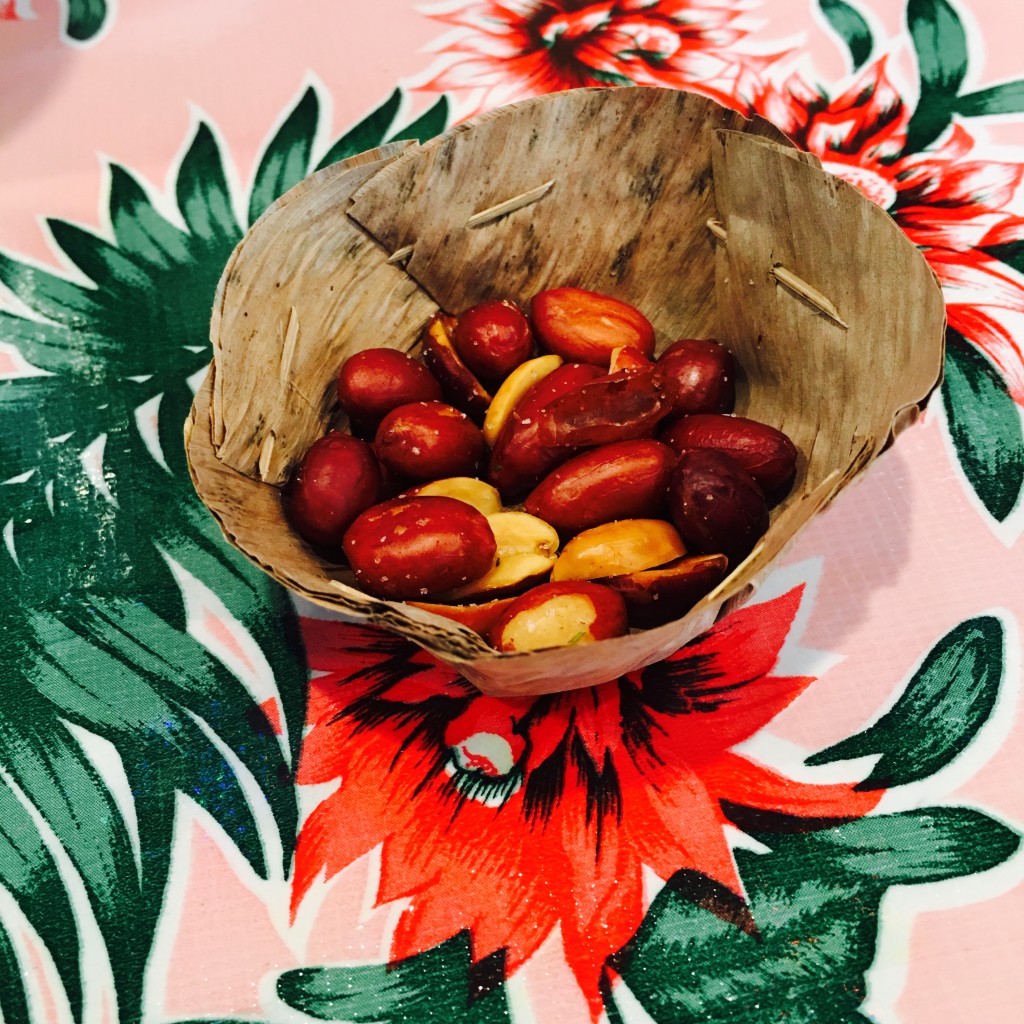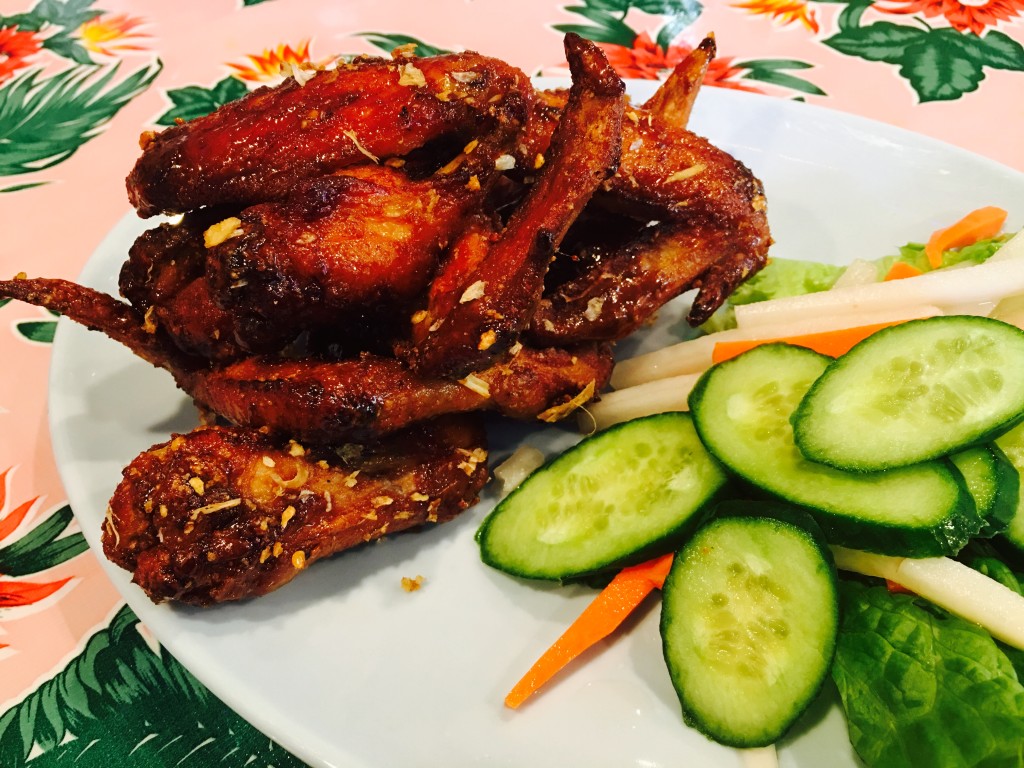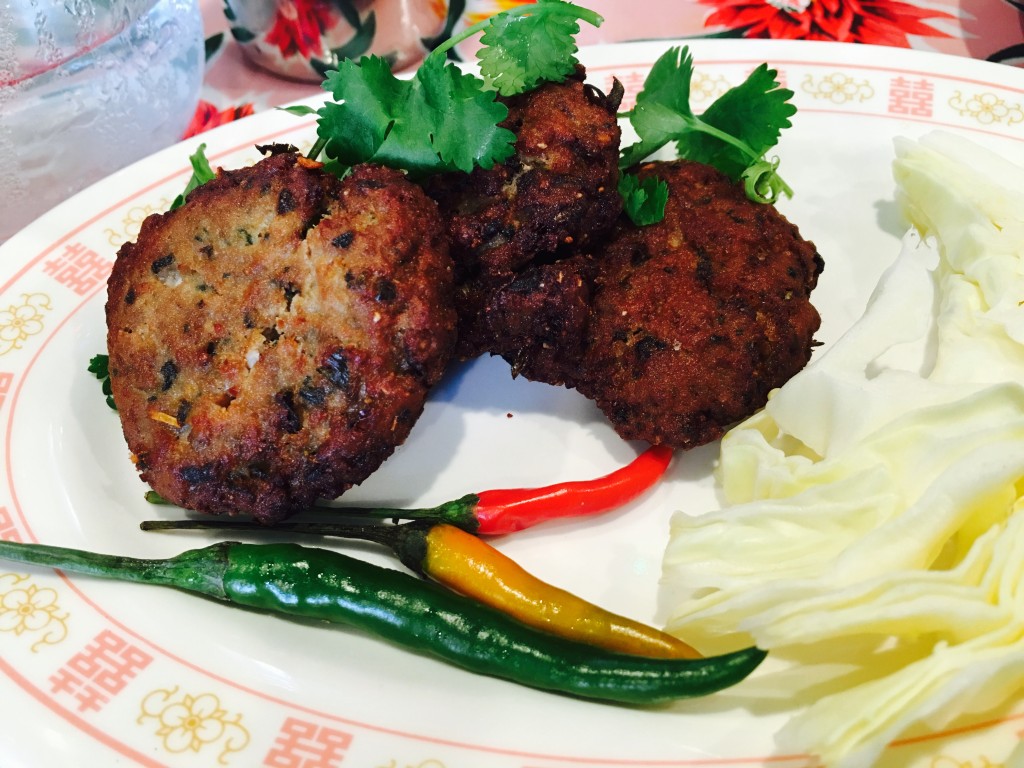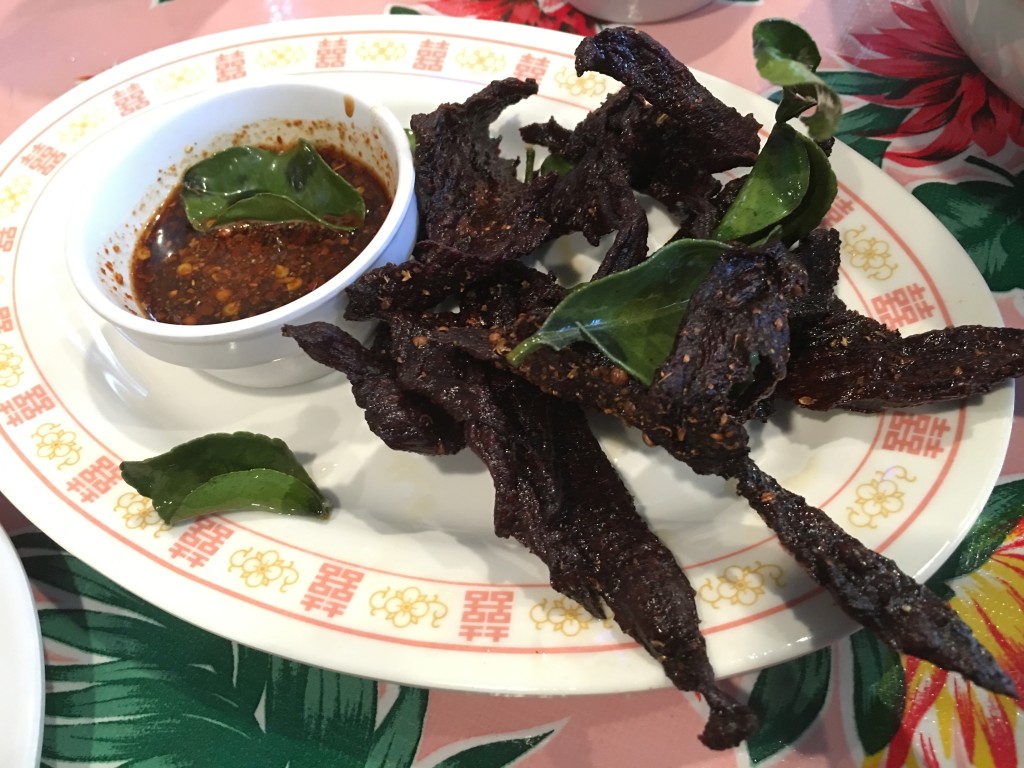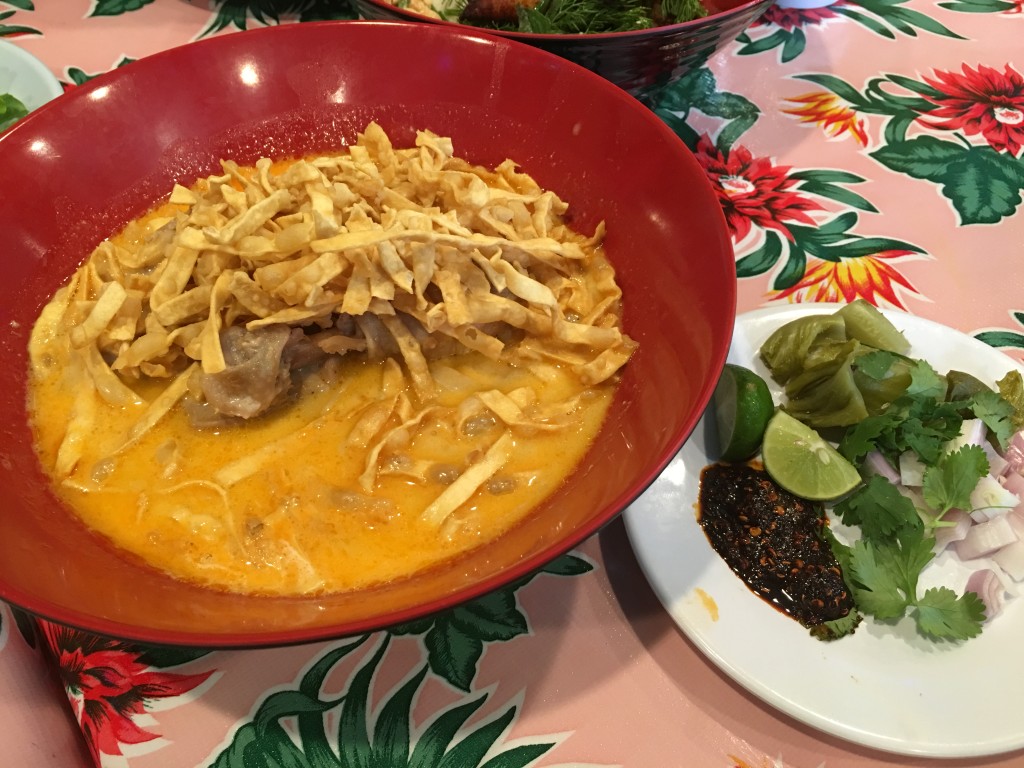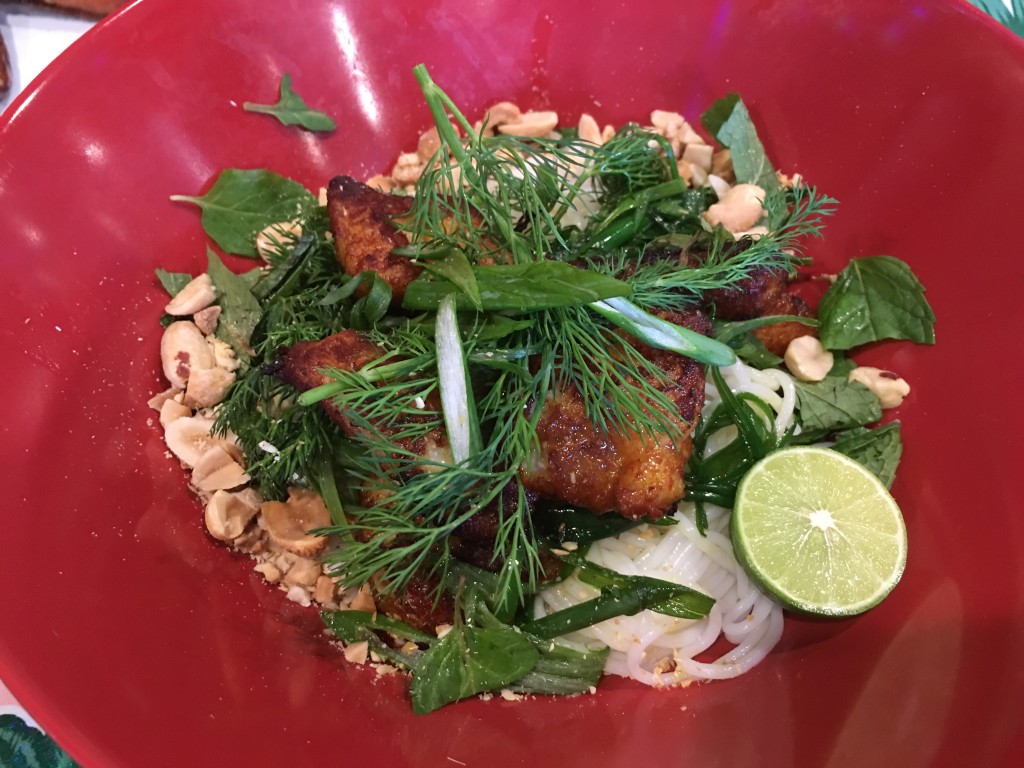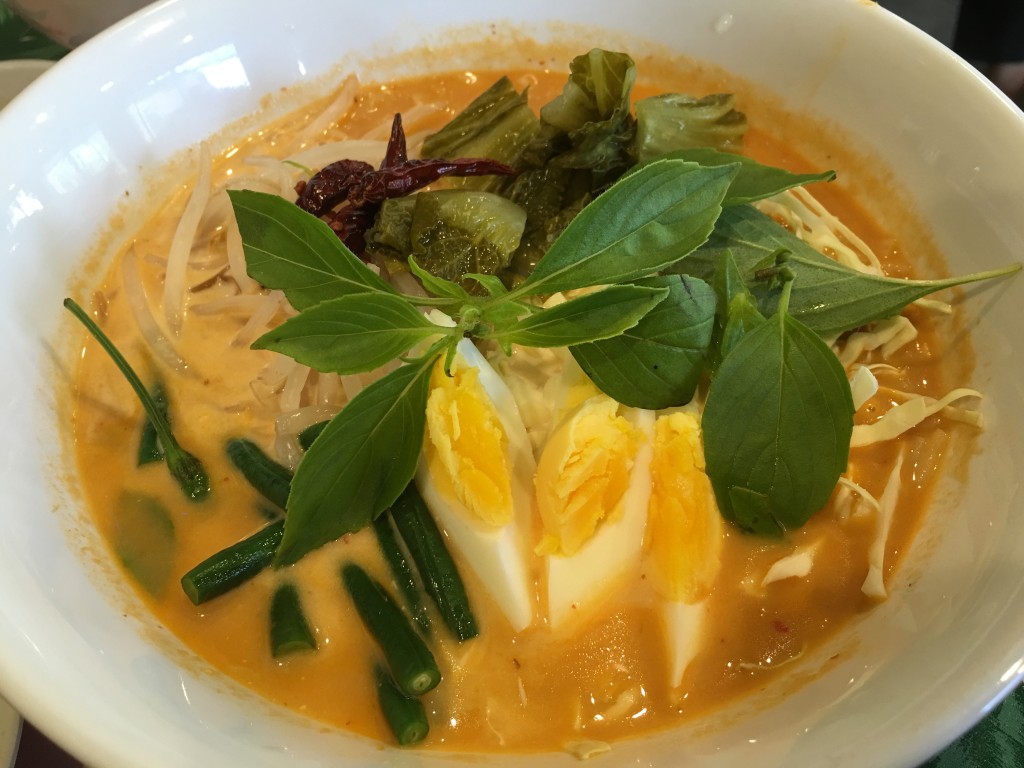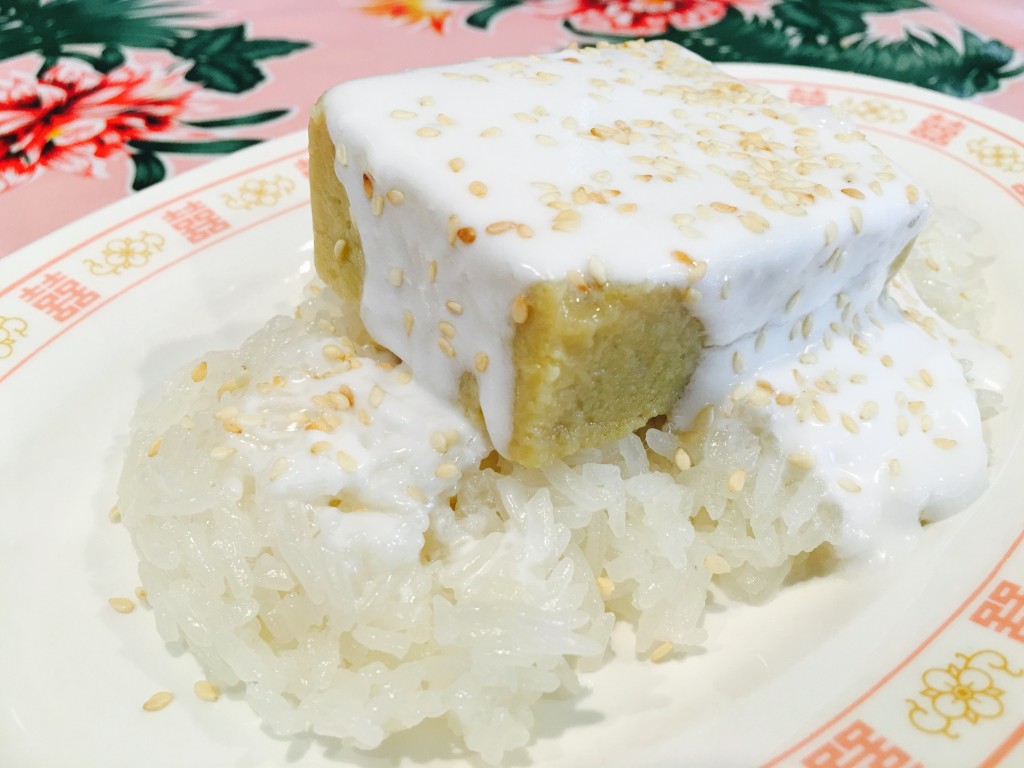 We really enjoyed our little introduction into the extensive Pok Pok menu.  Of course, there were entire sections that we were unable to explore but that just means we need to go back and enjoy the excellent cuisine further! The restaurant is large but over the course of the lunch, it really filled up so to be on the safe side, you might want to make a reservation (available on OpenTable and the website) before you go!
Pok Pok LA
978 North Broadway
Los Angeles, CA  90012
www. pokpokla.com
(213)613-1831