The Bellwether, in Studio City, was where we had our October Ladies' Foodie Birthday group lunch (see post here).  It was great then and it has gotten even better since!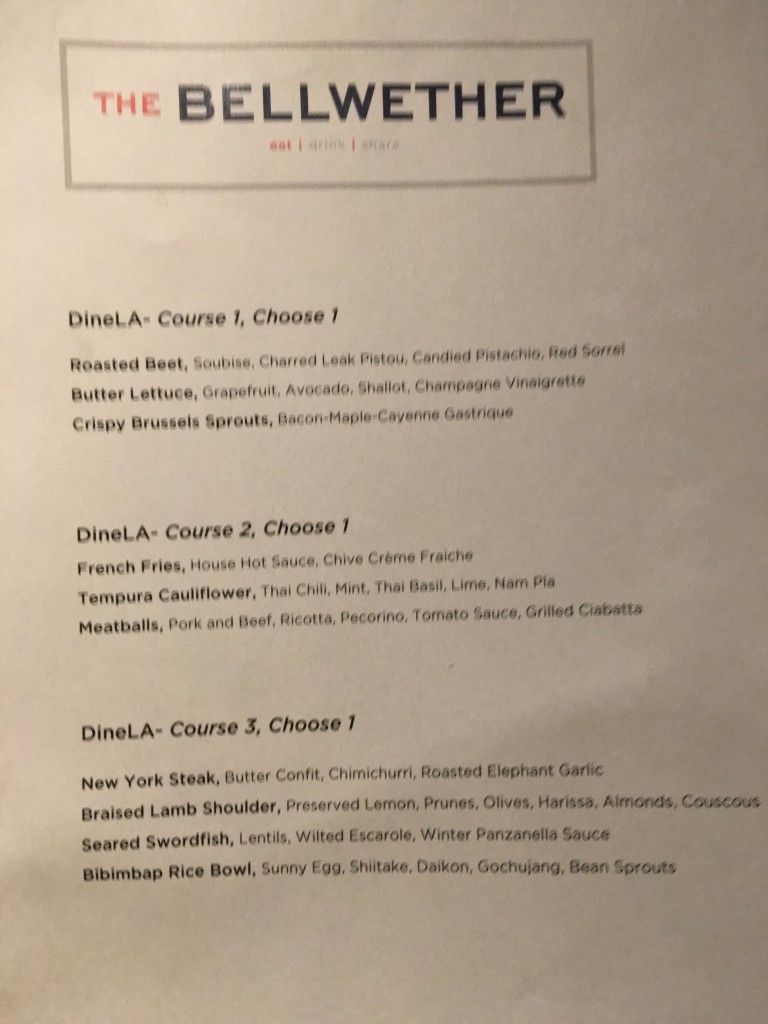 This Dine LA dinner was actually an impromptu visit as earlier plans to go elsewhere fell through and we wanted to get something good near home. Well, if we were ever glad for spontaneity, this was it!  We went on a Wednesday night and on the late side.  We took a chance and went for one of the unreserved seats at the bar.  Admittedly we got lucky because even at 7:45 PM midweek, it was completely packed and the wait continued even after we sat down (let me look outside–are we still in the Valley?).  A friend told me she tried earlier to get a reservation for Dine LA week and got shut out because it was completely booked.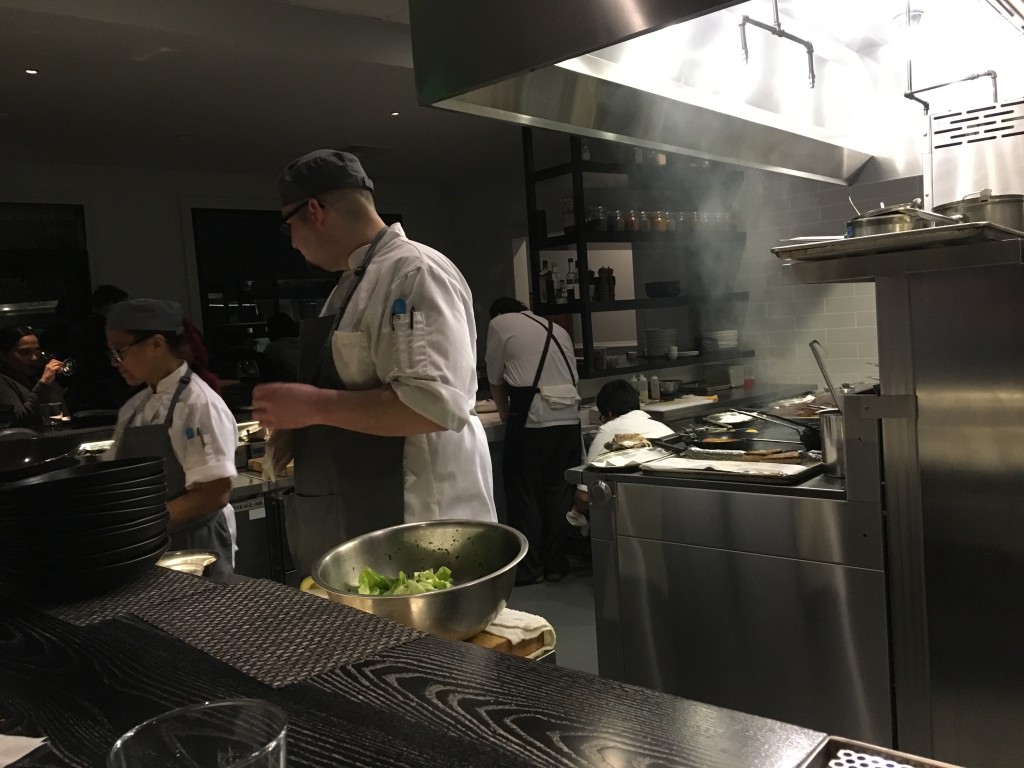 Not only was the food delicious but the Dine LA deal was a great value too.  The $29 per person meal had 3 dishes each and the portions were good sized and perfect for sharing. There were two of us but I think we could have had a third and it still would have been enough food.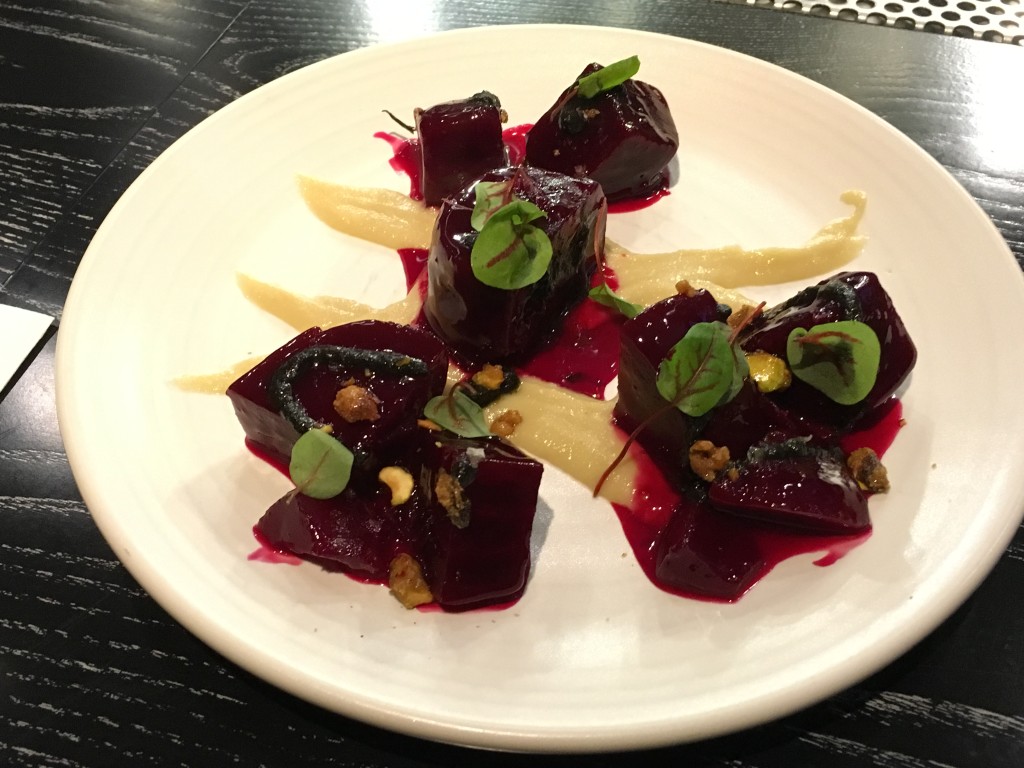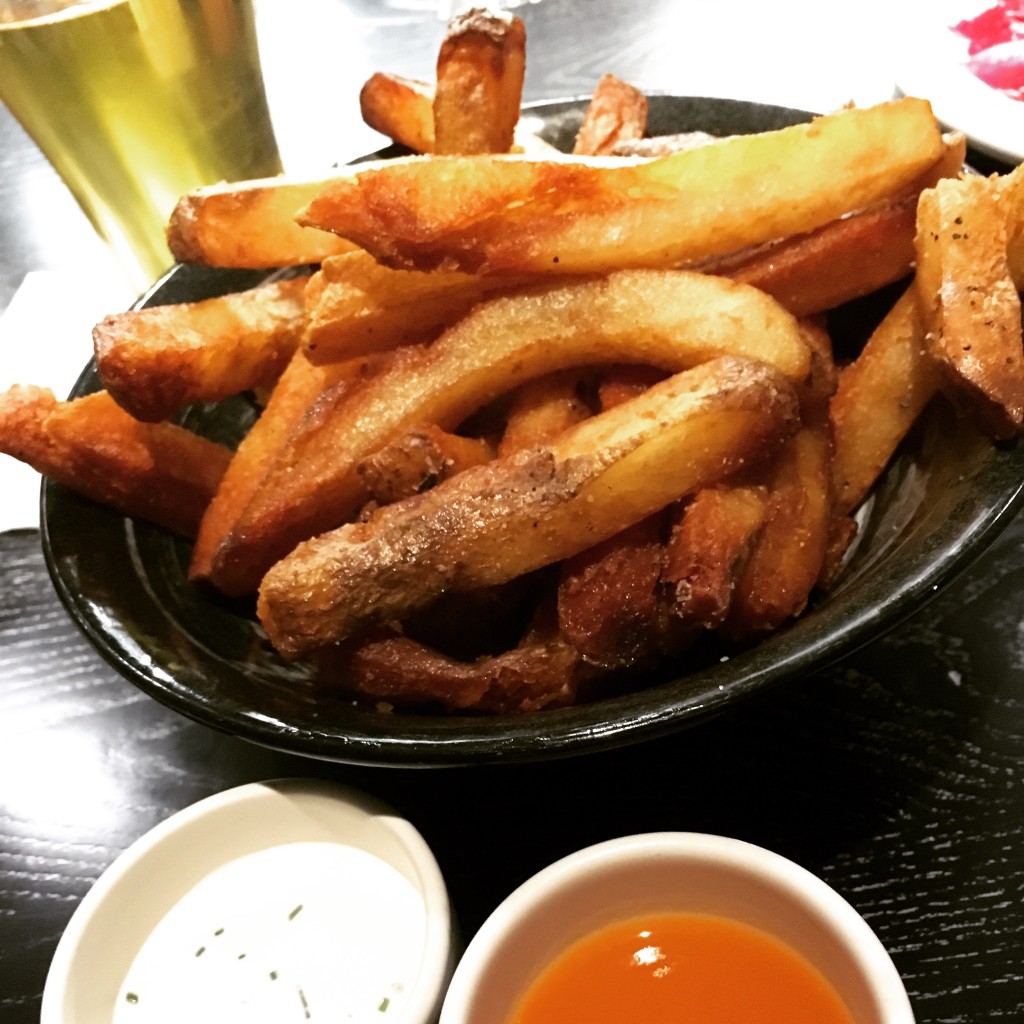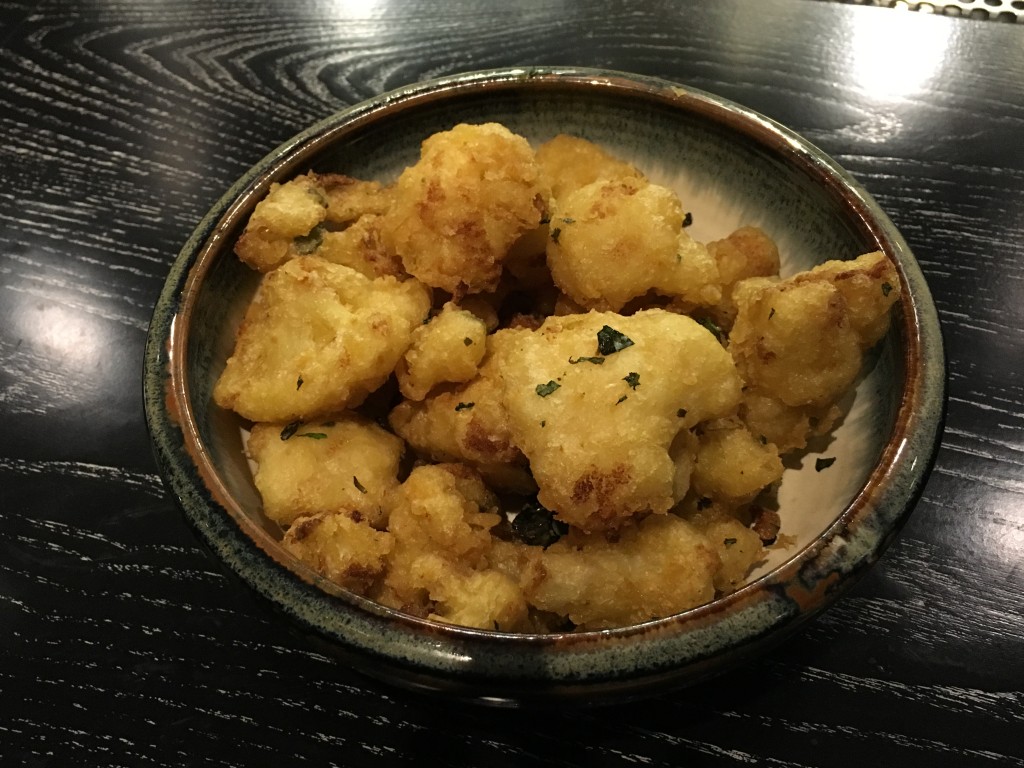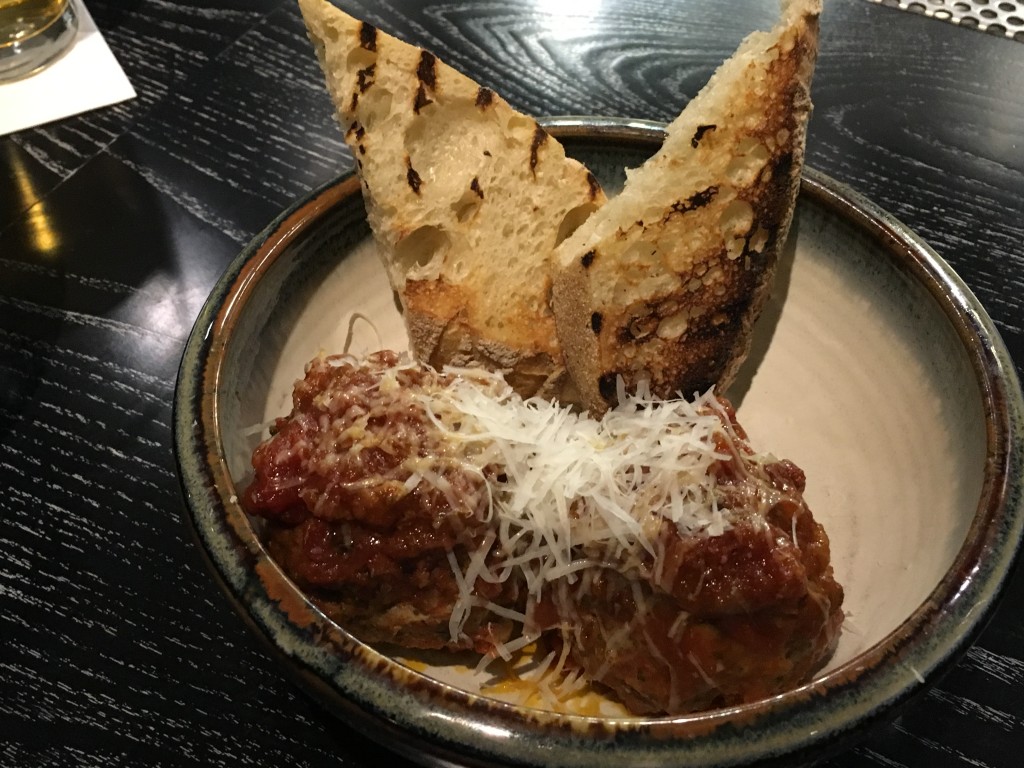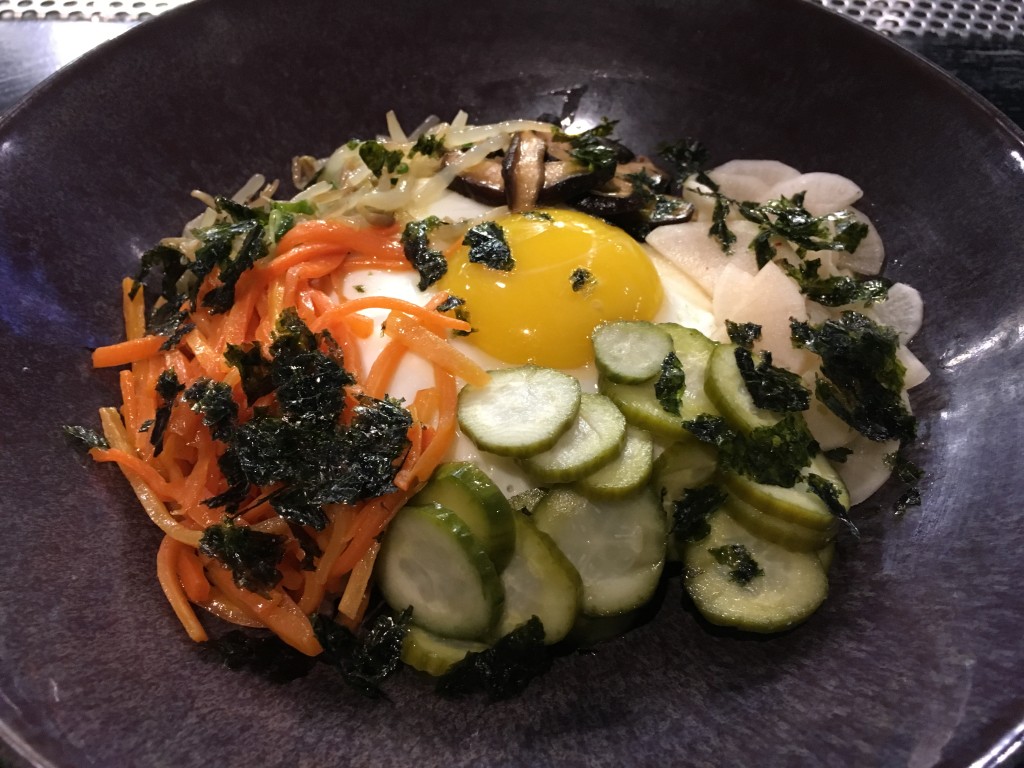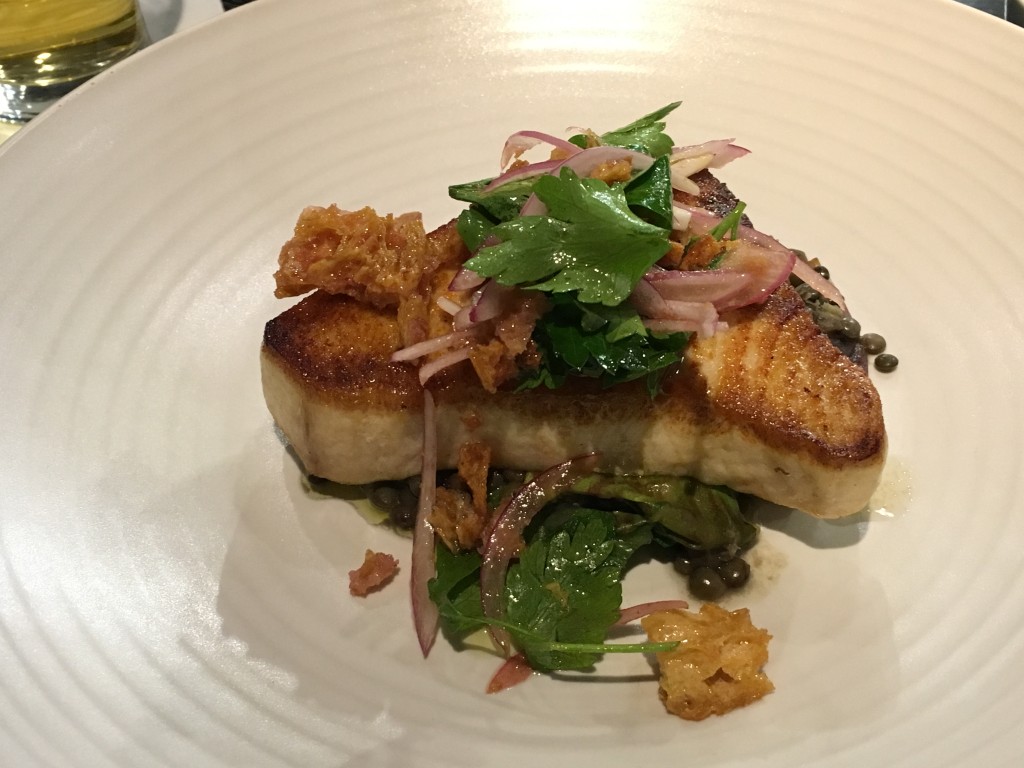 The smaller plates were from the regular menu but the larger entrees were specials for the Dine LA menu. We were glad to have tried them while we had the chance.  The were great and would make great additions to the regular menu too. We also had the Crispy Brussels Sprouts but for some reason, I didn't take a picture.  Possibly I was too distracted eating… it happens (and a sign the food is awesome!).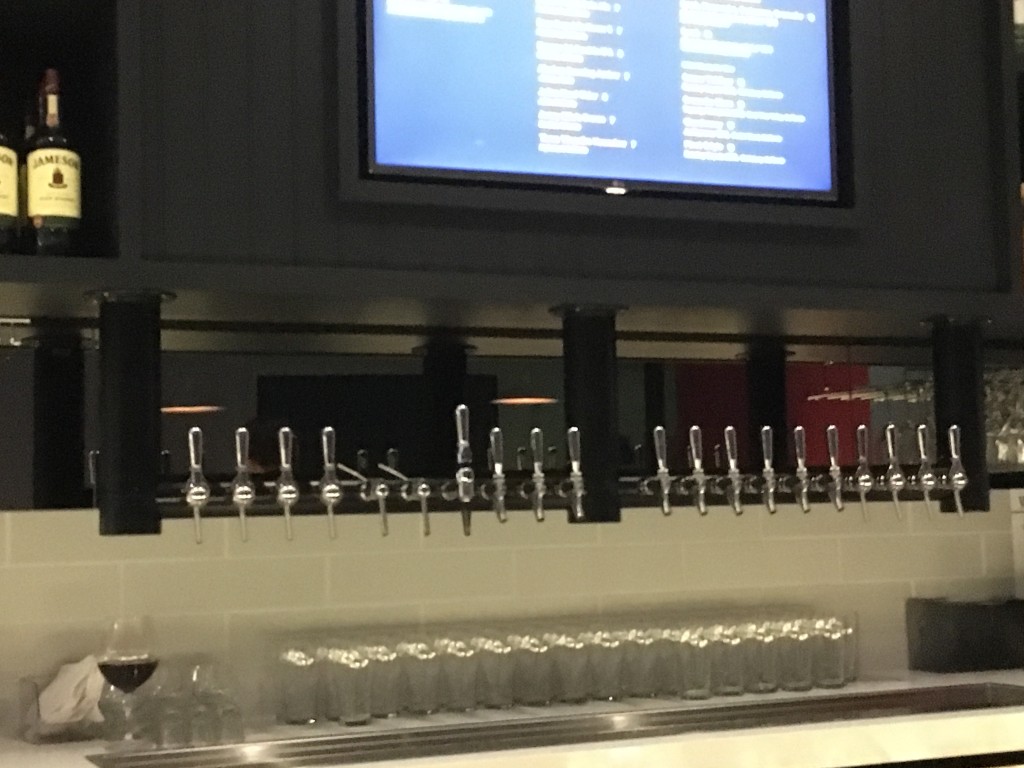 This was our first time sitting at the bar.  It was fun to watch both the kitchen and the bar area.  They have beer, wine, AND cocktails on tap!  The bar seats are first come, first serve and there was a mix of people there enjoying full meals and others just there for a few drinks.  My advice for going to the Bellwether is that, although it is fine for couples, it is a great place for a group (small or large) because the portions are pretty good sized and having more people will allow you to order more items for sharing and sampling without getting too full right away.  Plus the vibe is casual and fun and great for hanging out with friends.  With or without the Dine LA deal, The Bellwether is on our list of worthy of repeat visits even if it means a little wait on a weeknight.