The EatSeeGo/Foodie Birthdays Ladies Lunch Group rarely returns to the same restaurant twice.  In fact, it has only happened a couple of times. This is not because the restaurants we go to aren't fantastic–they absolutely are! It is primarily because there are so many amazing restaurants to explore in Los Angeles, we never seem to have time to go back.  However, when a restaurant is particularly well received by attendees AND we get the chance to experience new or different menu items, we have gone back.  The District by Hannah An is one such restaurant.  We had our most popularly attended lunch there in June, 2015 (you can see the post about that visit here) and we decided to revisit it with a mostly new menu.
This year, 28 ladies attended the lunch where we again enjoyed the Vietnamese-fusion cuisine family-style in the upstairs private room.  The space is essentially the unchanged from our last visit so we won't show that again.  We dined on an assortment of starters (Snow Crab Flatbread, Tofu & Vegetable Spring Rolls, and Szechuan Calamari), entrees (Shaken Beef, Saigon Chicken Noodle Salad, and Steamed District Whitefish) and sides (Hannah's Noodles and Roasted Cauliflower), and finished off with dessert (Pineapple Bread Pudding).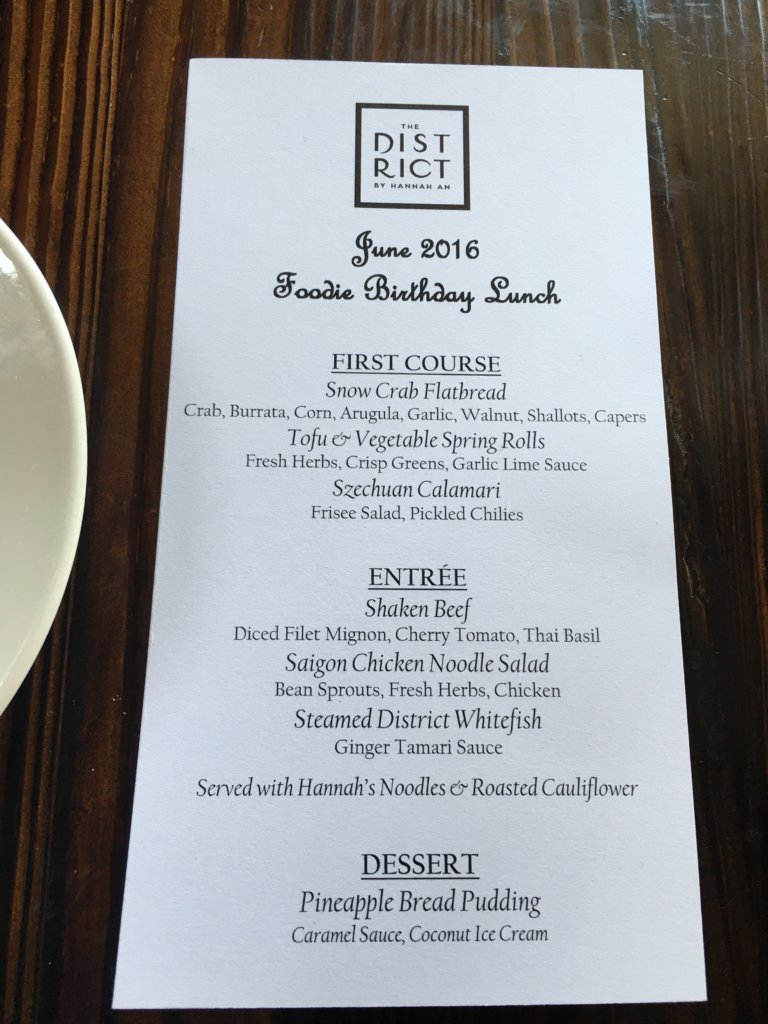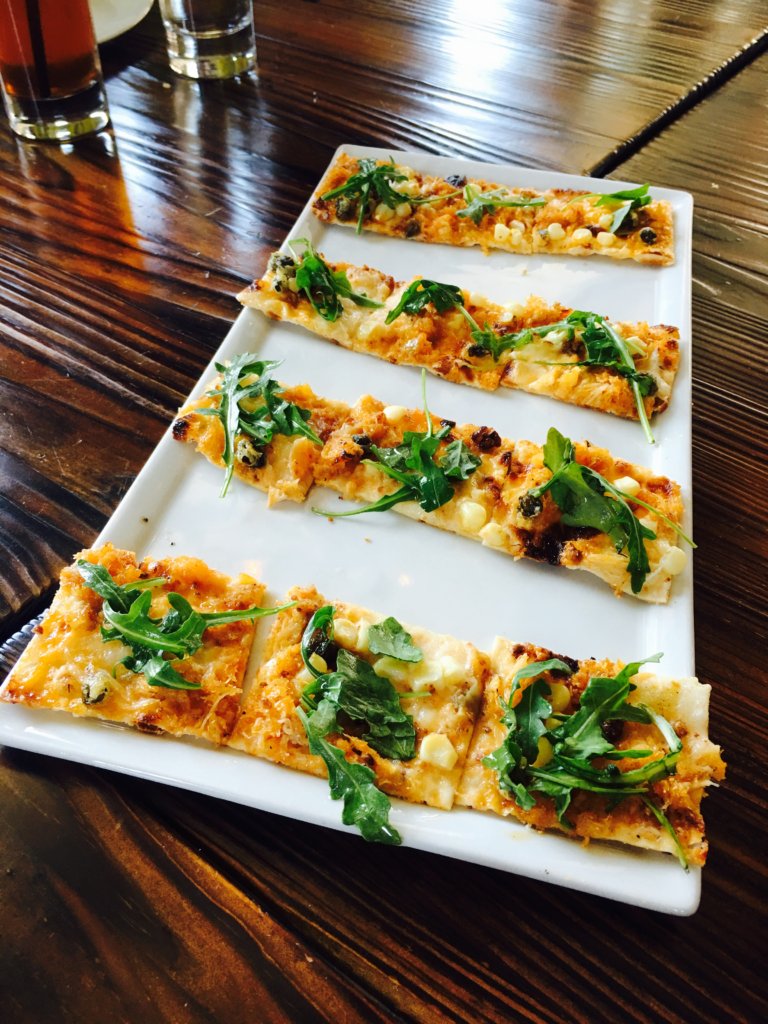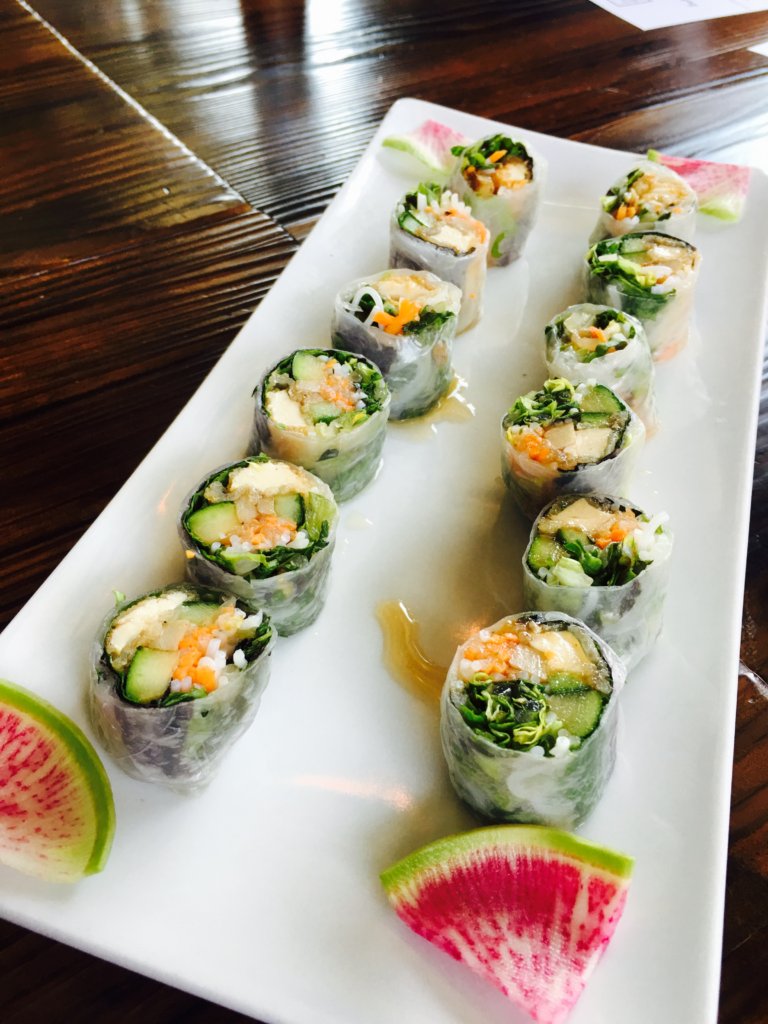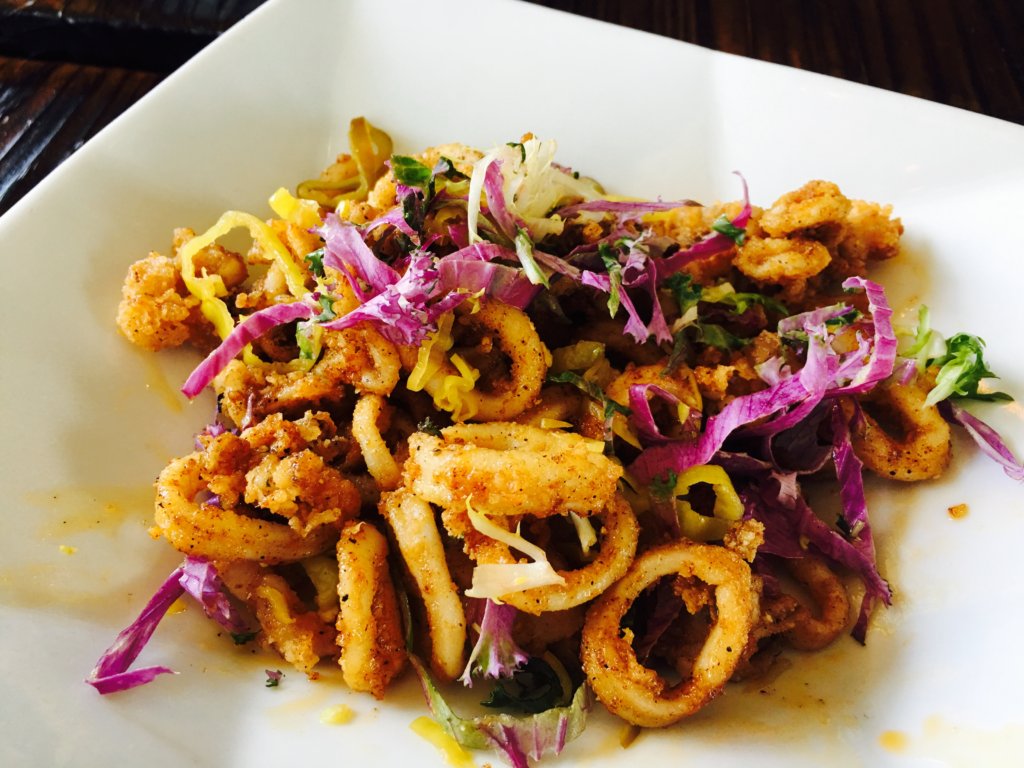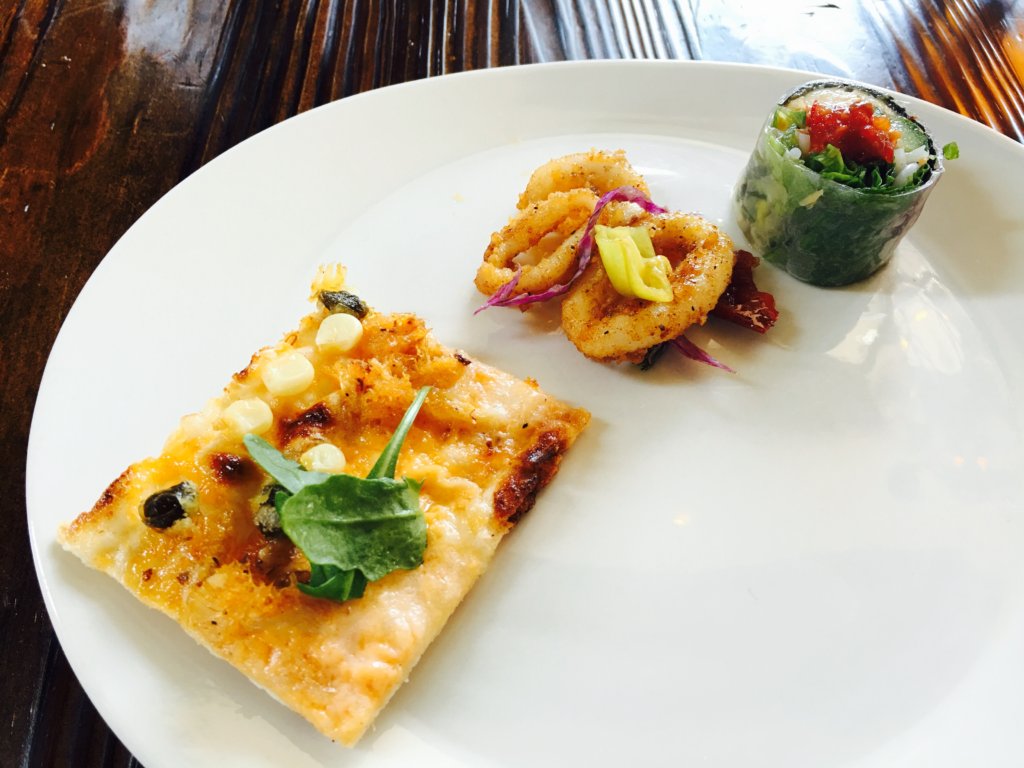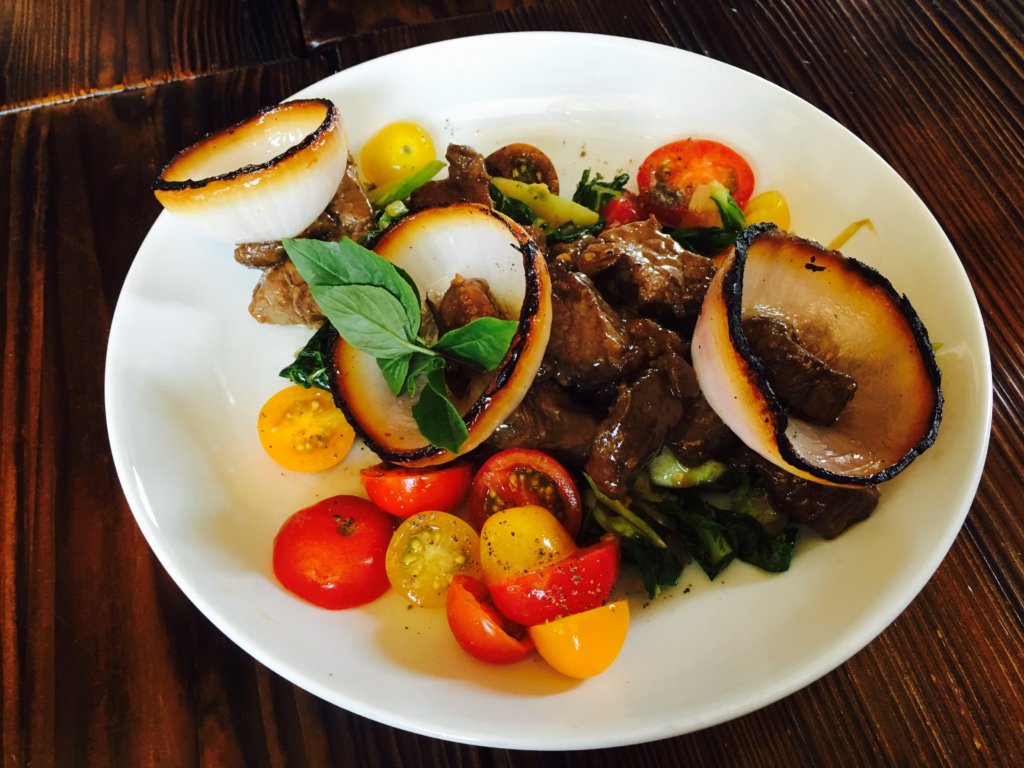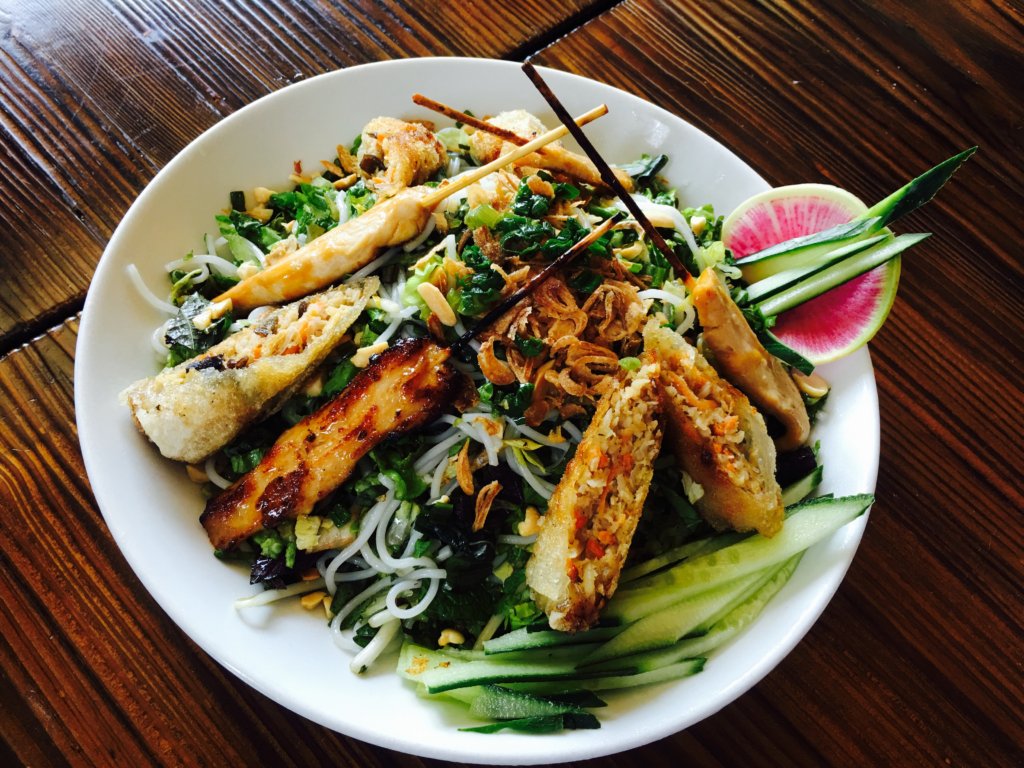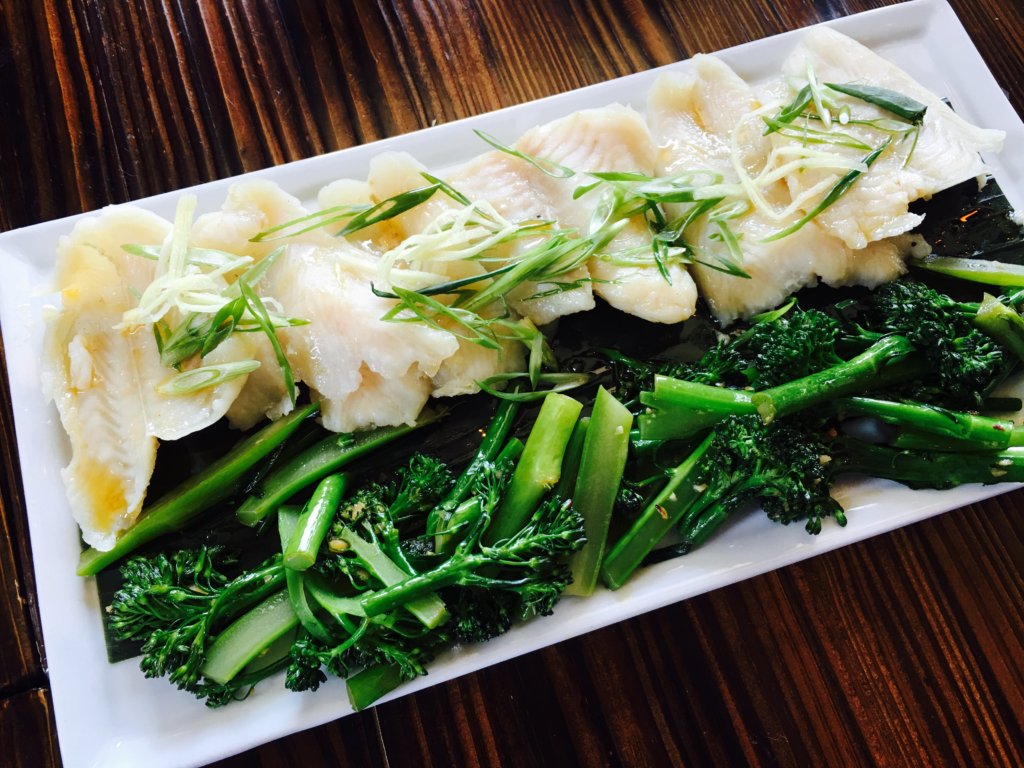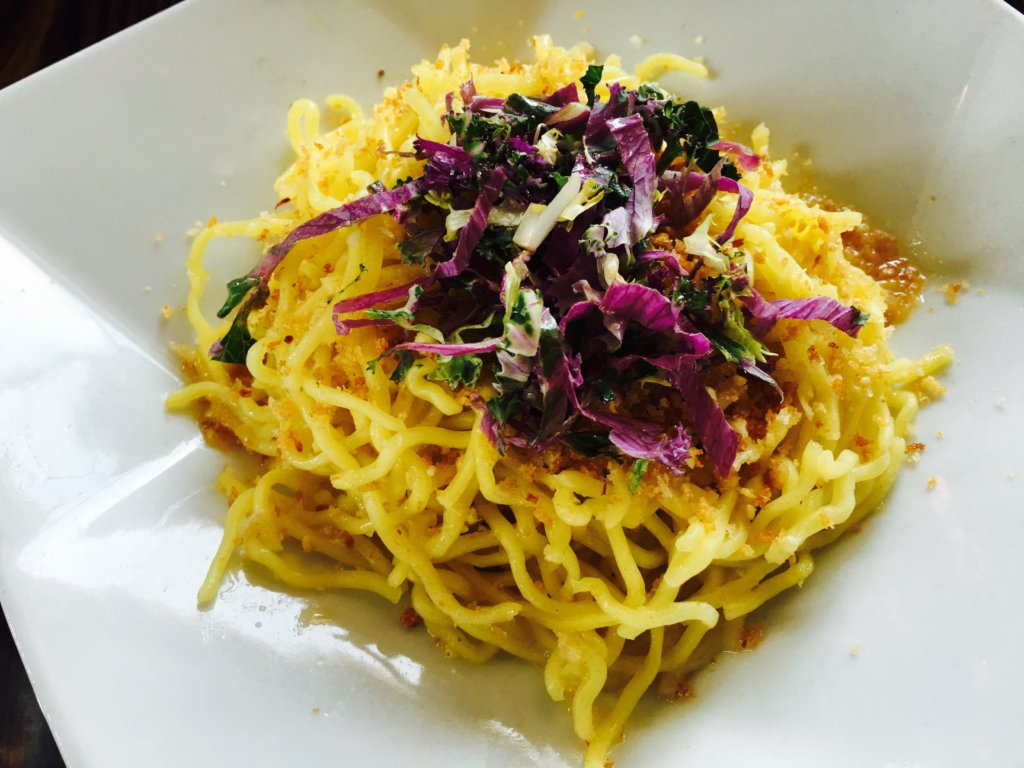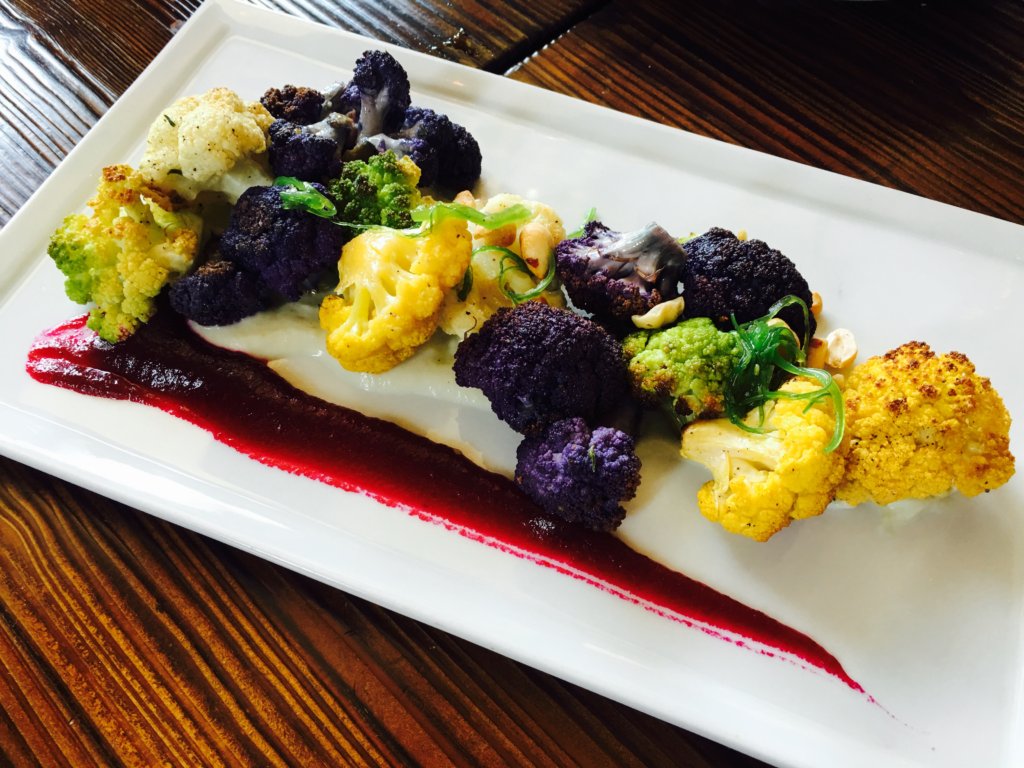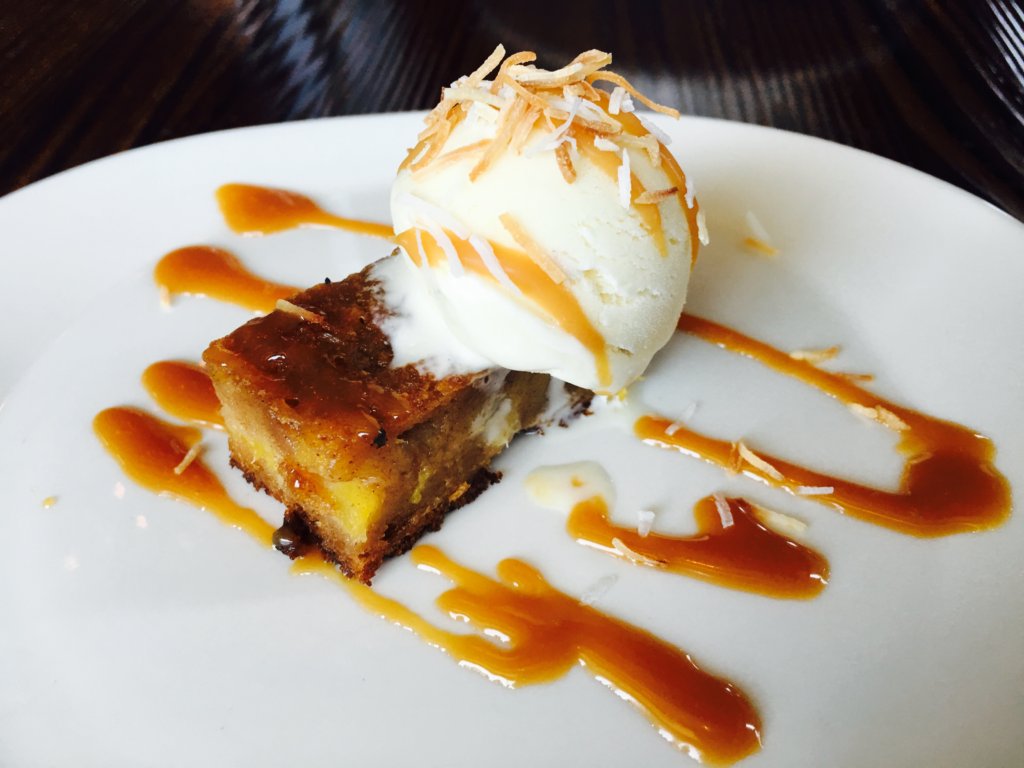 The District by Hannah An again delivered a delicious lunch for our group.  The upstairs private room makes it a great place to consider if you are hosting a group that particularly needs the privacy and the food is sure to please.  Although some may be worry about Vietnamese food for a large group, the cuisine is definitely accessible for all and, unlike some cuisines, it  actually works quite well if you have vegetarians or gluten-free diners as well.
The District by Hannah An
8722 West Third Street
Los Angeles, CA  90048
Reservations available via Opentable.com