We had a special treat for our November Ladies' lunch.  Chef Suzanne Tracht opened her acclaimed LA restaurant, Jar, for us (it isn't normally open at lunchtime) and prepared a delicious meal featuring some of the dishes for which she is most known.  Jar, opened in 2001, is a modern American chophouse and Chef Tracht is known for her braised meats, and her pot roast, in particular.  37 of us attended the lunch in this gorgeous space with its warm woods and understated modern elegance.  One of the nicest things about the space is that it is at once cozy yet spacious, vibrant yet soothing.  Despite the sleek, wooden surfaces, there is nothing harsh here.  It is truly one of the few places in town where you can dine, have it bright enough to see your food, and still hear what your dining companions are saying without shouting at each other.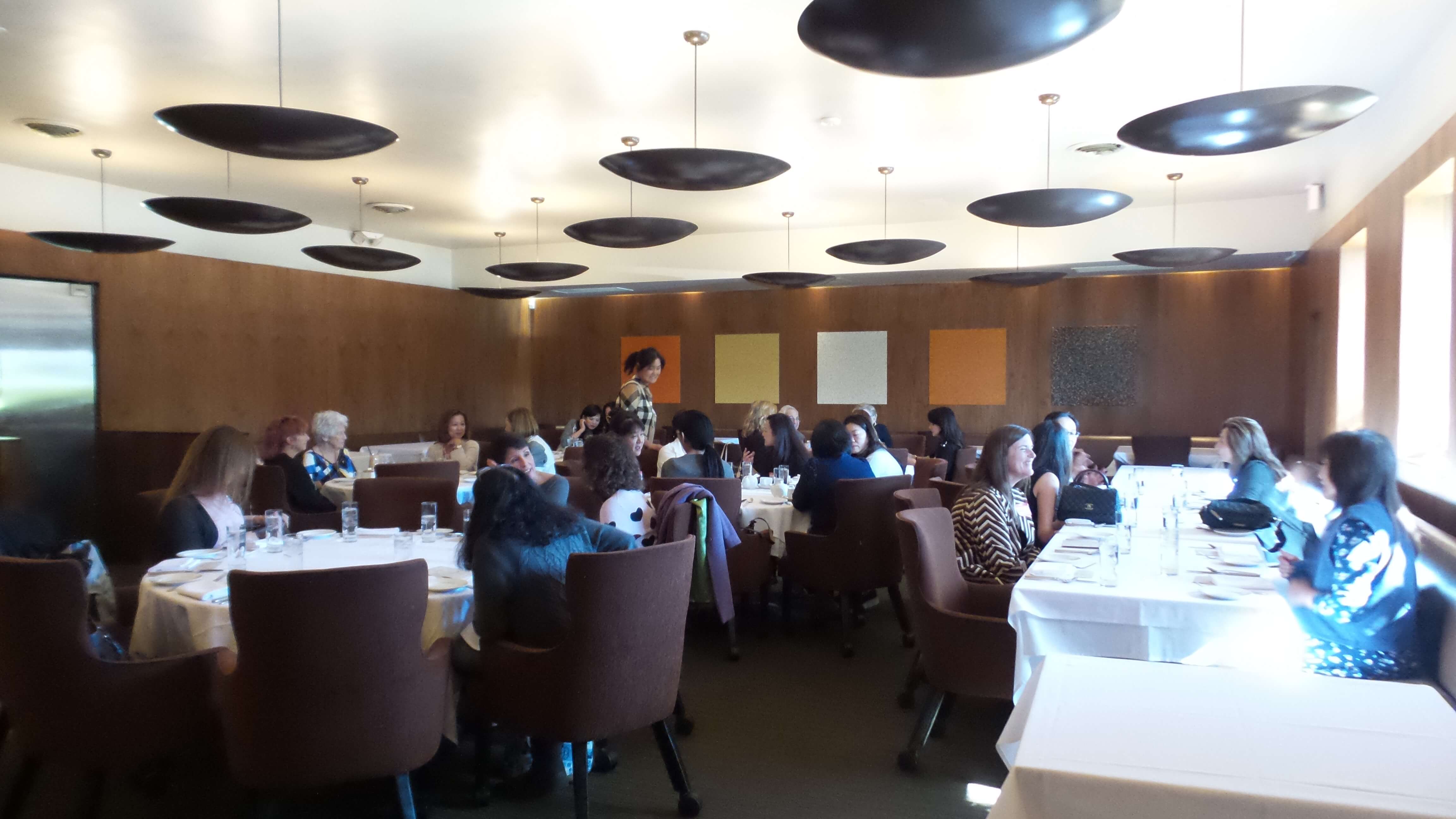 Chef Suzanne Tracht is not only the master of braised meats as she is most known, but, in my opinion, also remarkable for her ability to take what seems like the most standard of dishes (pot roast! brussels sprouts! coq au vin!) and make them extraordinary.  Do not be fooled by the apparent simplicity of her food.  You will be blown away when you least expect it!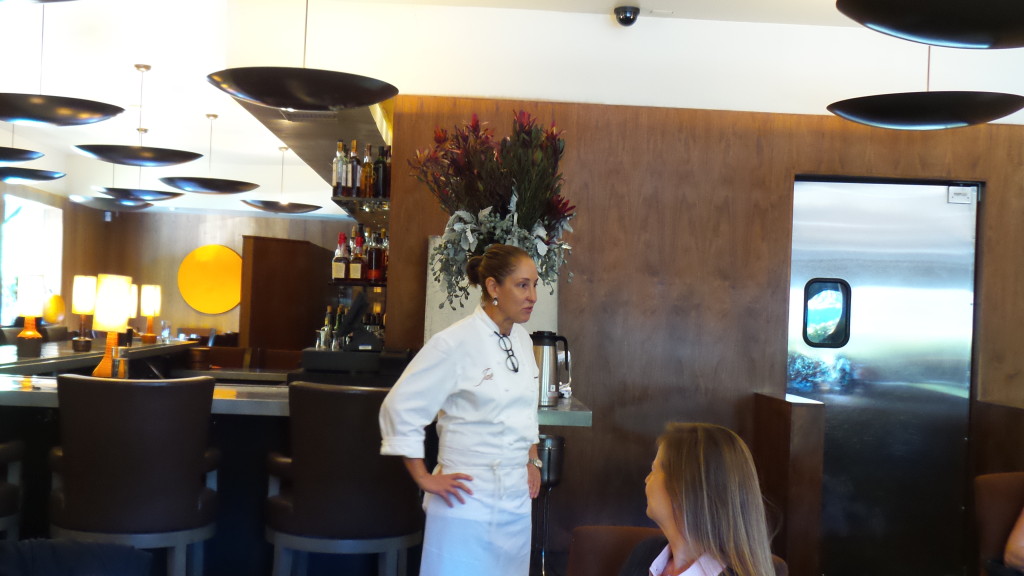 We actually started our adventure the day before with a quick visit to the Farmers Market, where Chef Tracht goes regularly to select seasonal, fresh ingredients from some of her favorite vendors.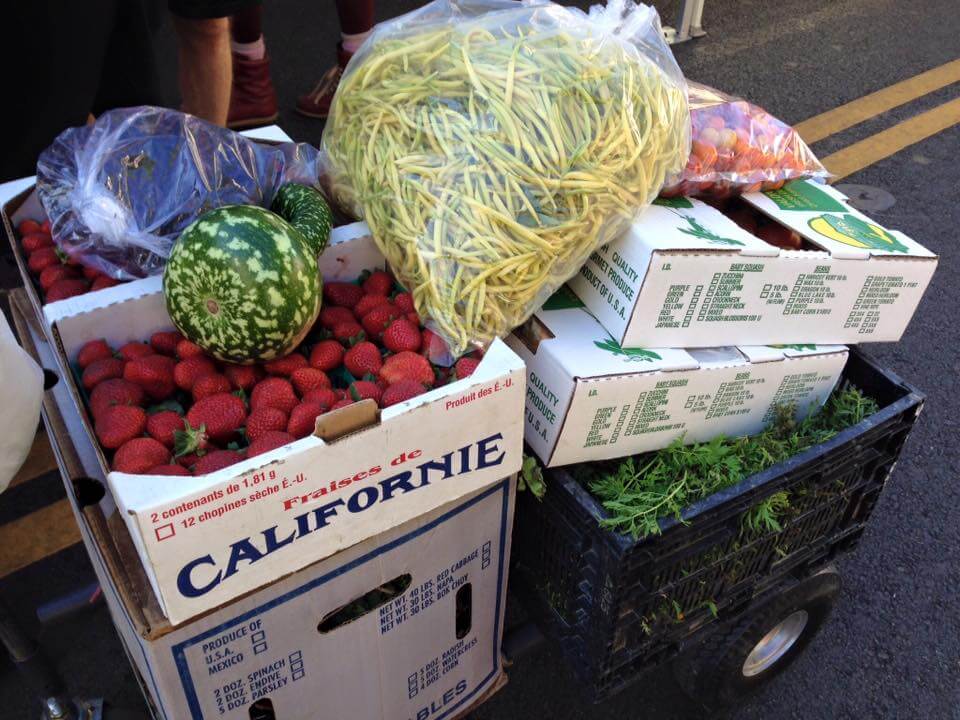 Our meal started with a surprise hors d'oeuvre of house-made pimento cheese topped by celery tips that we saw her purchase just the day before. It was delicious and surprisingly delicate!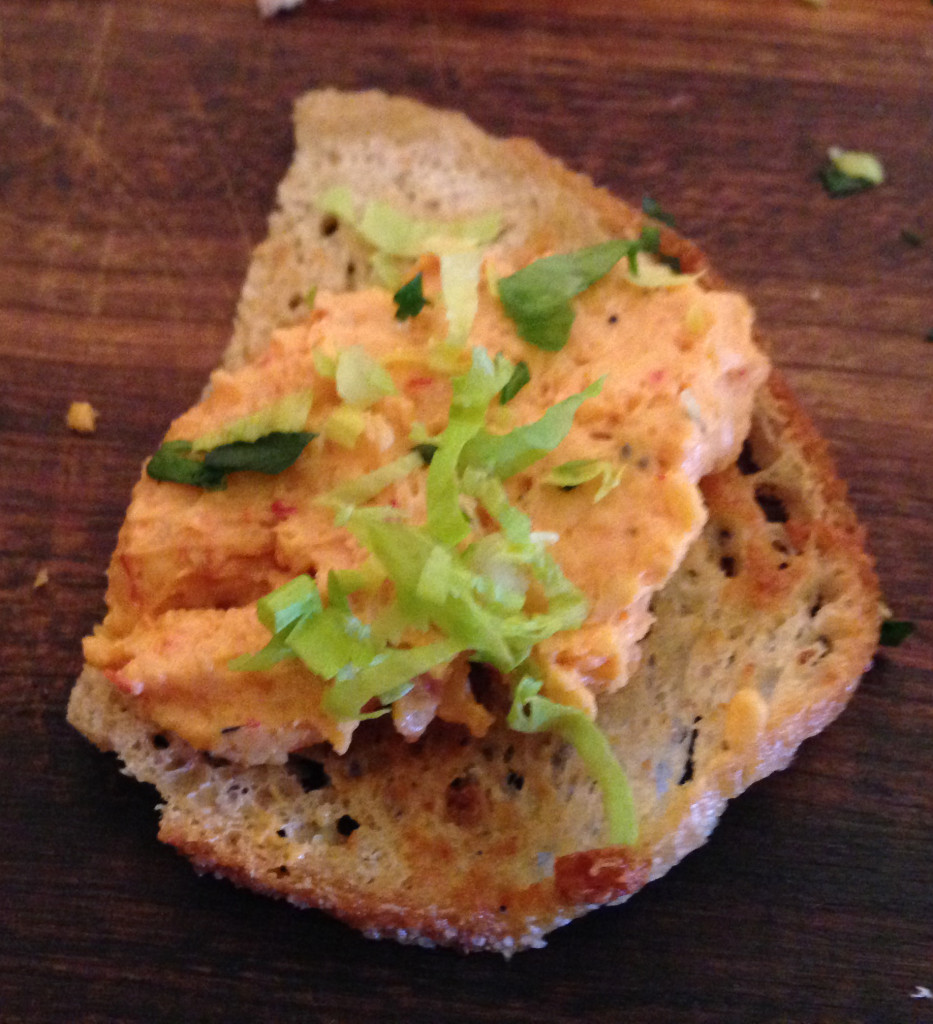 Our meal consisted of a three-course meal featuring her famous pot roast in a more lunch-friendly open-faced sandwich form.  Unsurprisingly, the accompanying soup, fries, and dessert were delicious as well and just the right balance for the sandwich.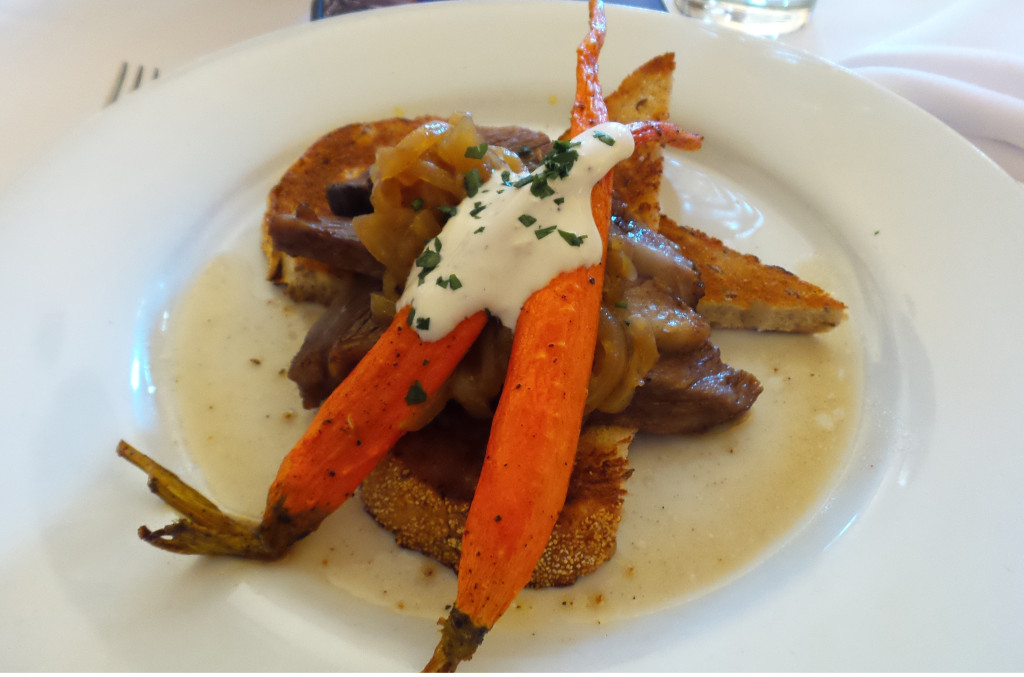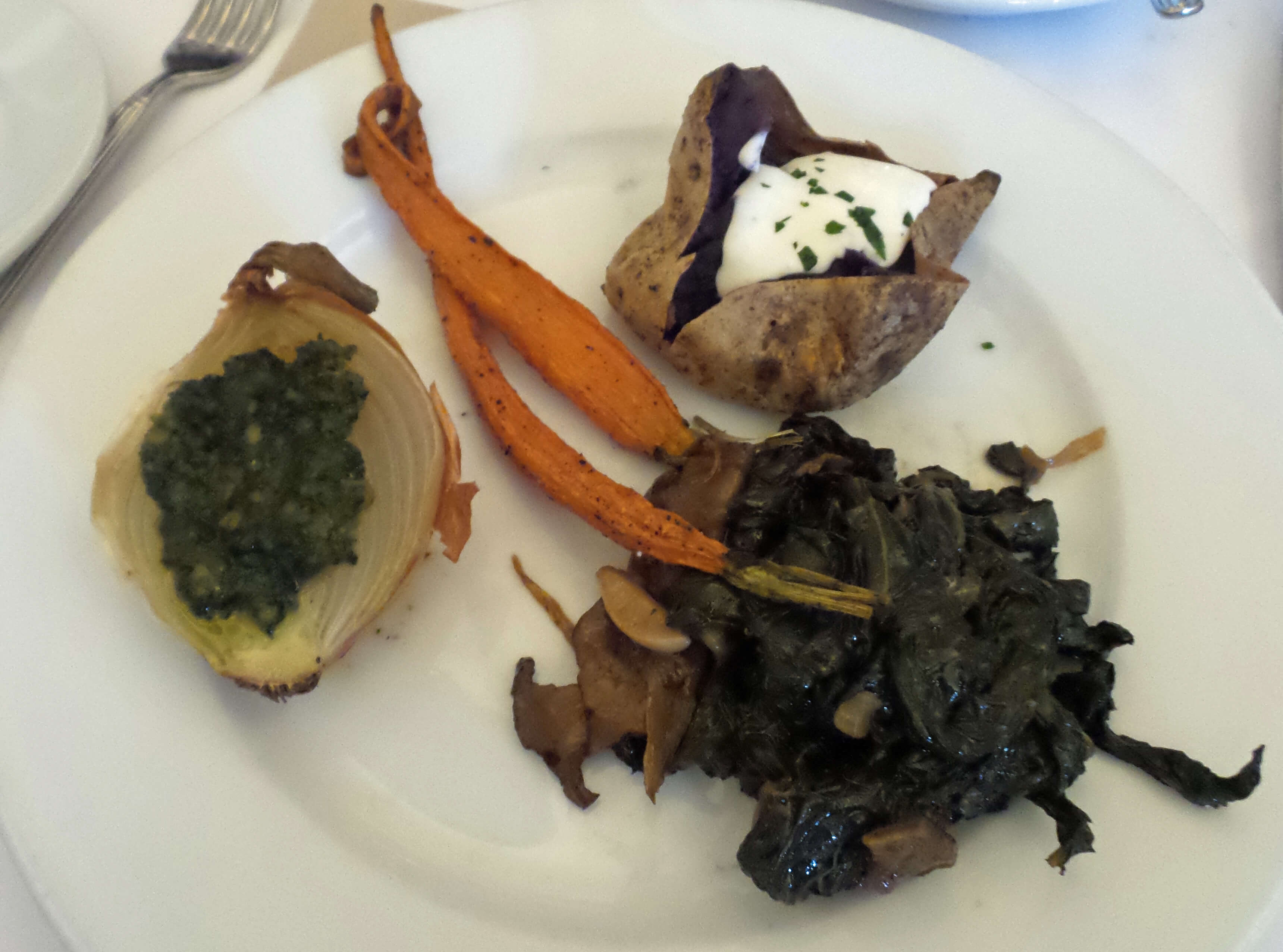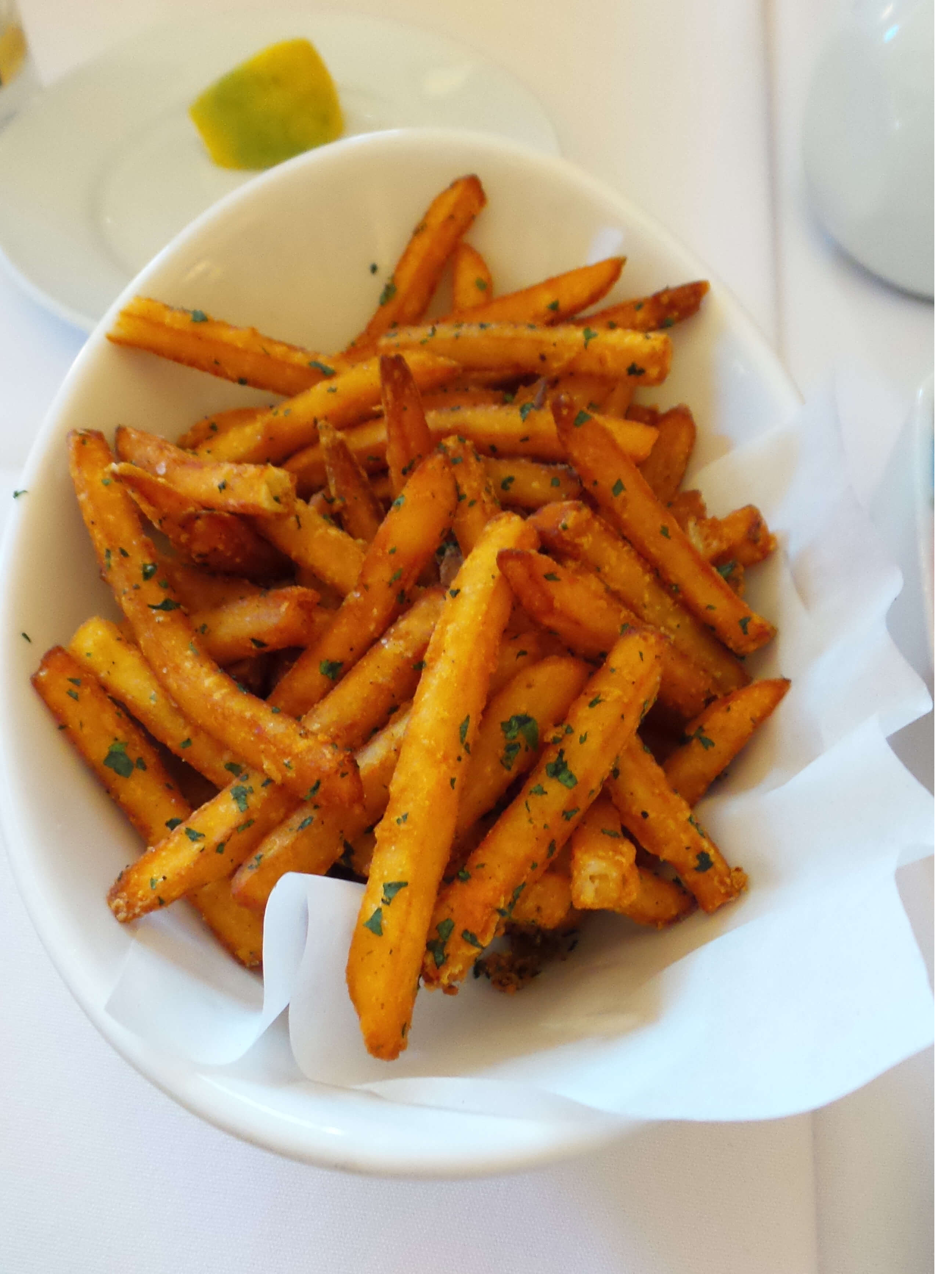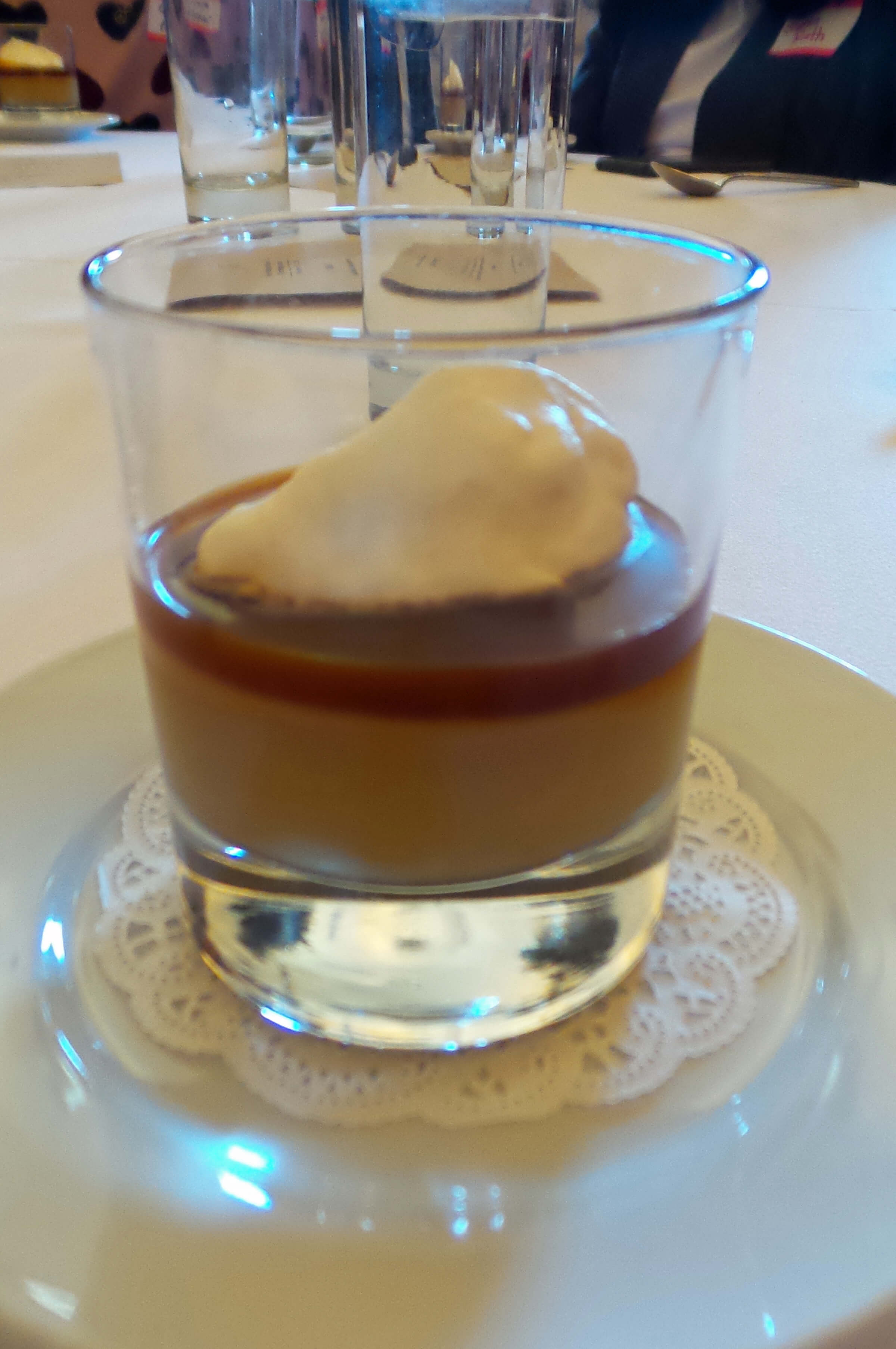 We highly recommend Jar for any group or special occasion dining (as well as just when you just want some pretty terrific food!  Check our our previous visit here for more information).  General Manager Rosie Perez will help you with all the details including arranging valet parking if your group needs it.  Note that the restaurant is not normally open during lunch hours but they are happy to accommodate groups and private events. Jar is the perfect location for any event you really want to feel special but not overly fussy or stuffy.
Jar
8225 Beverly Blvd.
Los Angeles, CA  90048
323-655-6566