This is part of a travel series on cruising.  The other parts in this series are:
Part I: Why Cruise?  Reasons to choose cruising as a vacation.
Part II: How to Pick the Best Cruise for you
Part III: Why Use a Travel Agent for Booking a Cruise
Part IV: Tips for the First Time Cruiser
Part V: General Cruising Tips
Part VI: Tips for Group and  Multigenerational Cruising
How To Pick the Best Cruise For You.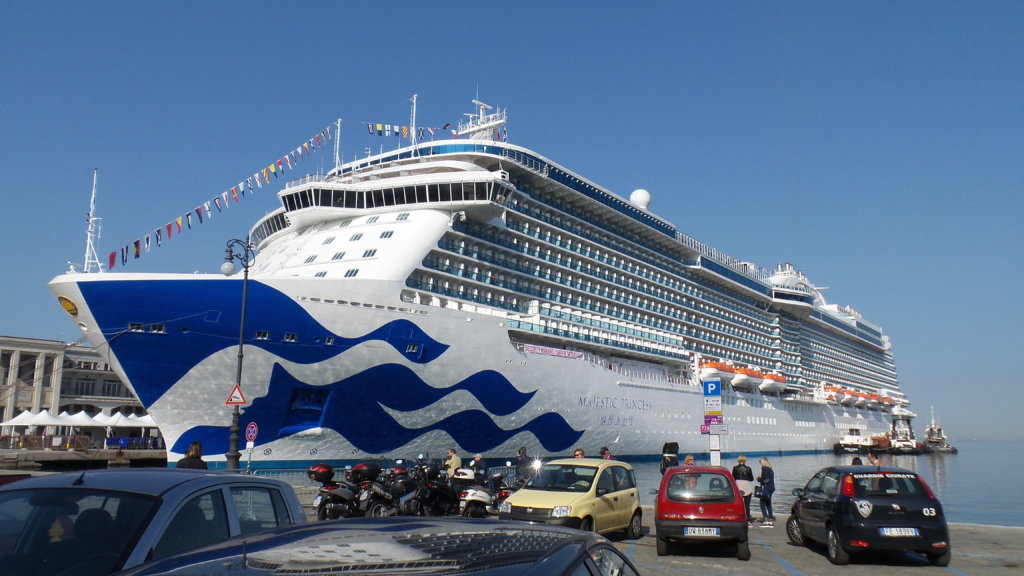 So, you've decided you might like to cruise—if you are still trying to decide, check out Part I of this series, Why Cruise.  The next logical question is "how do you find the right cruise for you?"  I have had friends who have gone on the wrong cruise, didn't enjoy themselves, and ended up concluding they aren't "cruise people". This may not be the case–choosing the right cruise is very important.  It is definitely NOT one-size fits all!  I've been on several cruise lines and some I loved and others were ok but clearly not the right ones for me.  Also, don't let one experience (good or bad) lock you into a particular mindset.  While there are lots of differences between the lines, there are also overlaps so keep an open mind and really think of the whole big picture of what you are looking for in a particular trip.
Use a Travel Agent
This is my number one recommendation, particularly for the "new-to-cruising."  While many of us have become really great at DIY vacations with the advent of the internet, booking engines, and sites like Trip Advisor, cruising is a bit of a different beast and a good travel agent will make your experience so much better.  This is especially true if you are new to the game and there are lots of great agents out there (both with brick and mortar shops and online) who specialize in cruising.  They are invaluable in helping sort through all of the variables and options (several of which I will cover below and a good travel agent will be asking you about) that are available.  Plus, oftentimes, they will have access to specials, deals and incentives from the cruise lines themselves that you may not find otherwise. For more on why to use a travel agent or not, check out the next article in our cruising series.  Whether you work with an agent or not, the following will be factors you should think about and consider when making your decision.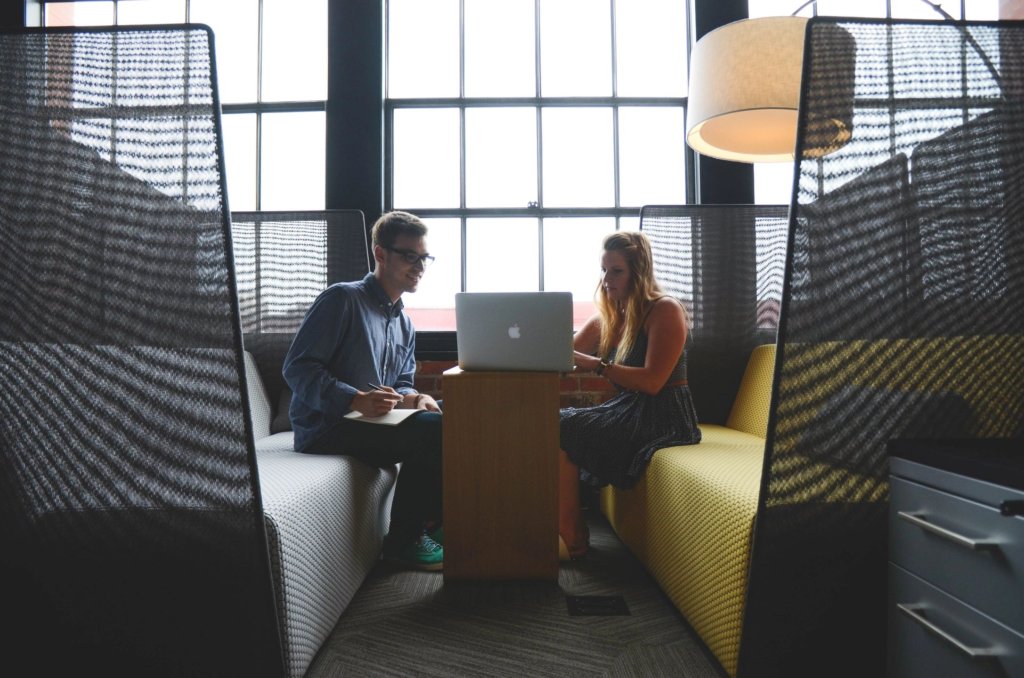 If you decide not to use an agent (or even if you do use one but want to do some of your own research), a great resource for cruises, destinations and ports is cruisecritic.com.  They are have articles and news stories about cruising written by objective journalists as well as tons of user-generated reviews and advice.  I use it all the time to supplement my own travel planning and have found it invaluable—especially the descriptions of the various ports and cruise terminals!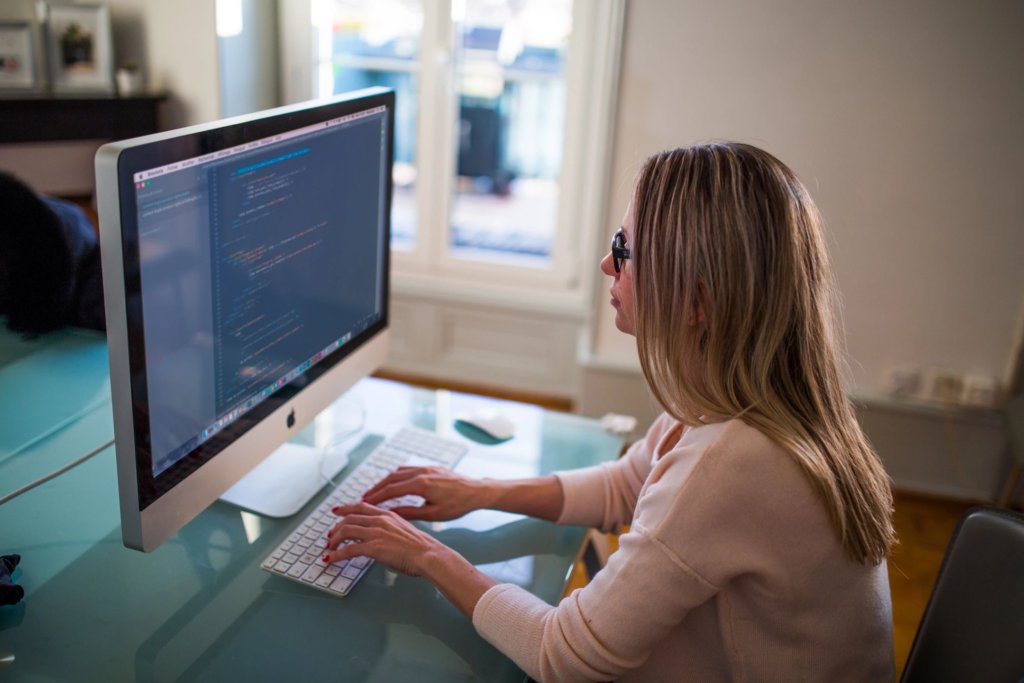 Set your Budget
The next step is to figure out your vacation budget.  Be honest with yourself and determine what you are comfortable spending.  There is likely a cruise option out there for just about any budget.  There are different general price points to each cruise, from the more affordable to the most luxe and all-inclusive.  In addition, different times of the year and different destinations will have different price points and there are lots of different cruise lengths to choose from anywhere from 4 days to 4 months or more.  Plus different size and categories of cabins will determine how much a cruise will cost you.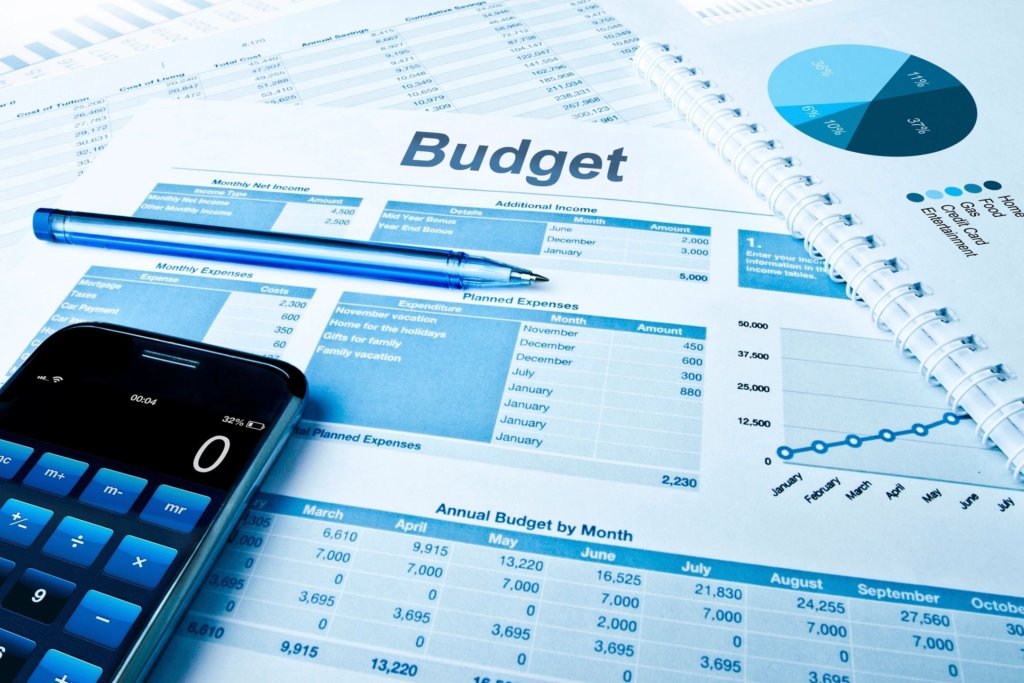 Do consider trying out shorter cruises or cruises during off-peak times if you are looking for a deal.  Popular destinations with lots of different cruise line options may also be more affordable as well (for example, the Caribbean is a popular destination and because so many lines have cruises there, prices can be more competitive and many deals can often be found).
What is Your Travel Style/Personality?
Are you a laid-back, hang out by the pool and relax kind of person or are you a every-minute-filled, go-getter?  Would you rather read a book or attend an educational talk or slide down a 5 story slide?  Are you looking for a resort-like vacation or a destination based cultural trip? Is eating something to truly savor or just a means to fuel you up for the next adventure? Adults only or family-oriented? Or are you looking for a little bit of everything?
Each cruise has its own personality, just like we do.  They focus their resources on features that they think will appeal to as many of their passengers as possible.  Knowing what you like and what you want to experience will help you (and your agent) find the best options for you.  All cruise lines have some common features like the pool, spa, lots of food, etc.  But some spas are more relaxing than others, some pools have more activities than others, and some have better food than others.  You should spend your cruise dollars on the cruise that gives you're the most value for the things that you want to experience!
Set Your Priorities
First and foremost, you should realize that cruises can be like the buffets they are infamous for. Because of their ease and efficiency, they can offer you the chance to do more than most other forms of travel.  But, even then, let's face it, you may not be able to try everything offered however much you want to, so you should figure out the things that are most important and go from there!  Following are some things you'll want to consider prioritizing:
Activities and Amenities. As I mentioned, most cruises have all of these things but the quality, variety and quantity will vary so you should look for features that you would enjoy and will likely use

Food—just about all cruise lines have good food and all even have some great food but some charge extra for the great stuff and sometimes the good stuff is only ok. You'll want to make sure you aren't disappointed 3 times a day!

Whatever your palate or dining style, you'll find something to satisfy when you choose the right ship.
Entertainment—Some ships have great Broadway-style entertainment while others have just something low key in the evening. Some cruises will have a wide range of options each night (in the main theater, smaller theater, lounge, bar, etc.) while others may only have a smaller lounge/theater with one evening show.  How important is this to you?  Do you like to eat dinner then call it an early evening in your cabin or is dinner just the beginning of your nighttime adventures?

Nightly shows can range from cozy jazz pianists to full-blown Broadway-style shows

Childcare/Kids Programs—Some lines have childcare available from infants to teens, while others may not have anything available for under 2 year-olds. Some lines have a minimum age requirement for any passengers (such as no one under 12) while others are clearly meant for kid participation (Disney cruises!).  In addition, some lines have programs that encourage more family participation while others are for those that primarily want their kids to have a great time in the kids center while they have their adult time elsewhere.  This is also something you'll want to take a look at as well, particularly if you don't want to share your cruise with kiddie set.  Also keep in mind that at certain times of the year (such as those coinciding with school holidays), cruise lines may increase their program offerings to meet the needs of more family travel (so if you really want to avoid being around kids, you may not want to even travel then at all!)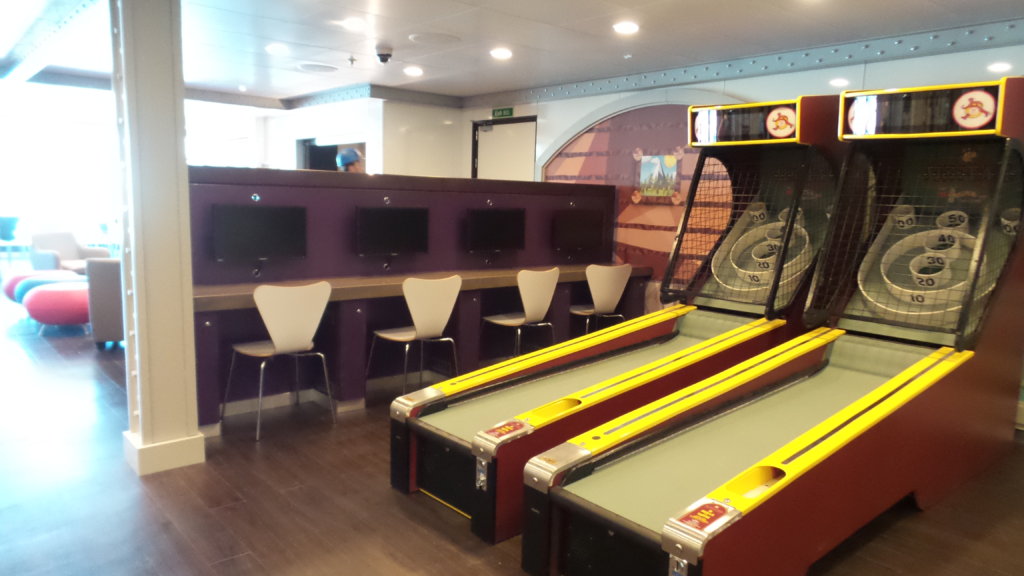 Activities—I'm not referring to just trivia or Bingo, here (which by the way, everyone probably offers). If you want to participate in more intellectual or education activities, there are cruises for you! Cruise lines have begun to bring destination and/or history lecturers on board or offer cooking classes or wine tastings and arts and crafts classes.  Other lines cater to the more active with rock walls, rope courses, mega-slides and surf lessons.  You might find lines with all of those things but they will definitely emphasize some more than others so choose the ones that you find most important!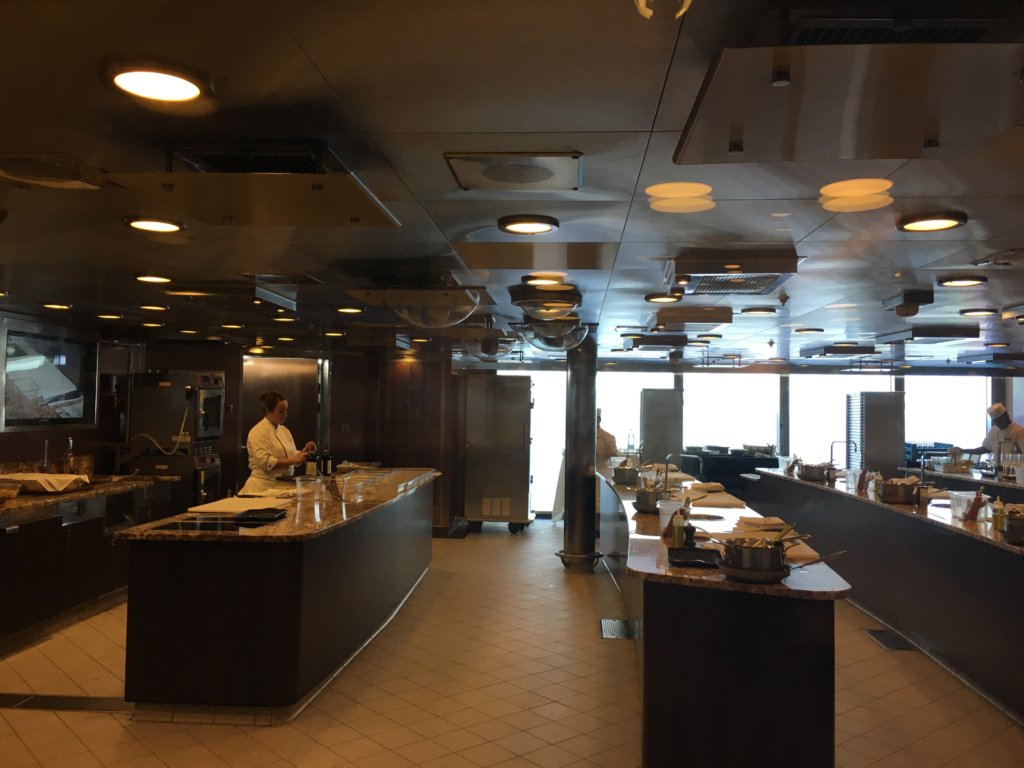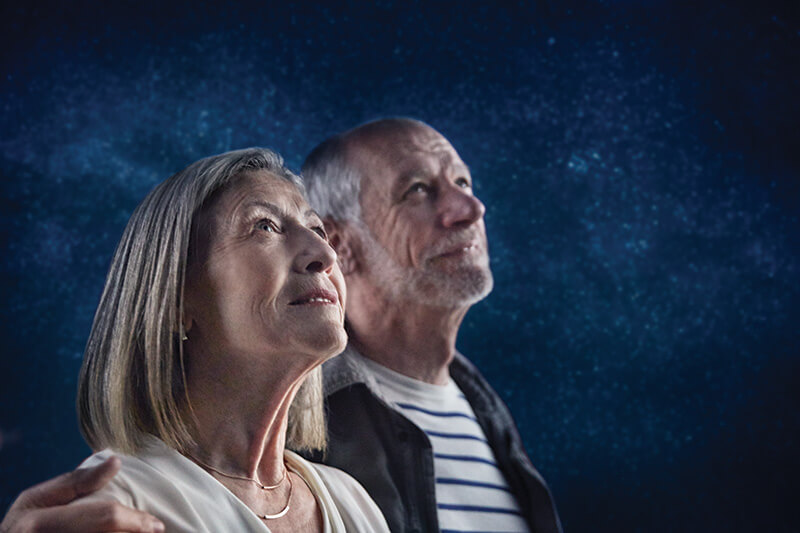 Who is Traveling
Another factor to consider is who is traveling with you.  Is this a romantic getaway for two or a family reunion spanning multiple generations?  For your larger groups or those with a wider variety of ages or preference, you may want to look at larger ships and larger cruise lines who are able to offer more variety of amenities to satisfy everyone.  For your romantic second honeymoon, a luxurious smaller ship may suit your needs better.   This will also factor into your destination—tastes and mobility issues might influence where you choose to visit.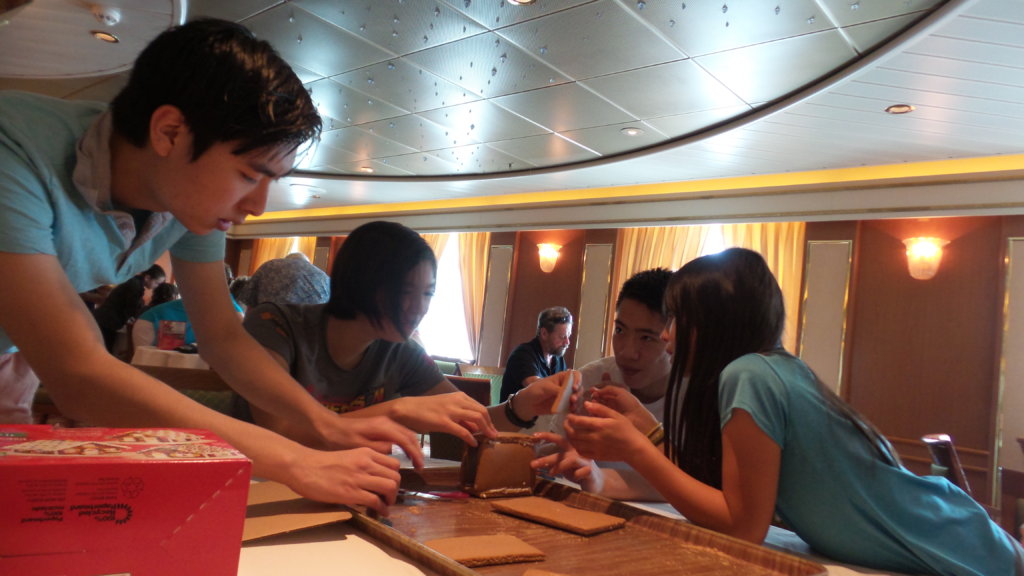 Destination
Deciding where you want to travel will also impact which cruise line you choose. They don't all travel to the same places at the same times.  Also, if your dates are not very flexible, your options may be narrowed by which lines are available within that parameter.  You may also want to consider which city you want to start from—is there a departure port close enough for you to drive to or will you need to fly?  Do you want to travel in Asia, Europe, or Australia?  In addition, some itineraries involve a lot more ports and stops while others may have more days at sea.  If you want a more on-the-go, sightseeing intensive trip, consider Europe, such as the Mediterranean or the Baltic.  If relaxing, beaches and days enjoying the pool and spa on board, then consider something like the Caribbean, Panama Canal or Hawaii. In addition, different ships and/or cruise lines might be better for certain destinations, having more extensive experience in certain regions than others.  It is best to do your research in advance!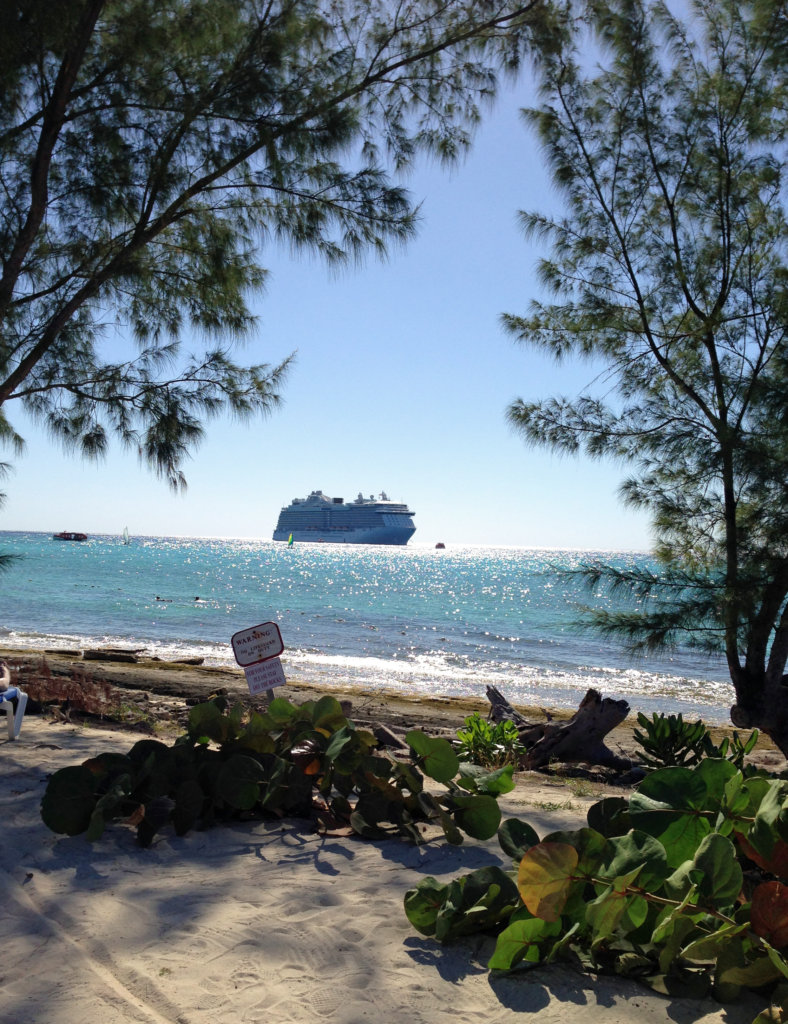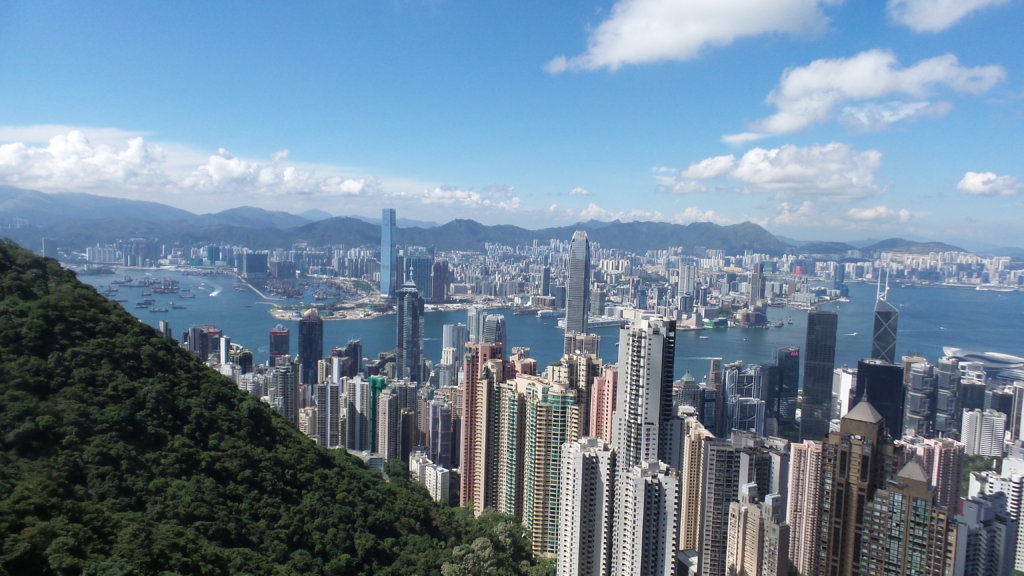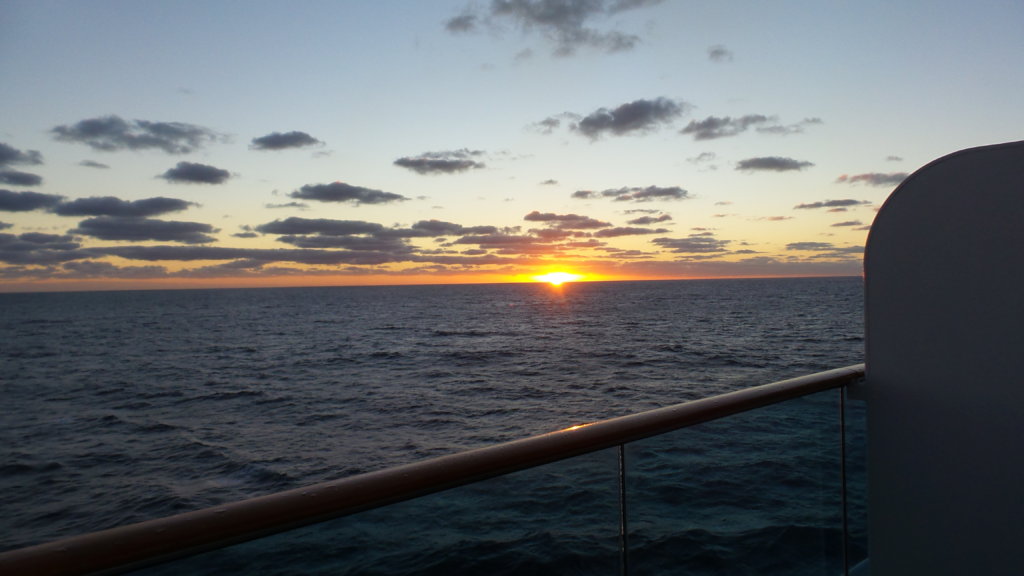 Length of Cruise
Some lines, particularly the higher-end, "luxury" lines tend to have longer itineraries, often 14 days or more.  Others have a variety of options including 4 or 7-day cruises that may be easier for some people to get away for.  You will also want to factor in travel time if you are flying to another continent, or if you'd like to add on some land touring either before  or after your cruise (with or without packages arranged with the cruise line).
These are just some of the more important details you'll want to start thinking about and, if you have a group, discussing so that you can pick the best cruise for your trip.  Hopefully, you have found them helpful to get you started.  If you have other suggestions, please share them with us in the comments!
In the interest of full disclosure, I am connected to the cruise industry because my husband works for Princess Cruises.  For the most part, the information provided should apply to any ocean cruise company. If a link is provided for products, it may be an affiliate link (if I can figure out how to get that work).  I was not otherwise compensated unless specifically noted.  The following, however, are my own words, opinions and insights