This is part of a travel series on cruising.  The other parts in this series are:
Part I: Why Cruise?  Reasons to choose cruising as a vacation.
Part II: How to Pick the Best Cruise for you
Part III: Why Use a Travel Agent for Booking a Cruise
Part IV: Tips for the First Time Cruiser
Part V: General Cruising Tips
Part VI: Tips for Group and  Multigenerational Cruising
Tips for the First Time Cruiser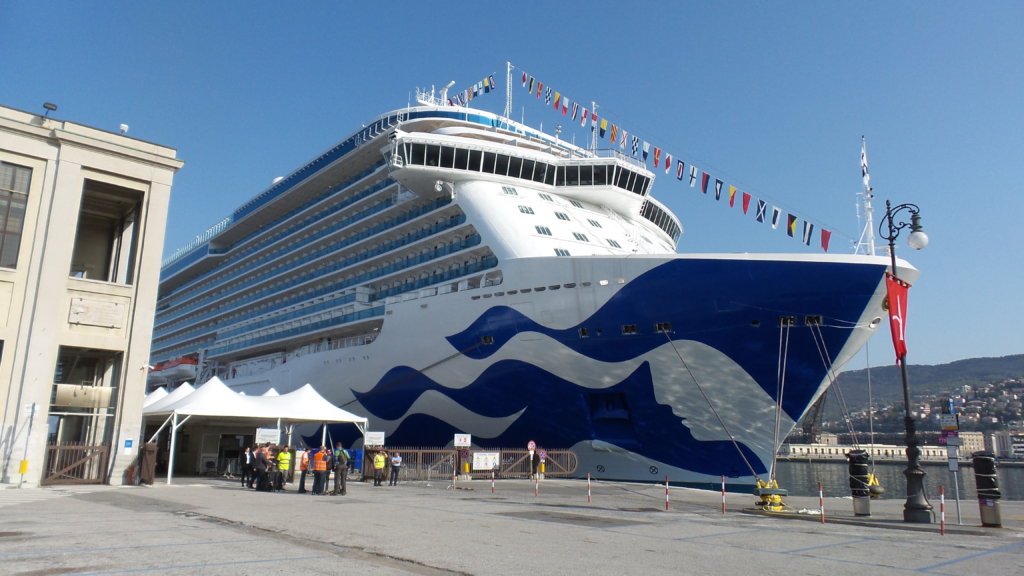 The best advice I can give is invest some time and energy (it doesn't have to be tons) to figure out what might be the best cruise for you and your family.  If you are spending a week or more in a place, you'll want to make sure you have access to the things that will make your trip the best experience for you.
Research
Realizing that not all cruise lines are not the same and that the destination(s) you choose will influence your needs will quickly make it clear why at least some research is important.  A great resource is the website, Cruisecritic.com, which has objective articles and reports about cruising, specific ships, ports and destinations and important news and developments in the cruise world.  There are also reviews and forums from other cruisers as well.  This is a great place to get started if you are trying to narrow down some of your choices.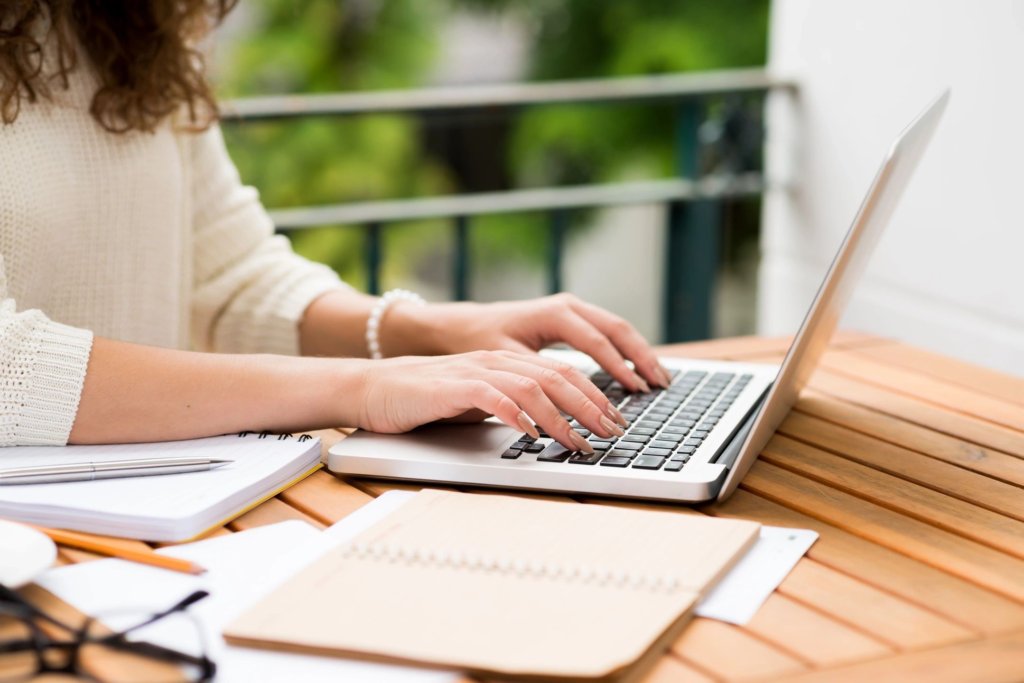 Decide what features are important to you.
If you haven't already done so, you can check out Part II of this series with things to consider to help you choose the right cruise for your trip.  This "list" may change based on what kind of vacation you hoping to take and who you are traveling with!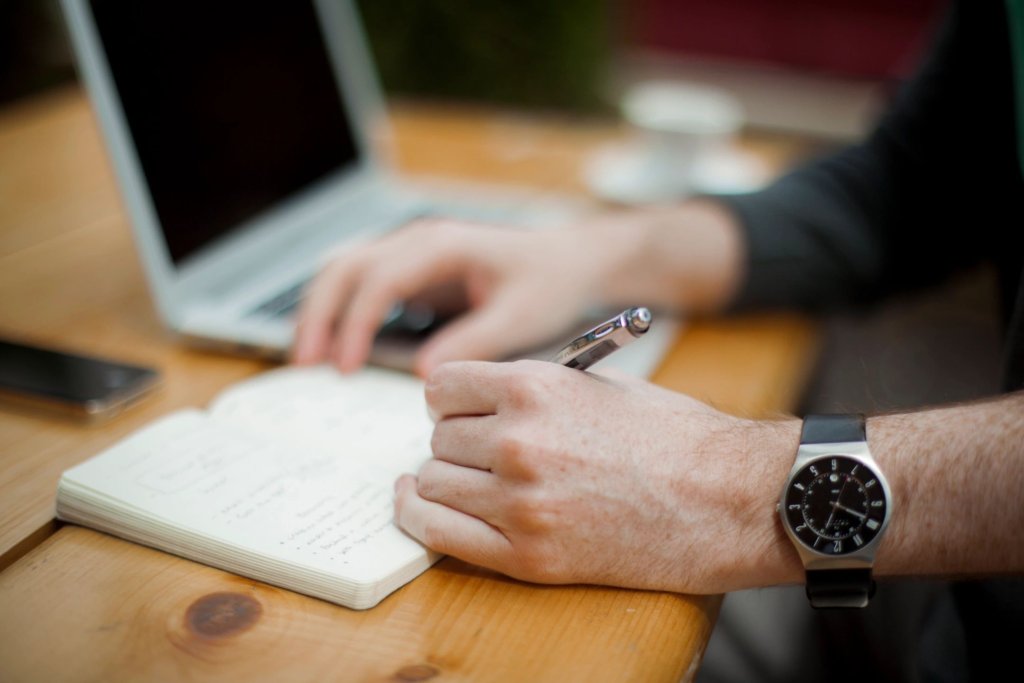 Get a Travel Agent
While this isn't absolutely necessary, I do think that if you are taking a trip of 7 days or longer, you will want to try to really make the right choice for yourself.  A good, reputable, experienced travel agent who specializes in cruising will be able to best advise you on the various options without having to do quite as much research on your own.  Plus most of these agents have experience cruising or have, at the very least, been onboard many of the cruises they are selling.  As a bonus, they often have special incentives and bonuses to help you get a great price or a great deal with lots of added value! Additionally, they may know about special theme cruises you may be interested in if you have a particular interest (such as author, speaker, or culinary cruises).  Check out Part III of this series on why to use a travel agent.
Now, that you've chosen and booked the perfect cruise for yourself, here are some tips to consider to make that trip go smoothly!
Finally, the tips!
Allow extra time to get to your departure city.
Unless you live close enough to drive to your departure port, you should seriously consider arriving at least the day before departure, particularly if you are traveling internationally.  This will give you some cushion in case there are unforeseen difficulties with your flight.  For example, my family and I traveled from Los Angeles to Berlin for a Baltic cruise.  Due to other obligations, we were unable to leave any earlier so ended up taking a flight that transferred in Paris for Berlin and arriving in time to take the last group shuttle transfer from the airport to the port (which was a 2-3 hour drive).  Our flight was delayed due to a freak accident that grounded our plane.  We were, fortunately, able to get immediately booked onto another flight that got us into Berlin 3 ½ hours later which meant with the drive we only MIGHT make the ship before it departed.  Fortunately, we had a contact in Berlin that was able to arrange a car for to meet us on arrival and take us to the port.  We made it to the ship, literally minutes before it was to depart.  AND, our checked luggage did NOT make the new flight so we were stuck with our limited carry-on luggage for 4 days before our other suitcases caught up with us.  Even better would be to arrive a few days early and enjoy seeing your departure city in a bit more depth.
Bring a carry-on and pack some essentials.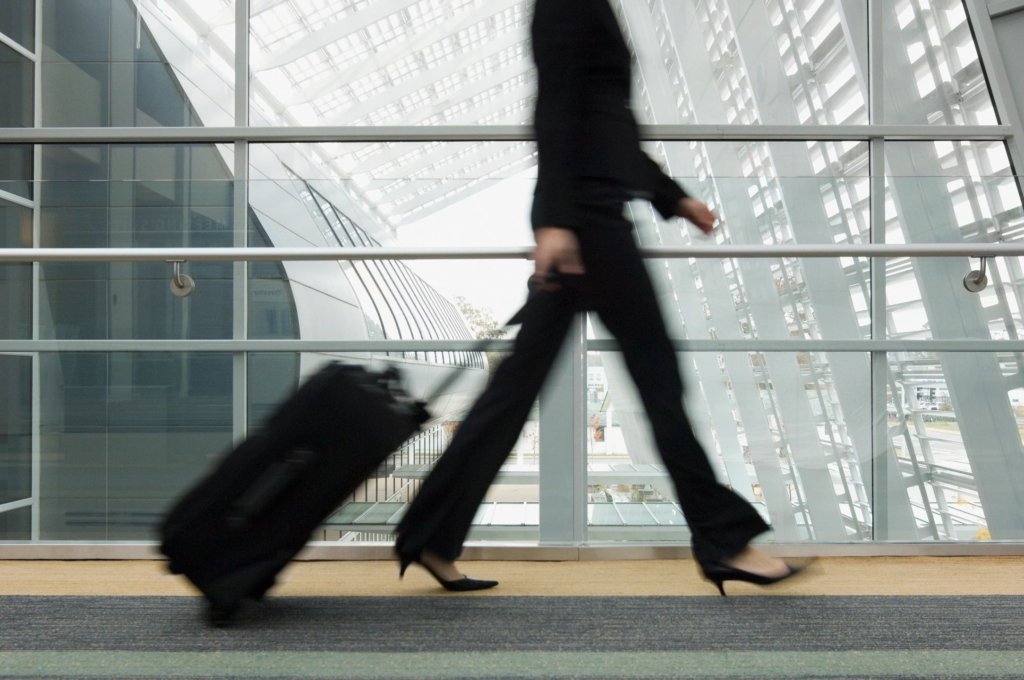 Because of the variety of activities you'll likely participate in on the cruise, you may want to bring a larger suitcase—and that's ok. Cruise lines are generally great about taking your luggage curbside at the pier and then delivering it to your room by the time the ship sails.  However, it is a good idea to bring a carry-on or bag with important items like your jewelry, essential medications, a change of clothes, and even a bathing suit, if you want to hit the pool right away.  One cruise we went on happened to coincide with a dock worker strike and many passengers did not receive their luggage until late the night of departure.  Finally, remember my story above about almost missing our ship in Berlin?  Well, fortunately, we had packed some extra clothes in our carry-ons because we didn't have our checked bags for at least 3 days (one arrived in 3 days.  The other arrived after 5).  We couldn't get fancy for the first formal night but at least we had a couple of other options to wear on the ship and the first port!
Consider using a duffle or suitcases that might nestle.
Space in many cabins can be on the tight side.  If you have more than 2 people in your cabin or are in a suite, you should think about how you'll store your suitcases once you unpack (because you'll want to take advantage of the fact that you CAN unpack and not have to use your suitcase again until the cruise ends!).  It's helpful to be able to nestle smaller suitcases into larger ones or collapse down a duffle once it's empty.
Don't bring fire hazards!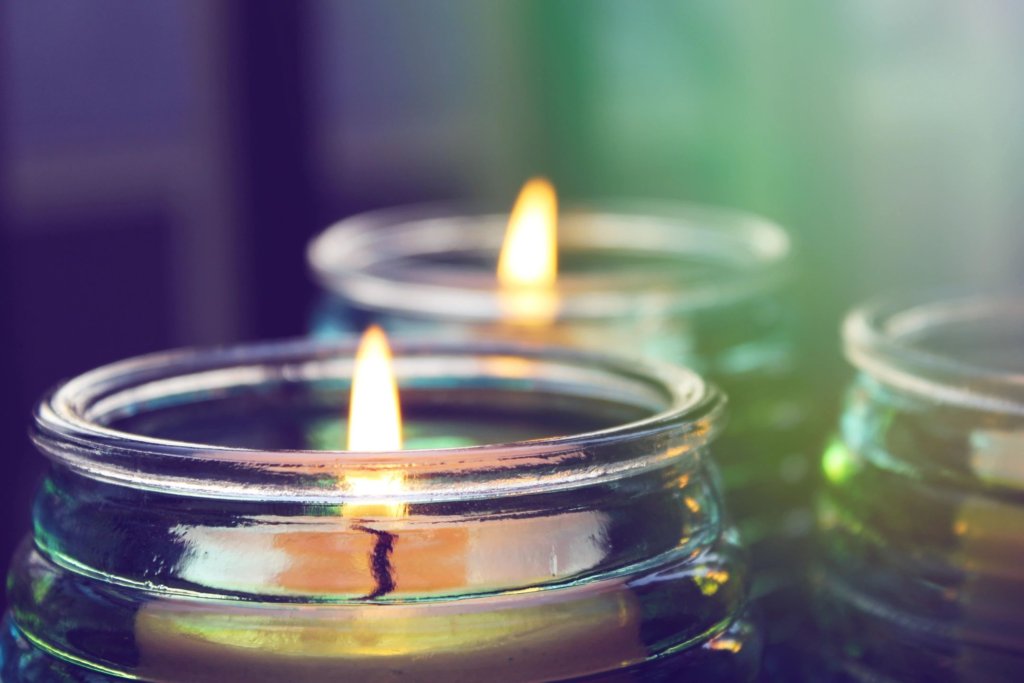 Don't bring irons, candles, hot pots or anything that has a naked flame or heating element.  Cabins should all be equipped with hair dryers and I have heard that sometimes hair straighteners or other similar equipment gets confiscated.  The reason for this is that one of the biggest worries and dangers on board a ship is the risk of fire.  So leave that stuff at home and only smoke in designated areas (I don't think any ships allow you smoke on your own balcony either because flicked cigarette butts can blow back onto the ship.  In fact, a few short years ago, a well-publicized shipboard fire was actually caused by a passenger smoking and the butt getting sucked back onboard and causing significant damage.
Socialize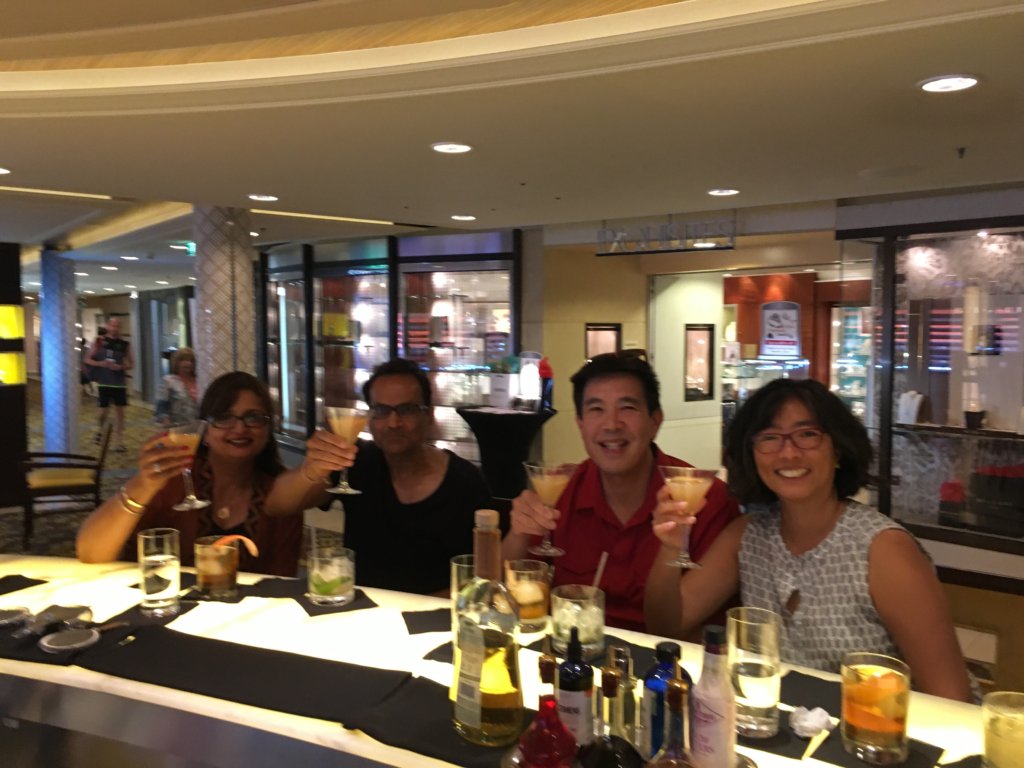 While you can certainly spend your time in the spa, in your room or in a quiet corner reading, etc., don't be afraid to meet fellow passengers!   Cruisers are generally a really friendly group of people.  Team up with others for trivia or make new friends at afternoon tea!  You never know if you'll pick up some great tips for some of the ports, future cruises or maybe even find a friend to share a taxi with later on!
Don't worry about doing everything
You may find that when you look at the daily cruise schedule of activities that there are a LOT of things that look like fun.  Go for it! But don't kill yourself trying to get to all of them on the first day!  Some activities will be offered every day (like trivia, for example).  Other things will be offered 2-3 times during the trip.  Do make sure to sign up in advance for things that require reservations (like wine tasting, for example because sometimes they will sell out because they are such popular activities).  Also, do sign up for the special spa specials on the first day if you are interested BUT realize also if you miss out on those (maybe you didn't know your schedule or couldn't decide), the spas will also run specials throughout the cruise.  One of my favorite specials on one cruise line is a combo massage and facial at a great price and is usually offered about halfway through the cruise!
Do NOT Forget Your Passport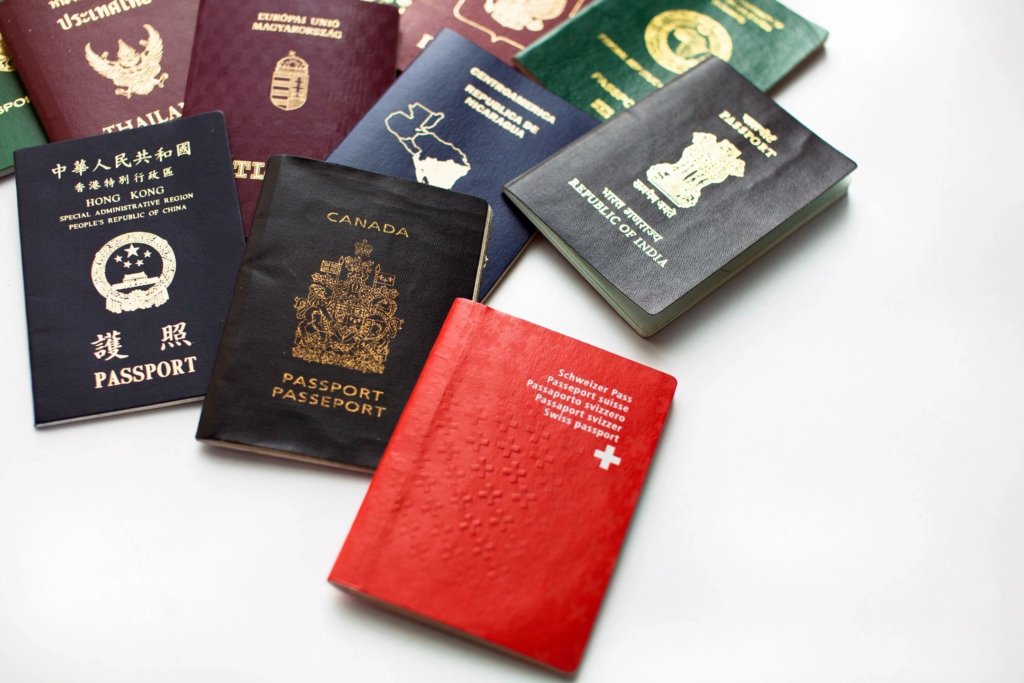 With maybe only a couple of very specific exceptions, you will need your passport to go on a cruise because they all go to at least one foreign port (from the point of origin).  You can forget a lot of stuff that can be replaced (toothpaste, bathing suit, etc.) but you will not be able to board the ship without that passport so before you leave home, check that you have it.  And then double check again to make sure!
Make sure to have some cash.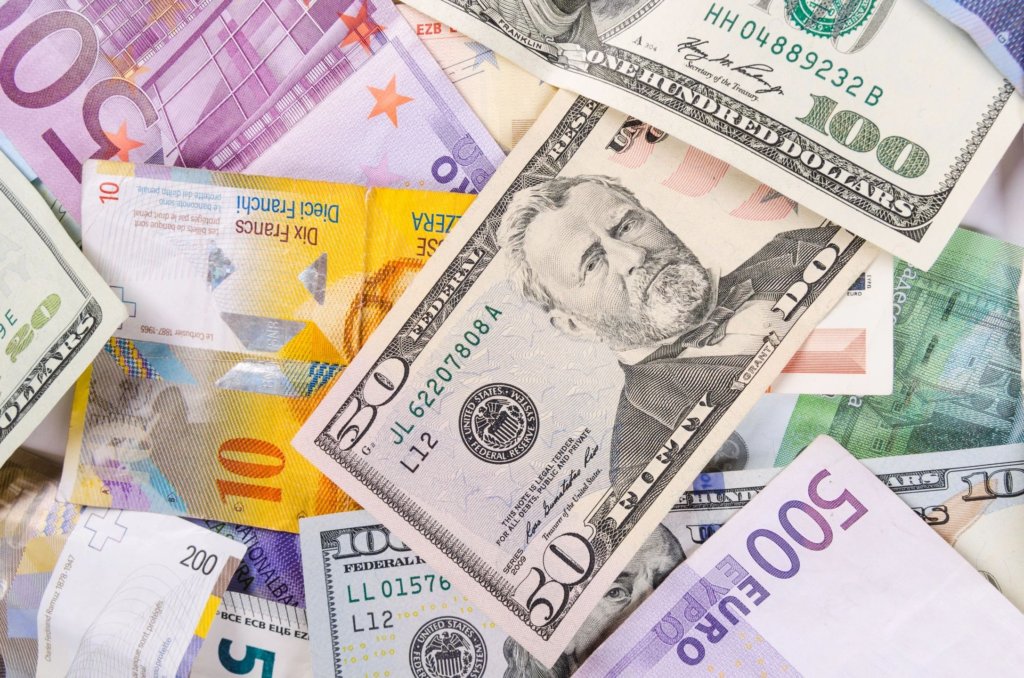 Cruising is great because for the most part you need only your cruise card to pay for any on board purchases and on board tipping can be charged to your room account. However, if you go on any tours in port, you will likely want some cash to tip your guide and/or driver.  Also, you are planning to explore on your own, you'll want to check if credit cards are readily accepted there port.  For example, we found that the Baltic countries we visited recently take credit cards just about everywhere while Italy was really hit and miss and having cash on hand for things ranging from a small snack to pricey tours was necessary.  ATM's are generally easy to find either in the port cruise terminals or local banks in town.  Some ports even accept American currency and you may be able to convert some cash to local currency at guest services as well.
A Final Tip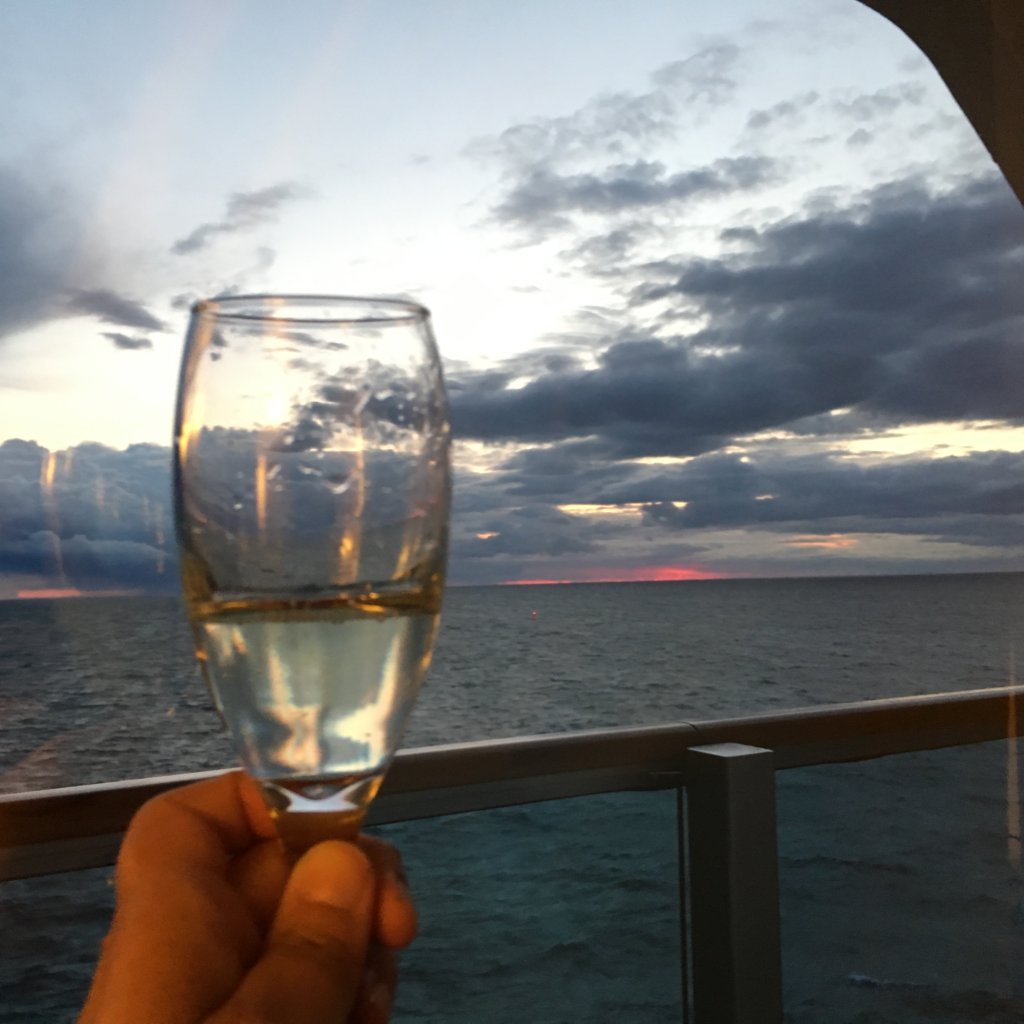 Relax and have a GREAT time!  Most of the planning and work is done in advance!  Once you board, unpack and start unwinding.  This is one of the big advantages with cruising so enjoy it!  Do you have any tips you'd like to share?  Let us know in the comments!
Note: In the interest of full disclosure, I am connected to the cruise industry because my husband works for Princess Cruises.  For the most part, the information provided should apply to any major ocean cruise company.  If a link is provided for products, it may be an affiliate link (If you click on the link and purchase the product, I may receive a very small compensation).  I was not otherwise compensated unless specifically noted.  The words, opinions and insights expressed are all my own.