This is part of a travel series on cruising.  The other parts in this series are:
Part I: Why Cruise?  Reasons to choose cruising as a vacation.
Part II: How to Pick the Best Cruise for you
Part III: Why Use a Travel Agent for Booking a Cruise
Part IV: Tips for the First Time Cruiser
Part V: General Cruising Tips
Part VI: Tips for Group and  Multigenerational Cruising
Tips for Cruising
If you are a frequent cruiser, you may already know these tips, but these are just some reminders that I think are useful whether you are on your first cruise or your 10th cruise.  For some other specific tips for cruising, also check out Part IV of this series HERE .
Bring a surge protector. Or extension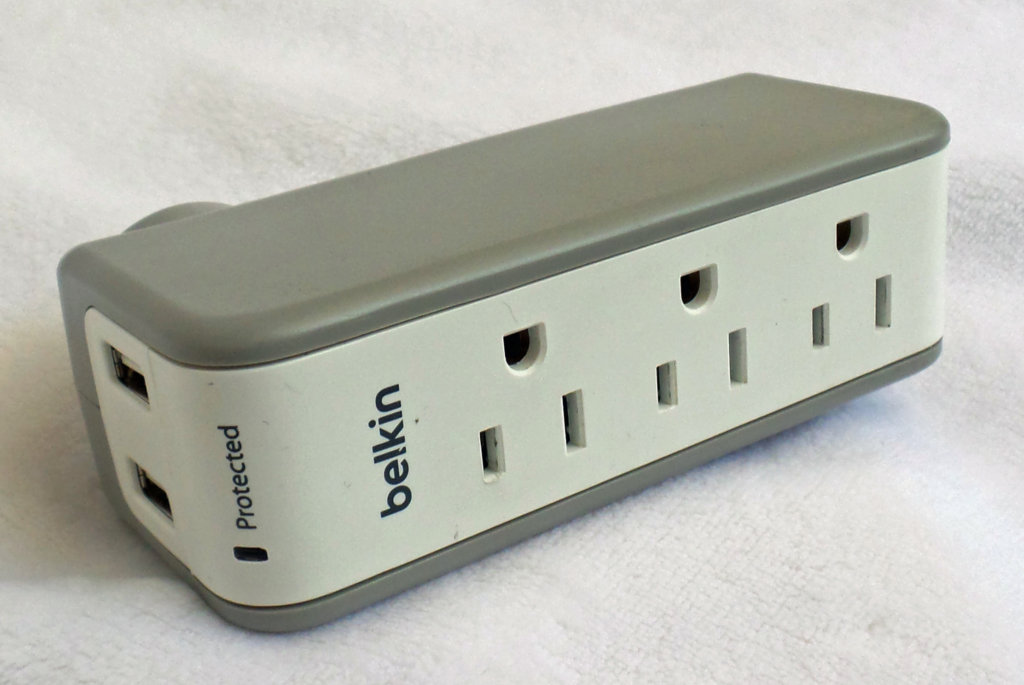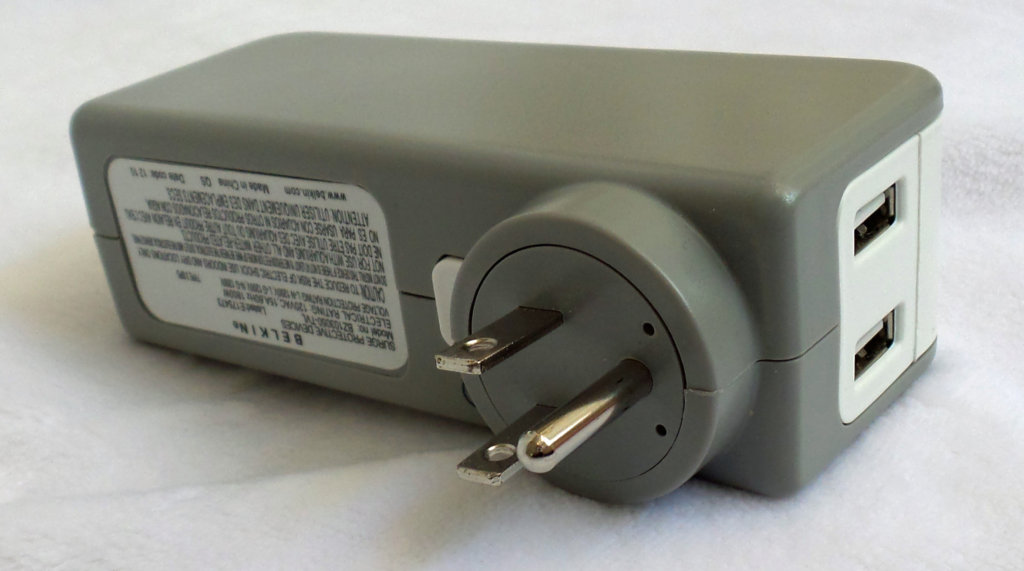 This is my favorite travel secret and actually applies to any trip!  I NEVER travel without it—whether cruising, flying, or road trip. Long trips and short trips alike. I have also NEVER not used it when I had it!  Between my camera, tablet, smartphone, Apple watch, portable batteries and my husband's laptop, smartphone, and fitness tracker, do you realize how many plugs or chargers we need?  This allows me to charge pretty much everything I need using one outlet.  And we don't have to fight over them either.  There are plenty of similar products out there but I like this one because it doesn't take up that much room AND the plug swivels to allow for different orientations.  It is really useful because even though some of the newer ships out there may have added the occasional USB outlets, there still aren't usually that many outlets.  Plus if you are traveling internationally and need an adapter at the hotel, you can use ONE adapter and still charge all your items.  This saves lots of space in the luggage while still allowing plenty of flexibility.
Take the stairs
Although the days of the 24-hour buffet are pretty much over, there is still no shortage of food by any means!  In addition, food portions tend to be large and the desserts are awfully tempting!  A good way to keep active and burn some extra calories is to take the stairs instead of the elevator as much as possible!  I usually let myself take them as slowly as I need but I try to always take them!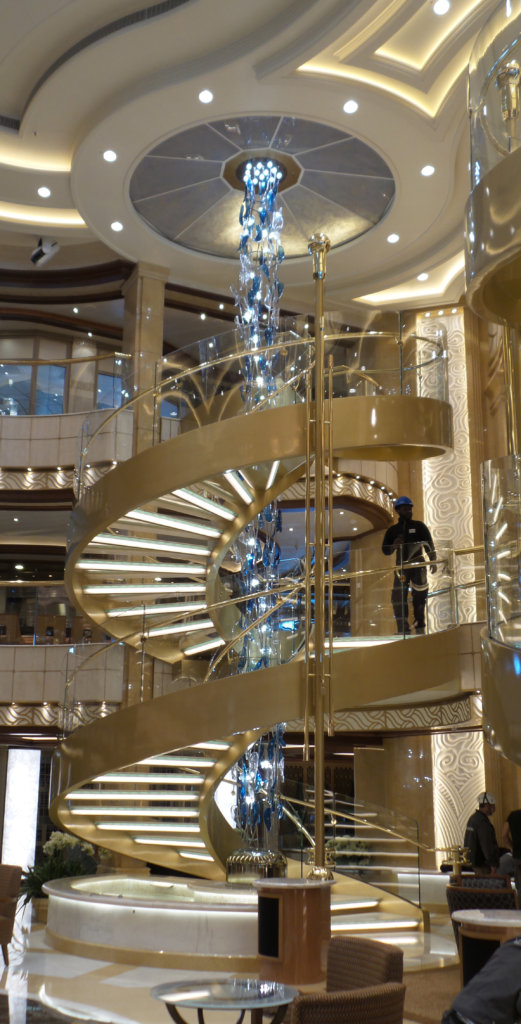 Try something you might not normally do
There are so many different activities that are available on most cruise ships that you should consider taking the opportunity to try a new activity like Zumba or mahjongg.  Who knows, you might discover a new talent or hobby!
Wear sunscreen
It's a good idea to get in the habit of wearing sunscreen on a daily basis.  Even if it is cloudy and/or cold, you should still remember that you can get sunburned even on overcast days.  In addition, different parts of the world may have more intense sun than you are normally used to (hello, Caribbean!), and water (and icebergs) can reflect extra light (so don't forget to get the bottom of your chin!).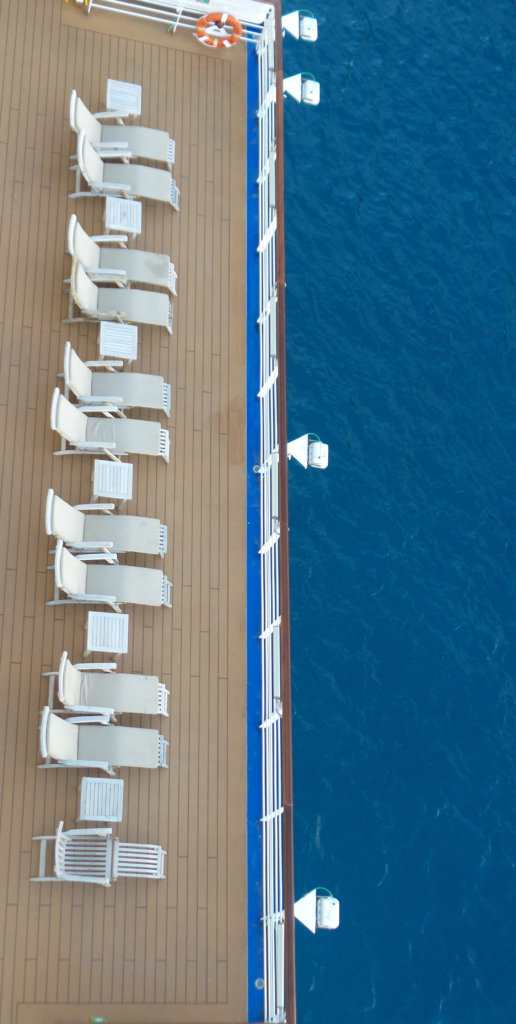 Make reservations early!
Most cruise lines have specialty programs and restaurants that can really enhance a special interest when they are available.  Not only do the specialty restaurants fill up, but special wine tastings, cooking classes, behind the scenes tours, and special tasting/chef's dinners don't stay available for long! It is a good idea to make reservations for those as early as possible, such as online when available or as soon as possible once you board.  Even though some may have an additional fee, they tend to have limited availability and be quite popular so don't hesitate to save your spot if it is something you are really interested in participating in.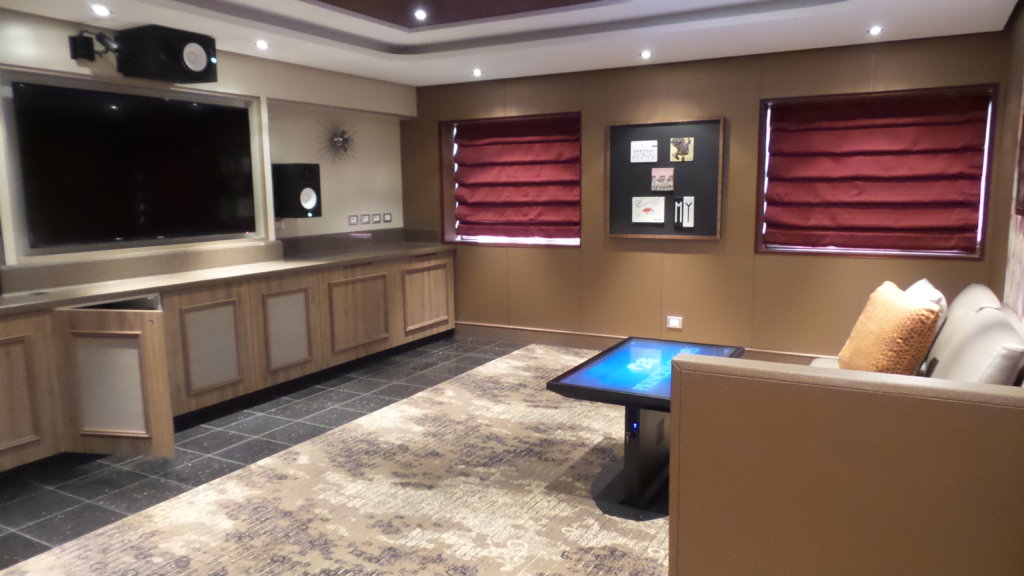 Book Shore Excursions early
Most Shore Excursions are available for online booking quite early, if you choose to go through the cruise line.  Make sure to double check, but many either don't require you to pay in advance or have generous cancellation policies if you change your minds.  Many of the popular ones do book up early, though and you may find yourself out of luck if you wait too long (or if you have a large group that wants to go together, there may not be enough spots for everyone on the same one).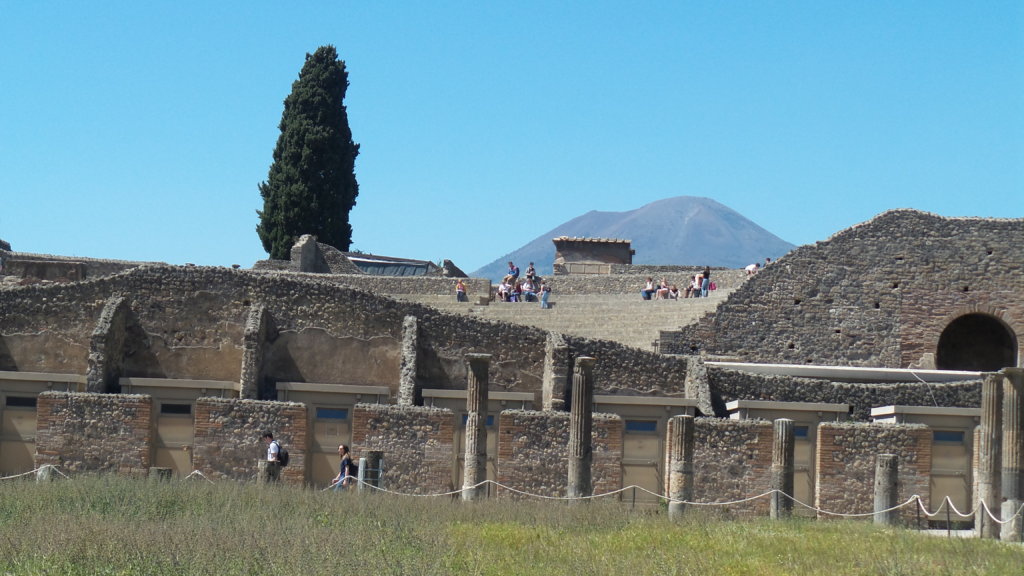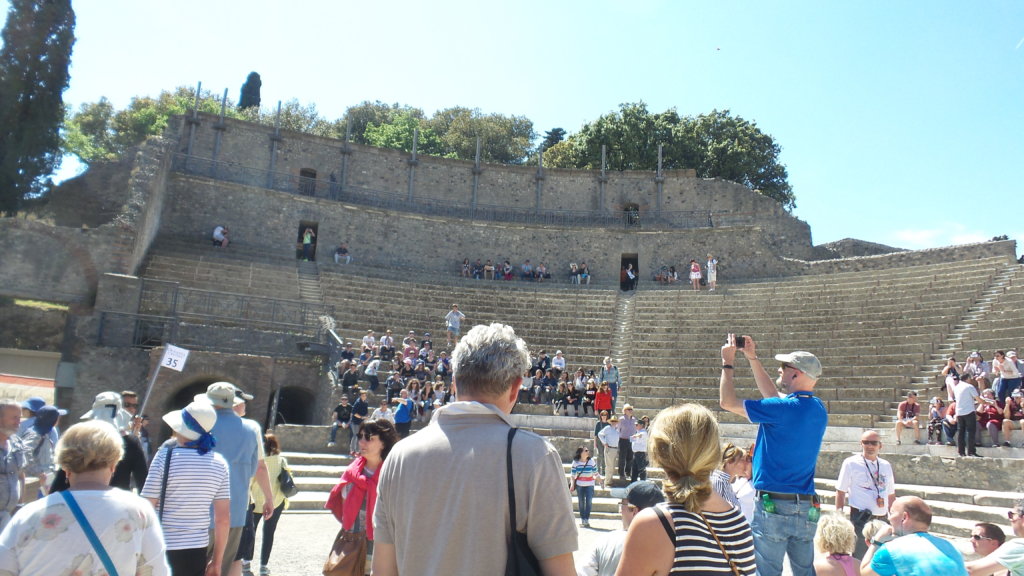 Participate in the future cruise programs
Almost every cruise line (at least that I've been on) has a "Future Cruise" desk where you can book or put deposits on future cruises.  They usually also offer special incentives (like onboard credit) when you do this so you should really consider taking advantage of it as this can make a great travel agent deal even better (you can put down the deposit and then, once you get home, have your travel agent sort out the other details).  Some cruise lines don't require you to pick a firm travel date right then and there, and allow you to take back your deposit if you don't end up using it, or if you change your mind.  Be sure to at least check it out because it can be a really good bonus with very little downside.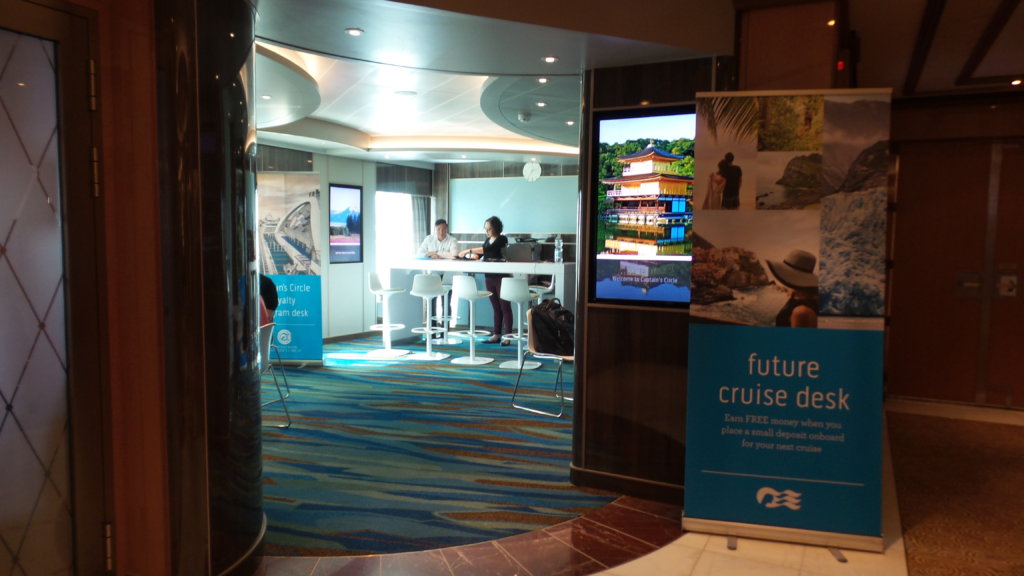 Book as early as possible
A few years ago, it was possible to get some incredible last minute deals from cruise lines but they've pretty much wised up and those spur of the moment deals are no longer as impressive, nor are they as frequent.  You don't really want to rely on them if you are planning a big vacation on a specific date or if you have to fly (particularly internationally) to the embarkation port.  Any potential savings on your cruise fare will probably be more than offset by higher airline costs.  Instead book early—your agent can usually help you make adjustments if a lower fare suddenly becomes available or alternatively, you have a better chance of being offered an upgraded cabin for a really reasonable price.  This way, you lock in probably the best fare possible for the room you like and may even get a great deal on a better cabin.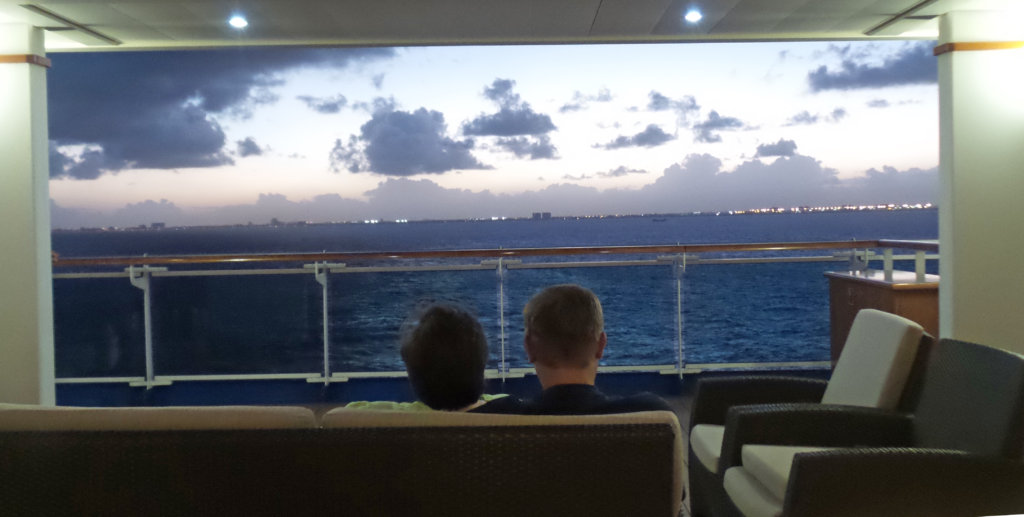 Note: In the interest of full disclosure, I am connected to the cruise industry because my husband works for Princess Cruises.  For the most part, the information provided should apply to any ocean cruise company. If a link is provided for products, it may be an affiliate link (if I can figure out how to get that work).  I was not otherwise compensated unless specifically noted.  The  words, opinions and insights expressed are all my own.